The best Black Friday and Cyber Monday deals for hunters will be gear and equipment that is normally expensive but is on sale for a much more affordable price. Below are some of the best hunting items to keep an eye out for.
A tip for shopping Black Friday and Cyber Monday for hunters is that the hunting season usually ends near the end of November, so hunting companies will often go on sale sooner than Black Friday or Cyber Monday. Keep your eyes open for sales for the whole month of November for deals.
This post contains Amazon and other affiliate links, which means I'll receive a commission if you purchase through my link, at no extra cost to you. Of course, you are not obligated to use my links, but it does help fund these posts in hopes of bringing more value to you!
Best Black Friday and Cyber Monday Hunting Deals To Look For
Chest Waders For Hunting
Waders are one of the best gifts for hunters because they have a variety of hunting applications. I use mine for hunting ducks, geese, and deer as well as scouting and fishing. They are great for marshes and swamps that are too deep for hip boots. It is important for waders to be made durable to prevent tearing. These waders are made with extra liners and stitching to reinforce the design preventing leaks, nobody likes leaky waders. These waders below are reasonably priced entry-level waders that are quality.
Check Amazon's Price Check TideWe Price
Scentlok Activated Carbon Hunting Backpack
Scentlok gear uses activated carbon to adsorb human odor. Activated carbon is highly effective at adsorbing, in fact, it is used extensively in a wide range of applications because of its effectiveness. This makes it very helpful for getting close to animals when hunting because animals, like deer, have a harder time picking up a hunter's scent. 
Sitka Toolbelt Deer Hunting Fanny Pack
The Sitka toolbelt is probably the most well-thought-out fanny pack for deer hunters. It has built with the deer hunter in mind and has specific pockets for deer hunting tools. This toolbelt is excellent for wearing in the front or in the back and offers a lot of room for storage while also being sleek. Inside the large pocket, you'll find smaller pockets where you can place your gear in a more organized way. It offers the perfect amount of storage for deer hunting essentials.
Programmable Electronic Game Caller
An electronic game call not only makes a great gift for a predator hunter, but also for a hunter of many other game species. These calls come with a function that lets you download new sounds, and download custom sounds so that it can be used for any type of hunting. This call can play 2 sounds at the same time and has a 300-yard remote range.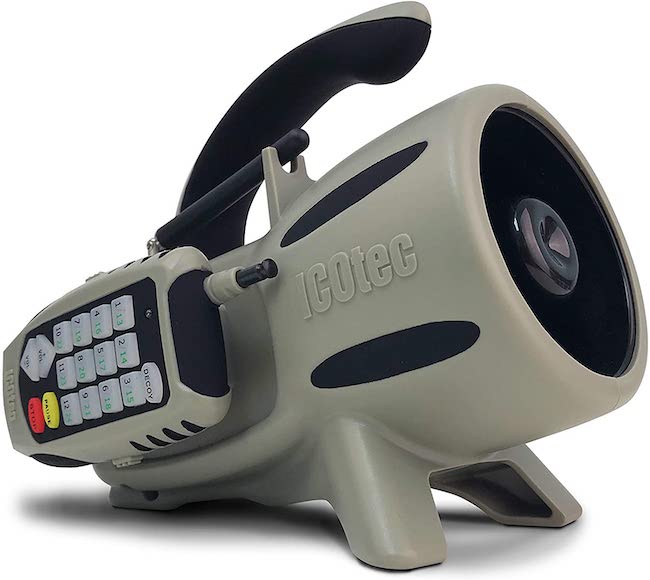 Jetboil Flash Cooker Hunting Portable Stove
Jetboils are great because they boil water in under 100 seconds which is pretty incredible. They are super compact and useful tools when camping or backpacking because they are fast, lightweight, efficient, and give you a warm meal in remote areas, making the Jetboil one of the best gifts for hunting.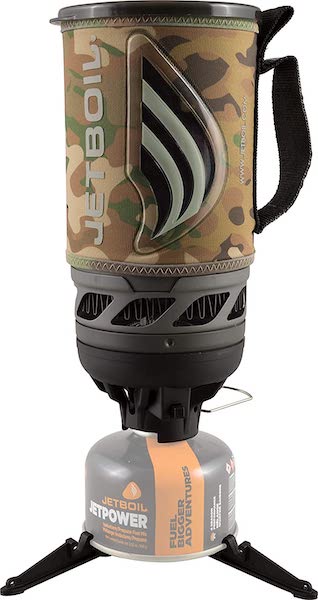 3D Buck Target For Bowhunters
Every bowhunter loves a realistic 3D target. The GlenDel Full-Rut Buck is one of the most popular 3D targets and is one of the best gifts for deer hunters. One of the best aspects of this target is the replaceable core. The replaceable core is key because it enables the target to last so much longer.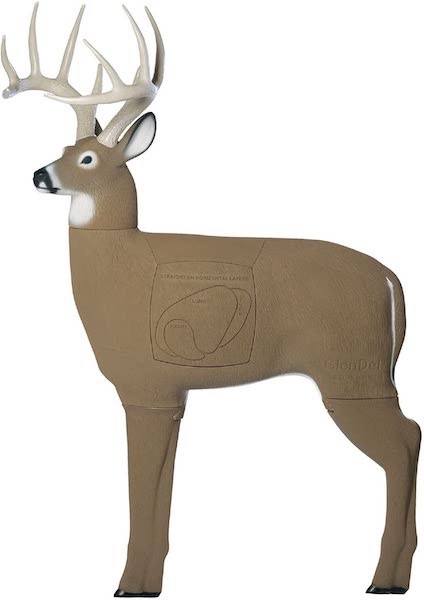 OZonics OrionX Ozone Scent Eliminator 
OZonics OrionX Ozone Scent Eliminator is easily one of the absolute best gifts for deer hunters because when placed next to the hunter in a treestand, it completely removes human order with Ozone. This tool removes one of the biggest challenges deer hunters face – a deer's nose, which can smell human scent over 1/4 mile away.

Check Ozonics' Price Check Amazon's Price
Food Dehydrator (Jerky Maker)
Jerky makers are one of the best hunting gifts for him. Being able to make your own jerky from wild-game is a great way to change things up as far as wild-game consumption. It's also a great way to introduce others to eating wild-game. The Cosori dehydrator comes with 50 recipes and 6 trays for dehydrating. It's easy to use and easy to clean.
Meat Smoker Gift For Hunters
Meat smokers are one of the best gifts for hunters because they are the gift that keeps on giving. This meat smoker is easy to monitor and control and has a removable ashtray for easy cleanup. This meat smoker has three smoking racks so a good amount of meat can be smoked at one time.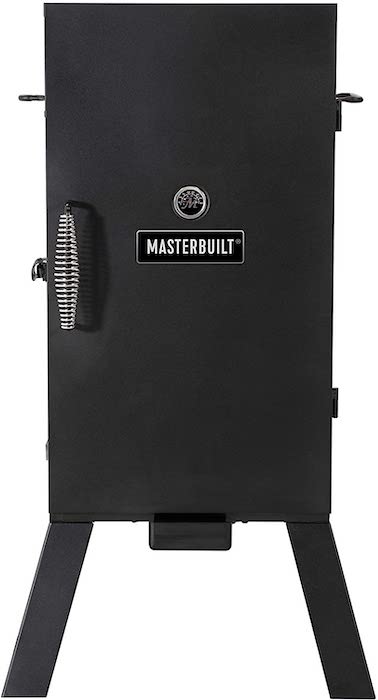 Check Amazon's Price
Vortex Spotting Scope
When binoculars aren't up for the task it's time to break out the spotting scope. Being able to see animals at longer ranges than binoculars makes spotting scopes fantastic tools for scouting and hunting. Vortex makes great quality glass and you've got to appreciate that lifetime warranty. If you're buying for a hunter who hunts or scouts in open landscapes, a spotting scope makes a wonderful gift.
Best Rangefinders For Hunting
There is a lot to like about the Leupold RX-1400i TBR/W. This rangefinder is one of the best rangefinders for hunting for the money because of the price and its ability to be used by both rifle hunters at long range and bowhunters at close ranges. It has angle compensation and internal ballistic profiles.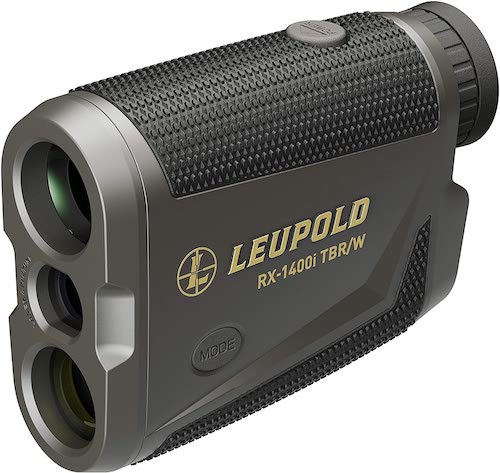 *Price at the time of this post
Compound Bow Hunting Gift Package
Compound bows are a lot of fun to shoot and hunt with. Additionally, in many states hunting with a bow allows hunters to extend their hunting seasons significantly. Compound bows are very accurate and are easy to learn how to shoot. You can get a high-quality ready-to-shoot compound bow bundle for a very reasonable price. This Bear Archery Cruzer G2 is a great bow because it is highly adjustable and can grow with the hunter for a lifetime.

Mojo Robo Duck Decoy Hunting Gift
A MOJO duck decoy is one of the best gifts for duck hunters. The spinning wings from this motorized decoy can be seen and attract ducks from very far distances. The MOJO gives ducks confidence in a decoy setup, making them commit harder offering more opportunities and better shots. What hunter doesn't want better opportunities?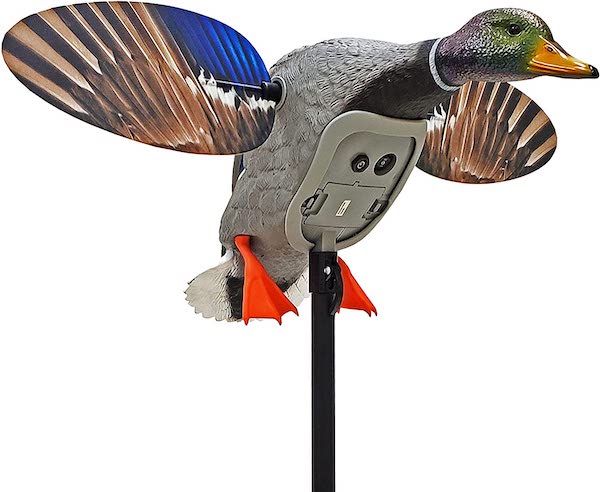 Mobile Climbing Sticks Gift For Hunters
Climbing sticks are easily one of the best gifts for a mobile hunter. The best climbing sticks are lightweight, durable, interlocking, quiet, and easy to transport, pieces of ladder that will get you in the most awkward of trees safely. There are also many 3rd party attachments that be added to climbing sticks for ultimate customization.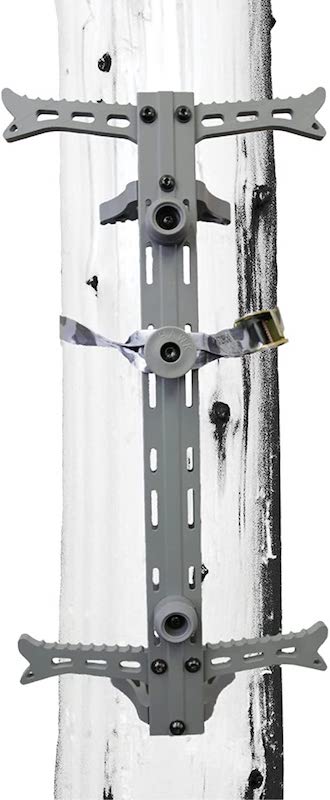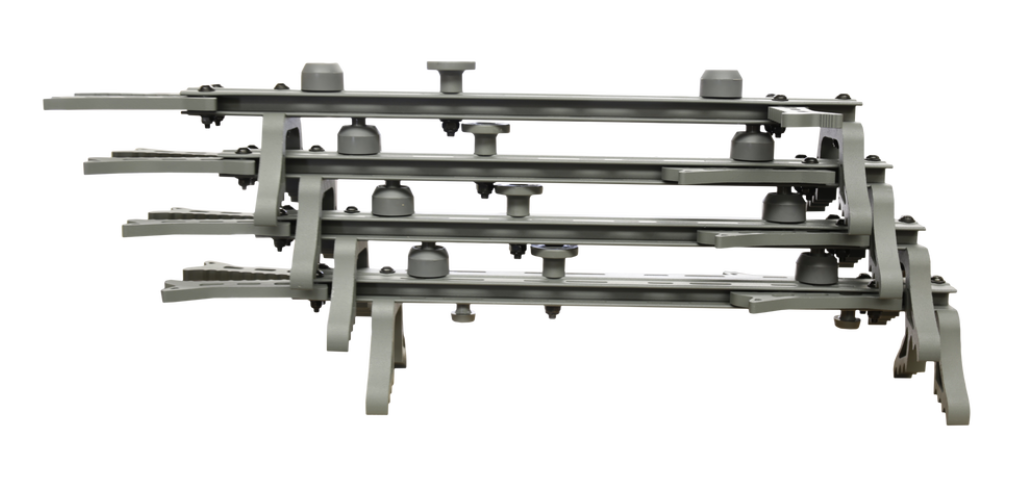 | | | | | | |
| --- | --- | --- | --- | --- | --- |
| Model | HAWK Helium | EWO Ultralight | Shikar FXD | Tethrd One | D'Acquisto Full Sticks |
| Award | Best Budget | Best Value | Well-Rounded | Best Mobile | Best Full-Sized |
| Price Per Stick* | 28.00 | 90.00 | 115.00 | 110.00 | 115.00 |
| Weight Per Stick (lbs) | 2.5 | 1.6 | 1.6 | 1.0 | 2.4 |
| Stacking Height Per 4-Sticks (in) | 9.3 | 10 | 8.1 | 7.3 | 4.6 |
| Stacking Length Per 4 Sticks (in) | 27 | 23.5 | 22.0 | 21.5 | 36.0 |
| Step To Step (in) | 17 | 18 | 20.0 | 17.3 | 14.0 |
| Footroom (in) | 3.5 | 4.9 | 4.0 | 3.5 | 4.5 |
| Availability | Shop Amazon | Shop EWO | Shop OOAL | Shop Tethrd | Shop Lone Wolf CG |
*Price at the time of this post
Benjamin Marauder Bolt-Action PCP Air Rifle
The Benjamin Marauder is one of the best air rifles for those looking to get into PCP air rifles. Air rifles are a cost-effective way to practice shooting and have fun doing so, which is what makes them one of the best gifts for hunters. This is a bolt-action Marauder that comes with a 10-round magazine. Once you fill the air rifle with the air you will get about 30 shots before you need to refill your gun.

*Price at the time of this post
Traditions Buckstalker Hunting Muzzleloader
In many states hunting with a muzzleloader allows hunters to extend their hunting seasons. What hunter doesn't want to increase the length of their hunting season? State regulations often have specific muzzleloader seasons. You can find quality muzzleloaders for surprisingly good prices. The Traditions Buckstalker Muzzleloader is a favorite among many hunters. It's easy to clean, easy to load, and accurate.

Binoculars Are One Of The Best Gifts For Hunters
Whether you're looking to buy for a waterfowl hunter, deer hunter, turkey hunter…etc, binoculars are a handy tool. I tested 14 different binoculars from all price ranges to see which binoculars were the best value for the money. In my opinion, the Athlon Midas binoculars were by far the best value. You can check out my video review below:
| | | | | | |
| --- | --- | --- | --- | --- | --- |
| Binocular Model | Vortex Diamondback HD | Athlon Midas ED | Athlon Midas G2 UHD | Vortex Razor UHD | Swarovski EL |
| Award | Best Budget | Best For The Money | Runner Up For The Money | Excellent High-End | Best Overall |
| Price* | 239 | 265 | 299 | 1500 | 2200 |
| Availability | Shop Amazon | Shop Amazon | Shop Amazon | Shop Amazon | Shop Amazon |
*Price At Time of Post
GoPro Hero 11 Black For Filming Hunts
The new GoPro's are fantastic for capturing hunts on film. They are one of the greatest gifts for hunters looking to get into filming hunts. The new internal computerized gimbal-like stabilization makes the footage look buttery smooth even with excessive movement. Not only do they have great stabilization but they also have 5K+ video, slow motion, and much more.
Wireless Cellular Trail Cameras
A cellular camera is a unique game camera in that it can send photos and videos via text message or email so that the hunter does not have to physically go to the site to pull the SD card which has so many benefits for deer hunters. These cameras are one of the best gifts for deer hunters that want to take their hunting success to the next level.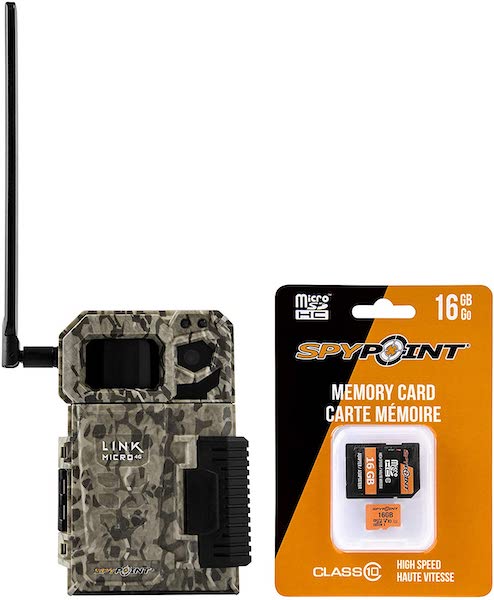 If you're looking for the next step up from the Spypoint cellular cameras, the Browning Defender Wireless Pro is an excellent option. For a lot of people, the extra performance of this camera is well worth the price.
Check Amazon's Price
Exodus cellular cameras (below) are excellent because they offer a 5-year 50% off if they get stolen or damaged. This makes them excellent for public land use!
Hunting Smartwatches Are Cool Gifts For Hunters
Hunting smartwatches are one of the coolest gifts for hunters in 2023 because of their customizability and abundance of cool hunting features. For example, smartwatches are helpful tools for hunters because they have GPS, ABC (Altimeter, Barometer, and a Compass), weather, sunrise times, sunset times, moon phases…and much more. For more information check out my article: 7 Best Smartwatches For Hunting In 2023 Reviewed and Compared will help you choose the right smartwatch for the hunter in your life.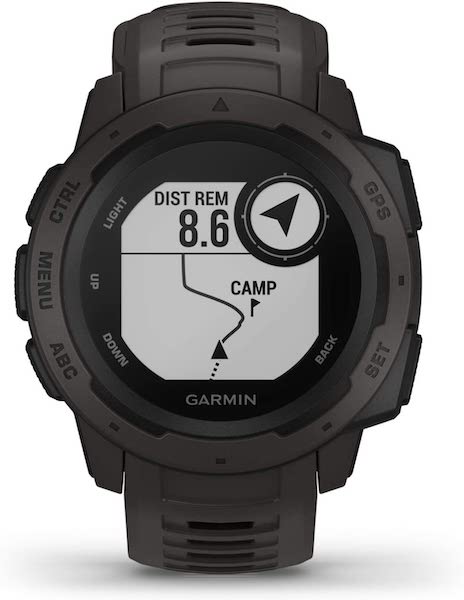 *Price At Time of Post
**Battery Life Depends on Settings
Garmin InReach Explorer+ GPS
If you wanted to take safety to the next level you could opt for the Garmin InReach devices.
The benefits of this GPS over other GPSs is that it offers an emergency SOS feature and texting without service. The InReach uses satellites to send and receive messages instead of cell towers. The In-Reach GPS gives peace of mind when hunting in remote backcountry situations, making it one of the best gifts for backcountry hunters.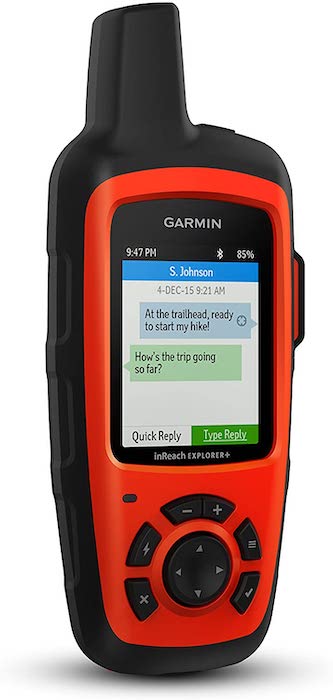 Shappell Jet Sled For Hunting
Jet sleds are simple yet versatile tools making them a great gift for hunters. They offer easy and clean transportation of gear and harvested game. Whether the harvest is being pulled through snow or floated across a beaver pond, the jet sled can handle it. The Shappell jet sled is helpful in many other non-hunting-related scenarios as well such as ice fishing. These sleds are commonly attached to ATVs or snowmobiles for ease of transporting.
Coleman Propane Stove Hunting Gift
The Coleman Propane Stove is one of the most useful tools for hunters and it will last forever. The double burner design allows hunters to cook larger meals, especially when cooking for more than just one person. It offers wind-blocking panels and the burner intensity is adjustable. The reviews are amazing and it comes with a 3-year warranty.
Boot Dryer By Peet
A boot dryer is definitely one of the all-time best gifts for hunters. There is nothing more uncomfortable than damp or wet boots the next day. Instead, just place boots on this dryer and they'll be toasty and dry for the next day. Boot dryers also kill odors and bacteria for even more scent control. This Peet boot dryer can dry every type of boot, even chest waders when folded down.
Best Places To Shop For Black Friday and Cyber Monday Hunting Deals
Some great places to find hunting gifts include:
Hunting Gift Ideas & Resources:
Find the best Black Friday and Cyber Monday deals and gifts for hunters faster by navigating to one of my more specific hunting gift idea articles:
Hunting Gift Idea Articles: