In this post, you'll find the 25 best elk hunting gifts in 2023, sorted by price. You'll find great gift ideas for both new hunters and experienced elk hunters.
I make finding the perfect elk hunting gift easy by listing thoughtful and unique elk hunting gifts at different price points. This will help quickly narrow down the perfect gift within your price range.
This post contains Amazon and other affiliate links, which means I'll receive a commission if you purchase through my link, at no extra cost to you. Of course, you are not obligated to use my links, but it does help fund these posts in hopes of bringing more value to you!
Without further ado, here are the 25 best gift ideas for elk hunters in 2023:
Best Elk Hunting Gifts Under 25$
Mobile Trail Camera SD Card Viewer
Every elk hunter with a game camera will appreciate a mobile SD card reader. Instead of wasting time by bringing the SD card back home and plugging it into a computer, you can just download photos and videos to your phone and put the SD card back in the camera. This saves a lot of unnecessary time dealing with SD Cards.
Best Elk Hunting Compass Gift Under 25$
A compass is a very useful tool for navigating while elk hunting. It can be used to get out of the woods when lost or to maintain a straight line. It is also an essential backup for any hunter using a GPS. A GPS can fail because it is electric and runs on a battery. A compass requires no battery making it very reliable and thus a great elk hunting gift.
Electric Lighter Elk Hunting Gift
Electrical lighters are flameless and require no gas or butane making them an excellent choice for getting a fire started in poor conditions. This is a great tool for a backcountry elk hunter because they're waterproof, windproof, and made from PVC/Zinc alloy for durability making it an interesting, useful, and unique elk hunting gift idea at a reasonable price.
UCO Stormproof Matches For Elk Hunters
Every backcountry hunter should have these in their emergency kit. The UCO stormproof matches are incredible, they will maintain a flame even after being buried in sand or dunked in water. This match technology is invaluable when in a survival situation and when the weather is not cooperating.
LifeStraw Elk Hunting Gift
LifeStraws are filtering straws that are very handy for elk hunters because these straws allow hunters to drink out of lakes, streams, ponds…etc. and will filter "the bad stuff" so you don't get sick. They are super lightweight and it beats carrying a heavy water bottle when walking long distances.
Instafire Waterproof Fire Starter For Elk Hunters
Waterproof fire starters are another one of the best elk hunting gifts. Waterproof fire starters in combination with stormproof matches make an amazing gift combination for an emergency kit. These items greatly improve the odds of getting a fire started in poor weather conditions. There is no need to take any chances in regards to getting a fire started in a survival situation.
The Meateater Fish and Game Cookbook
Level up an elk hunter's cooking skills with a wild game cookbook. This cookbook by the well-known hunter, Steven Rinella, offers cooking instructions and fantastic photography. Getting better at preparing wild-game meals is something every hunter can appreciate, making it one of the best gifts for elk hunters (who knows, maybe you'll selfishly benefit as well).
Best Elk Hunting Gifts Under 50$
Elk Hunting Solar Charger Gift
A solar charger is a great elk hunting gift idea in remote areas to keep phones charged after days without electricity. This charger is durable, weatherproof, and can be conveniently stored when not in use. The Qi battery bank has excellent reviews and offers a 100% money-back guarantee.
Check Amazon's Price
OnX Hunt GPS Mobile App Subscription Gift For Elk Hunters
The OnX Hunt App shows property boundary lines as well as the owners of the property to help with land access and getting permission to hunt new properties. Subscription-based gifts also make the best last minute gifts for hunters because they can be easily purchased online and received instantly.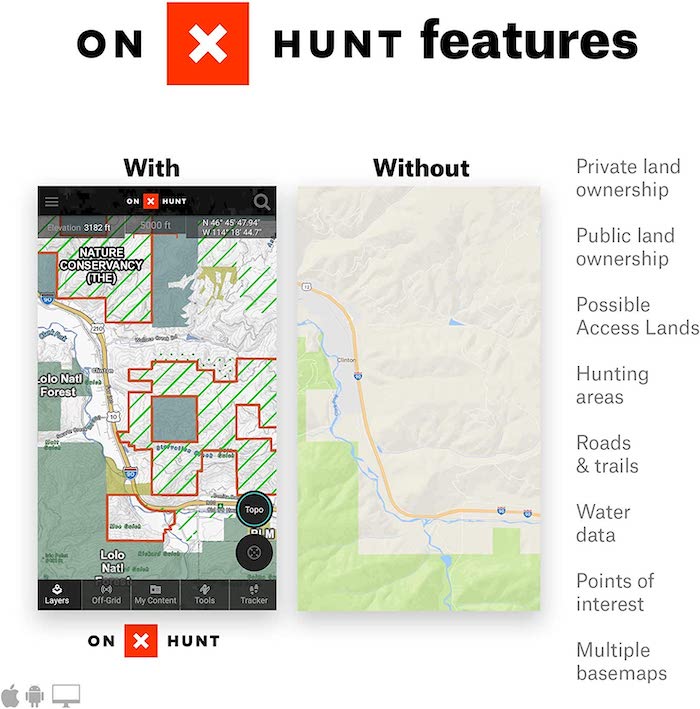 Elk Hunting Binocular Harness Gift
A binocular harness wraps around the torso and keeps the binoculars at chest level so hunters can be hands-free when hunting. When hunters need their binoculars, they will be able to get to them effortlessly. A binocular harness is one of the best gifts for elk hunters because binoculars are used often, and a place to store binoculars while maintaining quick access is very helpful.
Check Amazon's Price
Elk Hunting Headlamp Gift
A headlamp is a great gift for elk hunters because lights are a must at night when there's no electricity. A headlamp keeps both hands free so you can focus on the task at hand. Just don't skimp on a good headlamp because cheap ones will break or stop working. The Black Diamond Storm headlamp is a great headlamp because it's waterproof and dustproof, has red, green, and blue light settings, and takes replaceable AAA batteries.
Best Elk Hunting Gifts Under 100$
Elk Hunting Knife With Replaceable Blades
Re-sharpening a knife is time-consuming and inconvenient, with a Havalon knife you can easily replace the blade at any point. This is one of the best elk hunting gifts because the replaceable blades are surgically sharp. Additionally, you can get different blades. There are regular blades, gut hooks, and saw blades for versatility and other hunting-related purposes.
Elk Hunting Field Dressing and Meat Processing Kit
A field dressing and meat processing kit is one of the best elk hunting gifts because quartering and processing elk meat requires certain tools. A good butchering kit will help make these jobs easier and smoother resulting in faster processing and more meat in the freezer. This 10-piece Mossy Oak kit will equip you with everything needed to field dress an animal efficiently.
Vehicle Battery Backup With Jumper Cables
One of the worst feelings is when you are in the backcountry elk hunting and your vehicle won't start. A battery backup is one of the best elk hunting gifts because this eliminates the issue of a dead battery. A battery backup can turn a bad situation into an easy solution. The elk hunter you are shopping for will be very grateful to have this gift in a situation like this.
Best Elk Hunting Gifts Under 200$
Smartwatch Gift For Elk Hunters
Hunting smartwatches are one of the coolest gifts for hunters in 2023 because of their customizability and abundance of cool hunting features. For example, smartwatches are helpful tools for hunters because they have GPS, ABC (Altimeter, Barometer, and Compass), weather, sunrise times, sunset times, moon phases…and much more. For more information check out my article: 7 Best Smartwatches For Hunting In 2023 Reviewed and Compared will help you choose the best elk hunting smartwatch for the elk hunter in your life.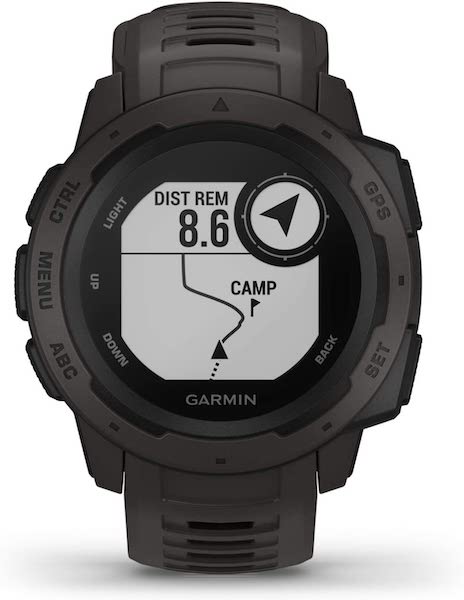 *Price At Time of Post
**Battery Life Depends on Settings
Boot Dryer By Peet (With OZone DeOdorizer)
A boot dryer is definitely one of the all-time best elk hunting gifts. There is nothing more uncomfortable than damp or wet boots. Instead, just place boots on this dryer and they'll be toasty and dry for the next day. Boot dryers also kill odors and bacteria for even more scent control. This Peet boot dryer can dry every type of boot, even chest waders when folded down.
Best Rangefinders For Elk Hunting
There is a lot to like about the Leupold RX-1400i TBR/W. This rangefinder is one of the best rangefinders for hunting for the money because of the price and its ability to be used by both rifle hunters at long range and bowhunters at close ranges. It has angle compensation and internal ballistic profiles.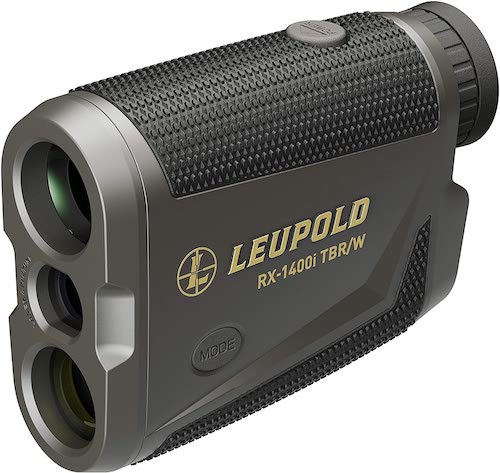 *Price at the time of this post
Jetboil Flash Cooker Elk Hunting Portable Stove
Jetboils are great because they boil water in under 100 seconds which is pretty incredible. They are super compact and useful tools when elk hunting because they are fast, lightweight, efficient, and give you a warm meal in remote areas, making the Jetboil one of the best gifts for elk hunters.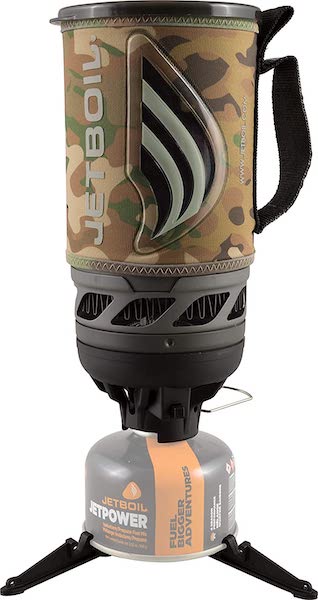 Best Elk Hunting Cellular Trail Camera
A cellular trail camera is one of the best elk hunting gifts because it is incredibly inconvenient to check regular trail cameras when they're deep in the wilderness. With a cellular camera, they are sent wirelessly via cell service so elk hunters don't have to check cameras physically.
As far as cellular cameras go, this Browning Defender Wireless Pro Scout is one of the best cellular trail cameras for the money. It takes quality images, has a 90 ft detection range, has a fast recovery time for a cellular camera (26s), and has an impressive 10.5 months of battery life (for a cellular trail camera).
Check Amazon's Price
Best Regular Trail Camera For Elk Hunting
The Browning Spec Ops Elite HP4 is a top-notch trail camera with some great specs. For example, it has a blazing fast 0.01 trigger speed, the 22 megapixels take high-quality photos, has a 90 ft detection range, uses invisible infrared flash, has a fast 0.6s recovery time, and can last an amazing 36 months on one set of lithium batteries which is perfect for backcountry hunters that can't replace batteries often. This makes it one of the best trail cameras for the money.
The HP4 also takes 1080p Full HD video up to 60 fps. With the fast trigger speed and high frame rate of this camera, there should be virtually no blurring in photos with movement.
Best Elk Hunting Gifts Under 300$
Binoculars Are Excellent Elk Hunting Gifts
I tested 14 different binoculars from all price ranges to see which binoculars were the best value for the money. In my opinion, the Athlon Midas binoculars were by far the best value. Binoculars are must-have tools for elk hunters for locating elk. You can check out my video review below:
| | | | | | |
| --- | --- | --- | --- | --- | --- |
| Binocular Model | Vortex Diamondback HD | Athlon Midas ED | Athlon Midas G2 UHD | Vortex Razor UHD | Swarovski EL |
| Award | Best Budget | Best For The Money | Runner Up For The Money | Excellent High-End | Best Overall |
| Price* | 239 | 265 | 299 | 1500 | 2200 |
| Availability | Shop Amazon | Shop Amazon | Shop Amazon | Shop Amazon | Shop Amazon |
*Price At Time of Post
Best Elk Hunting Gifts Over 300$
Best Value Elk Hunting Spotting Scope
When binoculars aren't up for the task it's time to break out the spotting scope. Being able to see elk at longer ranges than binoculars makes spotting scopes fantastic tools for scouting and hunting. Vortex makes great quality glass and you've got to appreciate that lifetime warranty.
Yeti Tundra 125 Cooler
The Yeti 125 cooler is one of the best gifts for elk hunters who need a lot of storage to keep elk meat cold. This cooler has thick 3-inch insulation in order to keep things cool for a long time as you'd expect from Yeti. In addition, it is extremely durable and can stand up to the toughest of hunting trips.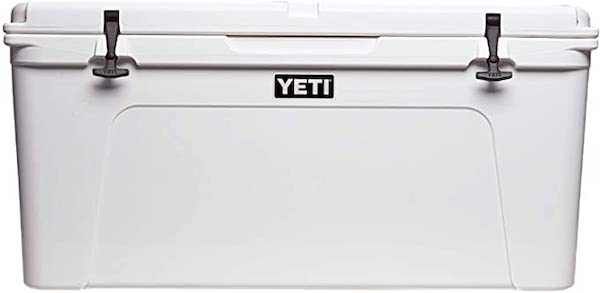 Canvas Tent Gift For Elk Hunting
A canvas tent is one of the best gifts for backcountry hunters. Canvas tents are better than plastic tents because they're breathable, better in snow, more waterproof, fire-resistant, can be heated with a woodstove, and are better at retaining heat. This makes canvas tents a great place to set up basecamp in the backcountry.
Garmin InReach GPSs For Elk Hunting In Remote Areas
If you wanted to take safety to the next level you could opt for the Garmin InReach devices.
Garmin InReach Explorer+ GPS
The benefit of this GPS over other GPSs is that it offers an emergency SOS feature and texting without service. The InReach uses satellites to send and receive messages instead of cell towers. The In-Reach GPS gives peace of mind when elk hunting in remote backcountry situations, making it one of the best gifts for backcountry hunters.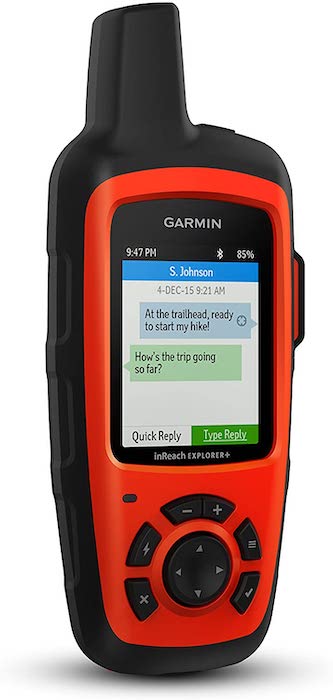 Garmin InReach Mini GPS
The InReach Mini is a more affordable and compact version of the InReach Explorer+. It has similar SOS and texting features as the Explorer+ and can be paired with your cell phone so that it is just as easy to use when using the free EarthMate App.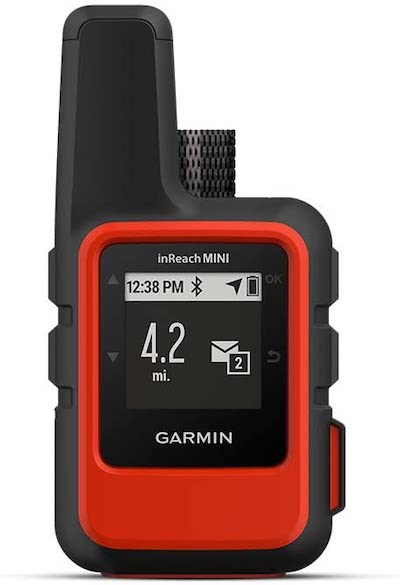 More Hunting Gift Ideas & Resources:
Find the perfect hunting gift faster by navigating to one of my more specific hunting gift idea articles:
Hunting Gift Idea Articles:
Related Gift Idea Articles:
Best Places To Shop For Hunting Gifts
Some great places to find hunting gifts include:
Find Me On: