In this post, you'll find the best gifts for airsoft players at all budgets, skill levels, and uses (that they actually want). Without further ado, let's jump right into the gift ideas:
https://jasontomeoutdoors.com/novritsch-ssg10-a1-review/This post contains Amazon and other affiliate links, which means I'll receive a commission if you purchase through my link, at no extra cost to you. Of course, you are not obligated to use my links, but it does help fund these posts in hopes of bringing more value to you!
Best Splatterburst Airsoft Target Gifts
Splatterburst targets make great airsoft gifts because the bullet holes are highly visible at a distance. This makes sighting in guns a lot easier because you don't have to walk down-range after every shot in order to see where you hit (you'll still want binoculars though).
Check Amazon's Price
Caldwell Lead Sled Shooting Rest
A shooting rest is one of the best tools for airsoft players because it takes human error out of the equation when sighting in airsoft guns. A shooting rest helps get sighted in faster and with fewer rounds to start hitting the bullseye. This saves time and money which is why it's  one of the best airsoft gifts.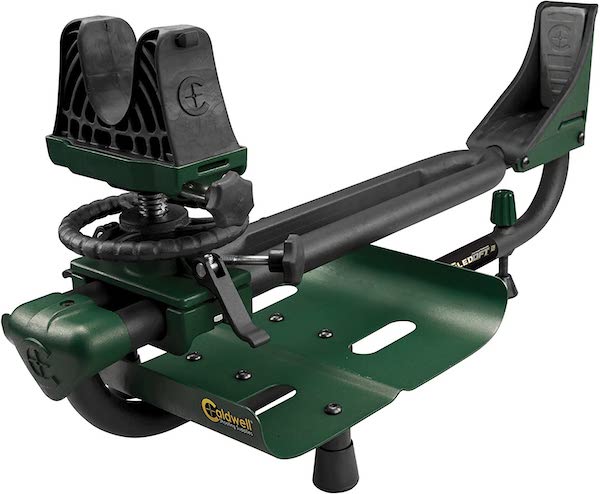 Best Tracer Units and BB's For Airsoft Players
Tracers are excellent for low-light and no-light airsoft gameplay because they illuminate your BBs when fired so you can see where they are going. Special tracer BBs will be needed in combination with these tracer units to achieve the desired tracer effect.
GoPro Hero 10 For Filming Airsoft
GoPro's are one of the best airsoft gifts for airsoft players looking to start filming games. The new internal computerized gimbal-like stabilization makes the footage look buttery smooth even with excessive movement. Not only do they have mind-boggling stabilization but they also have 5K video, slow motion, and much more.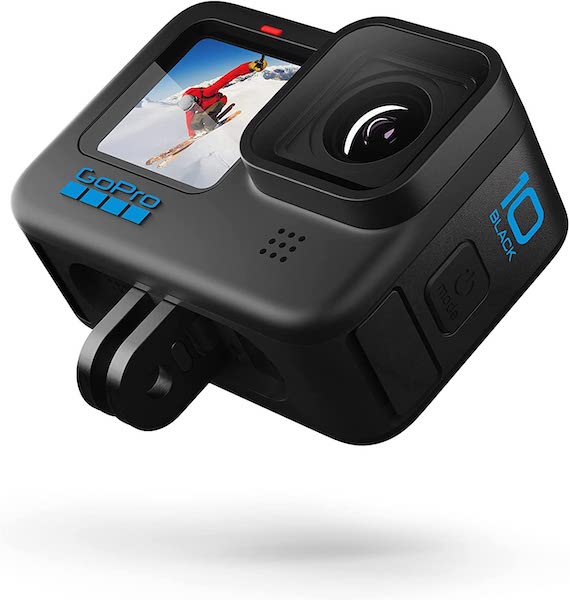 Tactacam 5.0 Gift For Filming Airsoft
The Tactacam 5.0 action camera is another one of the best airsoft gifts for airsoft players trying to get cool footage and interesting camera angles. It weatherproof, image-stabilized, 4K, offers 120 fps slow motion, and has 8x zoom. The zoom is a great feature and is something that lacks in the GoPro. The Tactacam cameras are versatile and are easily mounted to guns and scopes to easily capture games.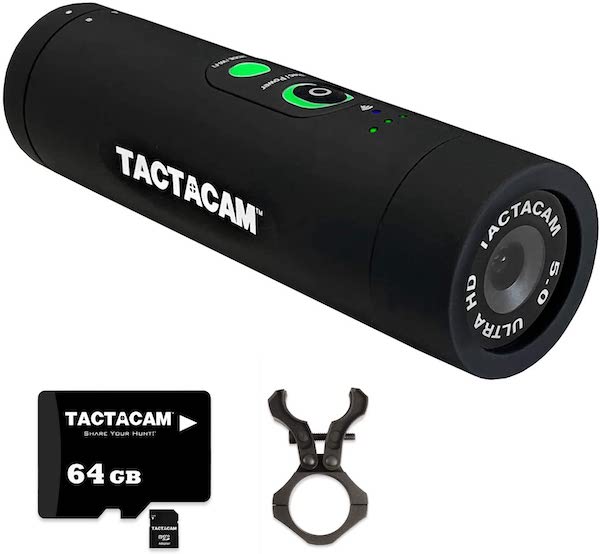 Tactacam FTS (Film-Through-Scope) Attachment
The Tactacam FTS is a cool airsoft gift, especially for airsoft players who seem to already have everything. The FTS is an attachment for a Tactacam which enables it to record through a mounted scope. This means the magnification of your scope will allow your Tactacam to be magnified as well, allowing for extra far zoom capabilities.
Run Cam Scope Cam 2
The Run Cam Scope Cam is one of the most popular cameras for filming airsoft. Its popularity was gained from its use by famous airsoft players/YouTubers. This is an all-in-one compact platform that is great for capturing bb-travel and kill-shot camera angles. You can buy these cameras at different zoom magnifications.
Budget Rangefinders For Airsoft
You don't need the most expensive rangefinder on the market for airsoft because a lot of the gameplay is within close quarters and you can adjust your aim by observing BB flight path. However, rangefinders are especially helpful for snipers, sighting in rifles, and target practice.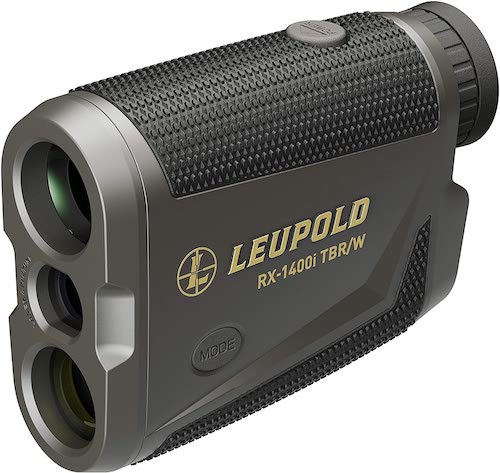 Leatherman Multitool Airsoft Gift
This 14 in 1 tool is not only convenient but in my experience, it manages to reduce a lot of frustration when things go awry or fall apart.  There have been many times when the leatherman has saved the day when doing repairs. Their hardiness in unideal situations makes them one of the best airsoft gifts for airsoft players.
Airsoft Tool Kit
It is always a good idea for airsoft players to have a toolkit to do repairs in the field. There's nothing worse than not being able to do repairs because you don't have the right tools. This can end up in a wasted day which is not fun. This is why a toolkit is one of the best airsoft gifts.
Best Biodegradable Airsoft BB's Gifts
Airsoft BB's are essential gear for airsoft players and since they are quickly used and depleted, airsoft players can never have enough. For this reason, airsoft BBs are one of the best airsoft gifts. Quality biodegradable BBs are recommended.
Best Grenade Gifts For Airsoft Players
Airsoft grenades are one of the coolest gifts for airsoft players because it adds a sense of realism to the airsoft battle. Additionally, they can be used strategically in battle to put the odds in the player's favor.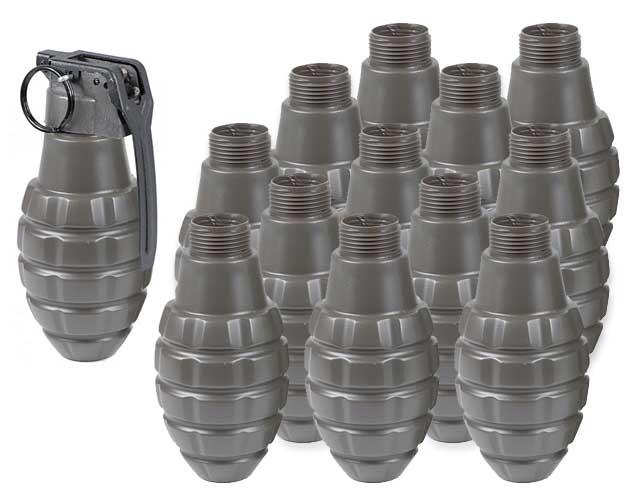 Airsoft Chronograph Gift
Chronograph or 'Chrono' is another top airsoft gift idea. These tools allow airsoft players to calculate the speed of their BB's when shot out of their specific airsoft gun. This can be helpful for ensuring an airsoft gun is performing correctly and is tuned properly.

Best Smartwatches For Airsoft Players
Smartwatches are one of the coolest gifts for airsoft players because of their customizability and abundance of cool features. For example, smartwatches are helpful tools for airsoft players because they have GPS, ABC (Altimeter, Barometer, and a Compass), weather…etc that can be used to navigate and get the upper hand on opponents.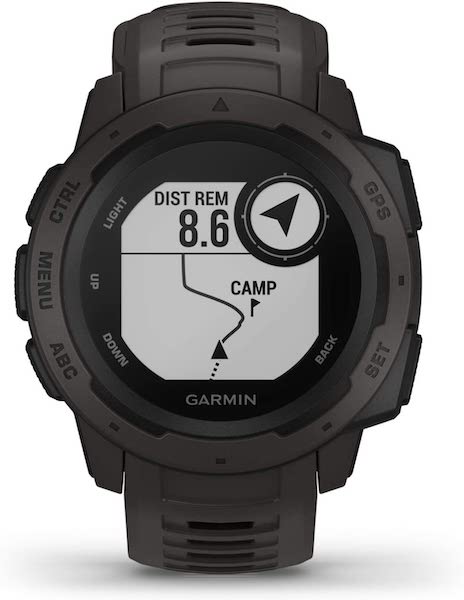 *Price At Time of Post
**Battery Life Depends on Settings
Best Helmet Gifts For Airsoft Players
Getting shot in the head with airsoft BBs hurts and can make airsoft players bleed. Although not always required, it is a good idea to wear one for protection.

Airsoft Facemask Gift
Facemasks are another piece of gear that is a good idea to wear when playing airsoft. Without one, you could get shot in the mouth, nose, or chip a tooth. The model below is a great option because it is breathable and does not fog up glasses when breaking due to the durable perforated portion.

Tactical Bag For Airsoft Gear
Airsoft players often have a lot of gear. Helmets, masks, clips, mags, grenades, sidearms and other airsoft protection equipment and airsoft gun assessories take up a lot of space. A tactical storage bag keeps airsoft gear organized and together.
Hard Shell Airsoft Gun Case
Airsoft guns are expensive and keeping them protected is important. Also, if you know someone who does a lot of traveling to play airsoft they will appreciate the reduced vibration and extra protection for their gun on the road. It can even increase storage space in a truck because the gun case can be placed in the bed.

Microfleece Gear Silencing Tape
Mircofleece silencing tape stops the loud twang from sticks on metal. It can be used to reduce the noise on any airsoft gear such as guns, cameras, buckles, scopes, helmets…etc that could give your position away.
Check Amazon's Price
Best Binoculars For Airsoft Players
Binoculars can be an excellent tool for airsoft players, especially for those that do not have a scope on their airsoft guns. Binoculars allow you to identify teammates and enemies at far distances, even further than airsoft gun effective ranges. Although my video below discusses hunting binoculars it is still applicable to airsoft. I tested 14 different binoculars from all price ranges to see which binoculars were the best value for the money.
| | | | | | |
| --- | --- | --- | --- | --- | --- |
| Binocular Model | Vortex Diamondback HD | Athlon Midas ED | Athlon Midas G2 UHD | Vortex Razor UHD | Swarovski EL |
| Award | Best Budget | Best For The Money | Runner Up For The Money | Excellent High-End | Best Overall |
| Price* | 239 | 265 | 299 | 1500 | 2200 |
| Availability | Shop Amazon | Shop Amazon | Shop Amazon | Shop Amazon | Shop Amazon |
*Price At Time of Post
Binocular Harness Gift For Airsoft
A binocular harness wraps around the torso and keeps the binoculars at chest level so airsoft players can be hands-free during gameplay. When airsofters need their binoculars, they will be able to get to them effortlessly. A binocular harness is one of the best gifts for airsoft players because binoculars are only needed periodically, and a place to store them while maintaining quick access is very helpful.
Check Amazon's Price
Boot Dryer By Peet
A boot dryer is one of the best gifts for airsoft players because there's is nothing more uncomfortable than sweaty, damp, or wet boots the next time you go to use them. Instead, just place boots on this dryer at the end of the day and they'll be toasty and dry for the next day.
Anker Portable Battery Charger
Powerbanks are one of the best gifts for airsoft players because electronics could unexpectedly die or the player (or friend) could forget to charge their electronics. This Anker powerbank has a huge storage capacity and can charge an iPhone 8 up to seven times on a single charge! It's also small allowing it to be carried in-game.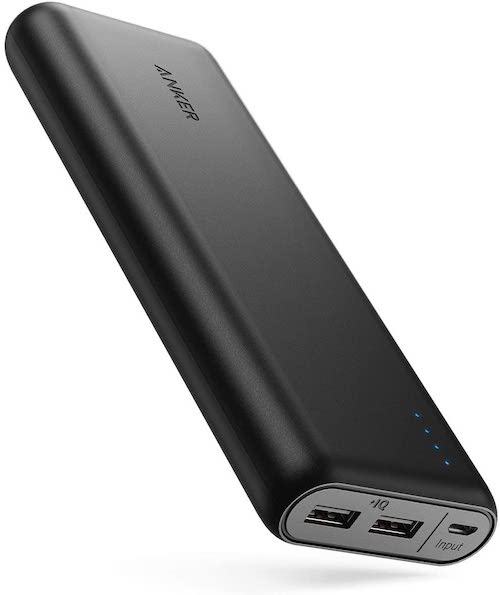 Ghillie Suit Airsoft Gift
A ghillie suit is one of the best gifts for airsoft players because the added amount of camouflage helps players hide in plain sight, giving them the upper hand during games. They're especially helpful for airsoft sniping.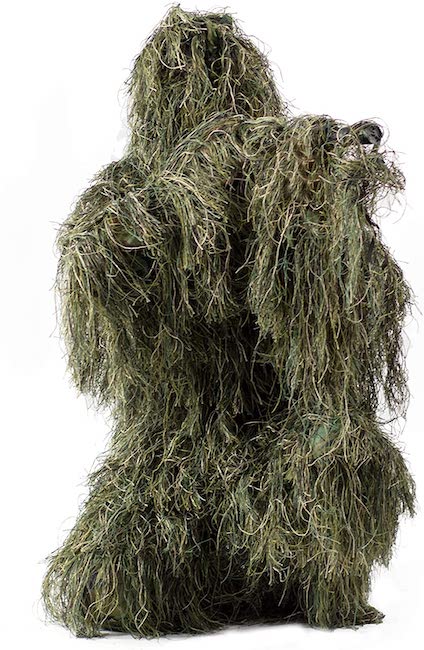 Waterproof Airsoft Rubber Boot Gift
These rubber boots are 100% waterproof and can't get over-saturated and start to seep like other materials. The Grange boots are 18-inches tall which is very handy for crossing streams, brooks, and shallow rivers. Also, these boots are lightweight, durable, ankle-tight, and feel like sneakers, making them one of the best footwear for airsoft, especially in wet environments.
Check Amazon's Price

Best Airsoft Sniper Rifle Gifts
Airsoft players can never have enough guns and sniper rifles are one of the coolest gun classes. Below you will find some of the best airsoft sniper rifles that would make excellent gifts for airsoft players that are interested in sniping. 
| | | | |
| --- | --- | --- | --- |
| | JG BAR-10 | Novritsch SSG10 A1 | Silverback Desert Tech HTI Bullpup 50 BMG |
| | Best Budget | Best Performance To Price Ratio | Best Big-Bore |
| Type | Spring | Spring | Spring |
| Avg. FPS | 435 | 700 | 400 |
| Weight | 5.0 | 4.4 | 12 |
| Price* | 140 | 300 | 880 |
| Availability | Shop Evike | Shop Novritsch | Shop Evike |
*Price at the time of this post
Best Budget Airsoft Gun Gifts
Below you will find some of the best budget airsoft guns that would make excellent gifts for airsoft players. If you know what type of airsoft guns a player already has I would suggest getting a different type or a complementary gun so they will have a wider range of gameplay options to choose from.
CYMA M870 Pump Shotgun
JG BAR-10
JG M4 Tactical System V2
G&G CM16 Raider 2.0
Cheapest
Best Budget Sniper
Best Budget AEG
Best Value AEG
Type
Spring (3-Round Burst)
Spring
AEG
AEG
Avg. FPS
290
435
400
360
Weight
2.6
5.0
7.7
5.7
Price*
70
140
140
196
Availability
Shop Evike
Shop Evike
Shop Evike
Shop Evike
Shop Amazon
*Price at the time of this post
More Airsoft Gift Ideas And Resources:
Find more gifts for airsoft players easily by navigating to one of my more specific airsoft articles:
Related Gift Idea Articles:
Best Places To Shop For Airsoft Gifts
Some other great places to find airsoft gifts near you include:
Find Me On:
Credits: