Here are 27 best hunting gifts for Grandpa in 2023 so you can easy to find the perfect hunting gift (even if you're not a hunter yourself). You're guaranteed to find great hunting gifts for your Grandfather at all budgets in this gift idea article.
This post contains Amazon and other affiliate links, which means I'll receive a commission if you purchase through my link, at no extra cost to you. Of course, you are not obligated to use my links, but it does help fund these posts in hopes of bringing more value to you!
The Meateater Fish and Game Cookbook
Level up a Grandpa's cooking skills with a wild game cookbook. This cookbook by the well-known hunter, Steven Rinella, offers cooking instructions and fantastic photography. Getting better at preparing wild-game meals is something every hunter can appreciate, making it one of the best hunting gifts for Grandpa.
The Best Deer Hunting Books For Grandpa
All hunters are striving to become better hunters, so why not get Grandpa a book so he can take his hunting to the next level? Check out my post: 10 Best Deer Hunting Books – Wisdom from the Top Big Buck Gurus. These by far are the most impactful and would make one of the best hunting gifts for Grandpa. One of my absolute favorites is Bowhunting Pressured Whitetails by Chris and John Eberhart.
Highly Visible Splatterburst Targets
Splatterburst targets make great hunting gifts for Grandpa because the bullet holes are highly visible at a distance. This makes sighting in guns a lot easier because you don't have to walk down-range after every shot to see where you hit (you'll still want binoculars though). These targets have thousands of reviews and a solid 5-stars so you know you're getting a quality target.
Check Amazon's Price
Darn Tough Merino Wool Socks
Is Grandpa tired of getting holes in his socks? Darn Tough's famous guarantee – "if these socks wear, tear, or develop holes, Darn Tough will replace them no questions asked. No strings. No conditions." Every hunter needs quality socks. On top of their guarantee, the socks are a merino wool blend and are soft, comfortable, and breathable. Wool is moisture-wicking and anti-bacterial keeping feet warm when wet and socks from stinking after use.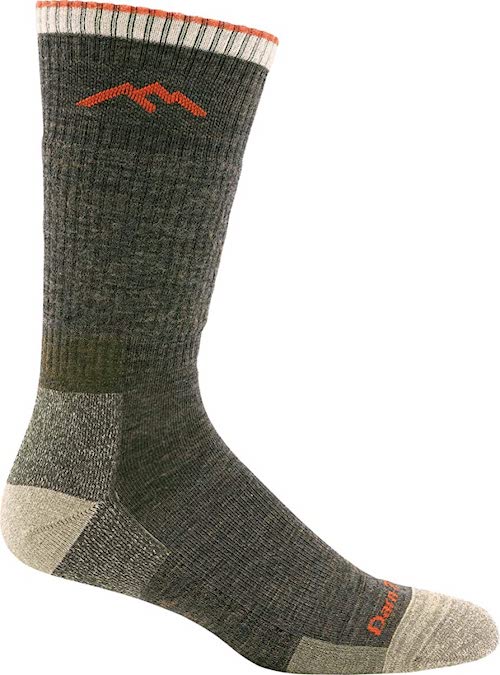 Yeti Rambler Coffee Cup
Yeti Rambler Coffee cups are popular gifts for hunters because of how well they work. This stainless steel, vacuum insulated coffee mug will keep Grandpa's drink at temperature (hot or cold) for a very long time. These ramblers are nice to have during hunting trips that require a lot of driving time.
Check Amazon's Price
Yeti Rambler Colster Can Insulator
Keep Grandpa's drinks frosty with the Yeti Rambler Colster. This drink insulator is stainless steel for longevity and durability and vacuum insulated in order to keep drinks cold for a much longer time. Grandpa will be shocked at how much longer his drink will remain cold. With over 6500 reviews and a 5-star rating, you know it works well. Who doesn't like to keep their beer cold and crisp?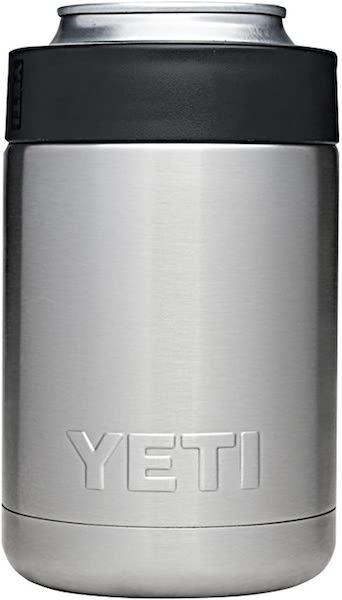 Check Amazon's Price
Boot Dryer By Peet
This definitely one of the top hunting gifts for Grandpa because every hunter wants dry boots. There is nothing more uncomfortable than damp or wet boots. Damp or wet boots also speed up getting cold feet and blisters. Instead, just place boots on this dryer after a day of hunting and they'll be toasty and dry for the next day. Boot dryers also kill odors and bacteria for even more scent control.
Black Diamond Storm Headlamp
A headlamp is a great hunting gift for Grandpa because lights are a must at night when there's no electricity. A headlamp keeps both hands free so he can focus on the task at hand. Just don't skimp on a good headlamp because cheap ones will break or stop working.
The Black Diamond Storm headlamp is a great headlamp for hunters because it's waterproof and dustproof, has red, green, and blue light settings, and takes replaceable AAA batteries. Replaceable batteries are nice because he can put lithium batteries in, which are much more reliable in all weather conditions, especially cold weather.
Comfortable Blind Chair Gift For Grandpa
This is one of the best hunting chairs for Grandpa when hunting from a ground blind. It is comfortable and has armrests and cupholders for added comfort. Be careful though, it's so comfortable he might fall asleep! Another one of my favorite features of this chair is that it's very mobile, it folds up into a carrying case for easy transport.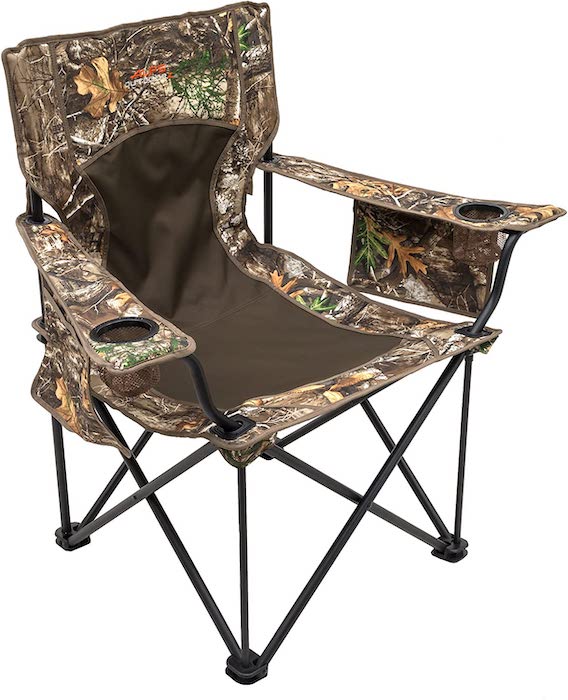 Check Amazon's Price
Fatboy Premium Hunting Seat Cushion
Seat cushions are helpful for all types of hunters. There are a lot of ways a seat cushion can be used for hunting, and it doesn't have to be confined to just hunting applications. Grandpa can use his while duck hunting, on the ground for turkey hunting, in metal treestand seats when deer hunting, as a back cushion…etc. 
This seat cushion uses layers of gel and memory foam in order to create a very comfortable seat, making it ideal for Grandpa. It has quiet fabric and a buckle so it can be easily transported when hunting.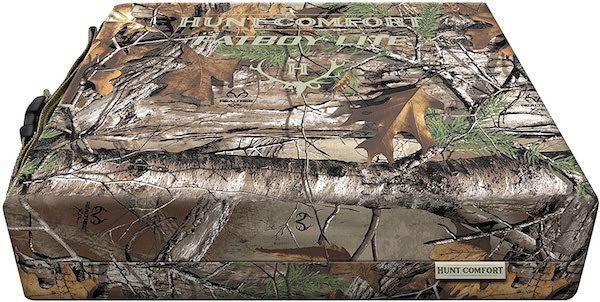 Check Amazon's Price
Wild-Game Transport Cart Gift For Grandpa
A game cart makes it easy to transport heavy harvested animals making it one of the best hunting gifts for Grandpa. This cart features solid rubber wheels that won't go flat on you in rough conditions, and a solid steel axel to hold up to the abuse of rocks or logs. This cart can double as a carrier for hunting blinds, firewood, and whatever else you find yourself dragging into or out of the woods. It's foldable, rated up to 500 lbs., and offers a 100% satisfaction guarantee.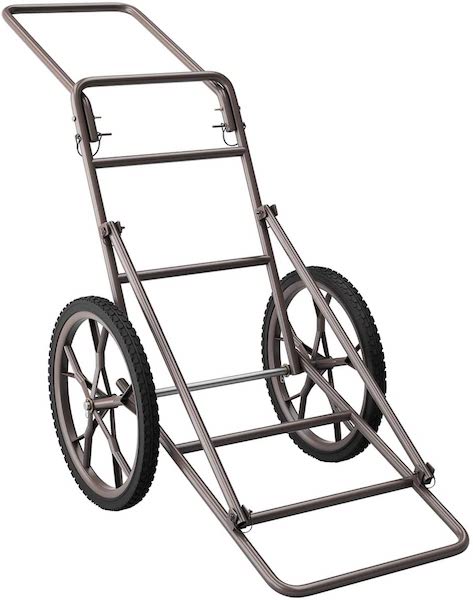 Check Amazon's Price
Adjustable Ground Blind Swivel Chair
Grandpa will appreciate a fully adjustable ground blind swivel chair because the added comfort will allow him to hunt longer. The legs of this chair adjust which allows for a perfectly leveled sit which is key for maximum comfort. Additionally, the chair swivels 360º so that Grandpa can shoot out of any window of a blind easily at approaching game.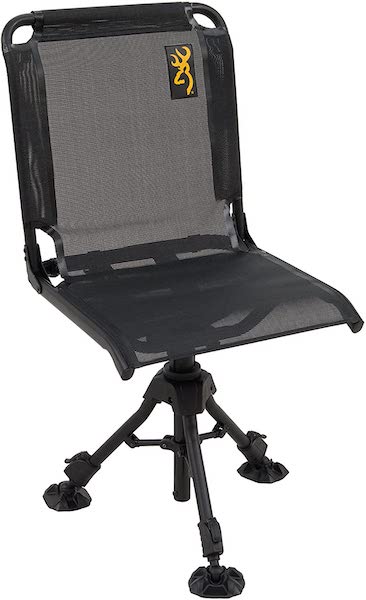 Check Amazon's Price
Tripod Self-Extending Telescopic Shooting Sticks
Shooting rests are very helpful for stabilizing a gun for both target practicing and during hunting situations. Their versatility makes them a great hunting gift for Grandpa. Stabilized shooting means guns can be sighted in faster and more precisely. Additionally, a tripod will increase ethical shots when hunting.
With a push of a trigger, the legs of this tripod self-extend telescopically to the perfect height on uneven terrain for the fastest target acquisition. It can be used sitting, standing, or kneeling. The gun rest swivels 360º to make it easy and fluid to turn to the target.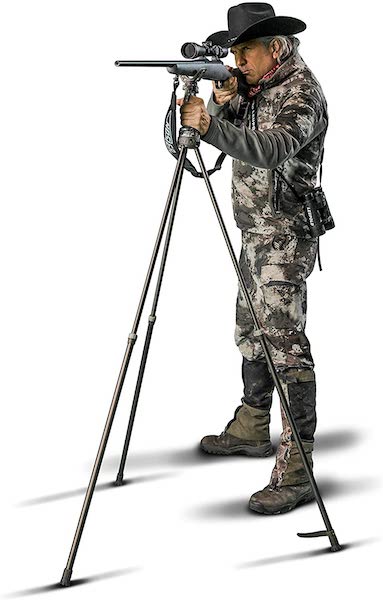 Sitka Windstopper Hand Muff Hunting Gift
Hand muffs are basically gold to hunters in frigid temperatures. When hands are cold it's hard to enjoy yourself or think about anything else until your hands become warm. Hand muffs are one of the best hunting gifts for Grandpa for this reason. The Sitka hand muff uses Gore-Tex and Windstopper layers with Primaloft insulation to block wind and keep hands warm.
L.L. Bean Wool Hunting Jacket Gift For Grandpa
Wool fibers are strong, insulating, odor resistant, water-resistant, moisture-wicking, excellent in snow, breathable, warm when wet, and quiet. This virgin wool L.L. Bean jacket is one of the best hunting gifts for Grandpa because it can be used in a wide array of hunting settings and weather conditions. In addition to the wool, this jacket has added liners to improve wind-proofing and insulation making it a very warm jacket to fight off the elements.
Hunting Binocular Gift For Grandpa
Binoculars are an essential piece of gear for hunters. Binocular manufacturing technology has come a long way in the last few years which has allowed high-quality binoculars to be made at much lower prices. If Grandpa has an old pair of binoculars, it's probably time for an upgrade.
I tested 14 different binoculars from all price ranges to see which binoculars were the best value for the money. In my opinion, the Athlon Midas binoculars were by far the best value. You can check out my video review below:
| | | | | | |
| --- | --- | --- | --- | --- | --- |
| Binocular Model | Vortex Diamondback HD | Athlon Midas ED | Athlon Midas G2 UHD | Vortex Razor UHD | Swarovski EL |
| Award | Best Budget | Best For The Money | Runner Up For The Money | Excellent High-End | Best Overall |
| Price* | 239 | 265 | 299 | 1500 | 2200 |
| Availability | Shop Amazon | Shop Amazon | Shop Amazon | Shop Amazon | Shop Amazon |
*Price At Time of Post
Extremely Comfortable Hunting Layout Blind Gift For Grandpa
Layout blinds are one of the best hunting gifts for Grandpa's that do a lot of waterfowl hunting, especially for geese. These are very comfortable blinds that are able to stay hidden in plain sight by laying down in a field. What separates the ALPS from other layout blinds is that it has a specially designed chair with "zero gravity" that makes laying on the ground very comfortable because you are suspended off the ground. The ALPS OutdoorZ Legend Layout Blind is comfortable, waterproof, and easily transportable. 
Yeti Tundra Haul Cooler
Quality coolers are heavy in general because they offer insulation. Yeti has added wheels and a handle which make a big difference when transporting the cooler. These coolers are fantastic for keeping things cool for long periods of time. They make great coolers for hunters going on long trips where keeping food and drinks cool for long periods of time is essential. 
Wood Printed Hunting Photograph Gift For Grandpa
Get one of your favorite hunting photos of you and Grandpa printed on a slab of wood. The combination of a personalized photo on a unique slab of wood picture frame makes for one of the best Christmas gifts for hunters. They also make perfect gifts for Grandpa's who seem to have everything.
Mount Grandpa's Antlers As Gift
An antler mounting kit is a great hunting gift on its own. However, you can take it one step further and mount the antlers for Grandpa so he doesn't have to, making this one of the most thoughtful and unique hunting gifts for hunters who have everything.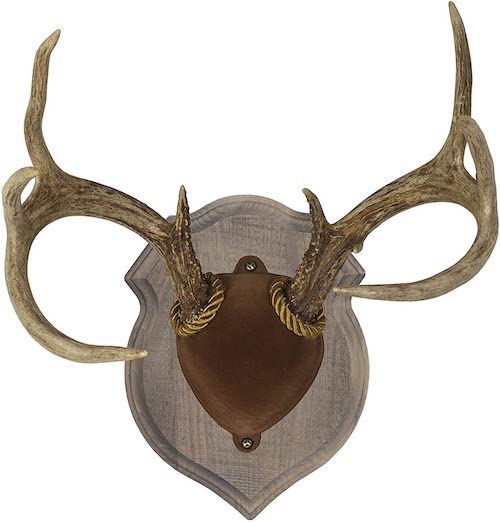 Leatherman Multitool
A Leatherman multi-tool is a very useful tool for any hunting, including Grandpa. Made in the USA and with a 25-year warranty, this 14 in 1 tool is not only convenient but manages to reduce a lot of frustration when things unexpectedly go awry or fall apart.
There have been many times when the leatherman has saved the day when doing repairs while out hunting. Their hardiness in unideal situations makes them one of the best gifts for hunters and fishermen. They also have a lot of useful applications outside of hunting.
Food Dehydrator (Jerky Maker)
Jerky makers are one of the best hunting gifts for Grandpa. Grandpa will love being able to make his own jerky from wild-game and is a great way to change things up as far as wild-game consumption.
When making jerky he can flavor it to his liking and because it's so tasty, it's a great way to introduce others to eating wild game. The Cosori dehydrator comes with 50 recipes and 6 trays for dehydrating. It's easy to use and easy to clean.
BBQ Cooking Set Hunting Gift For Grandpa
A BBQ cooking set is one of the best hunting gifts for Grandpa because it offers a one-stop-shop for all the barbecuing needs he could ask for when cooking wild game. The 27-piece Romanticist stainless steel grill is rust and heat resistant for long-lasting grilling.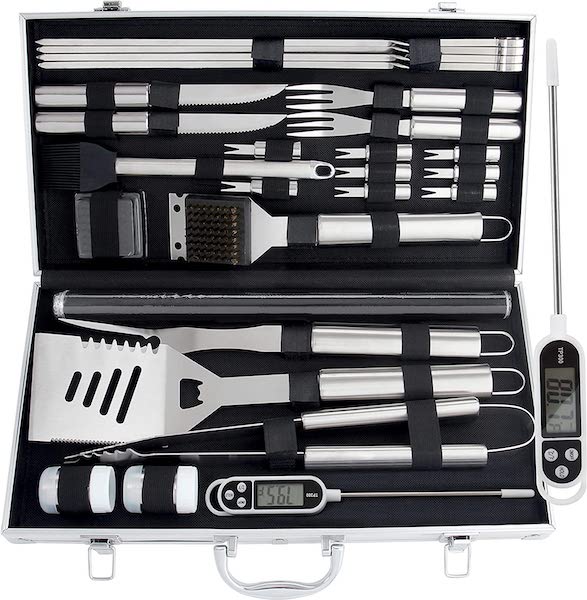 Check Amazon's Price
Hunting Pop-Up Blind Gift For Grandpa
Pop-up hunting blinds are one of the best gifts for Grandpa because they are affordable and make a huge impact on his comfort level and success. This blind has adjustable shooting windows with removable mesh screening. It's very easy to put up and to take down. It's completely blacked-out on the inside, so hunters stay out of sight. It's easy to travel with because it comes in a carrying case similar to that of a lawn chair. Also, it's very easy to set up because it pops up in sections similar to an umbrella.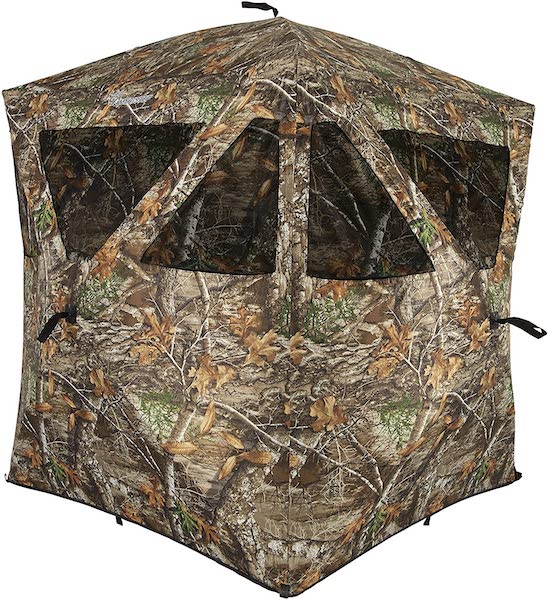 Check Amazon's Price
Best Hunting Hearing Protection Gift For Grandpa
Hearing protection is one of the best hunting gifts for Grandpa because keeping the ears protected during repeated shooting is essential for hearing longevity. The Howard Leight earmuffs are great because they have an adjustable amplification knob so you can still have conversations. However, as soon as the noise is too loud, the headphones will automatically block it.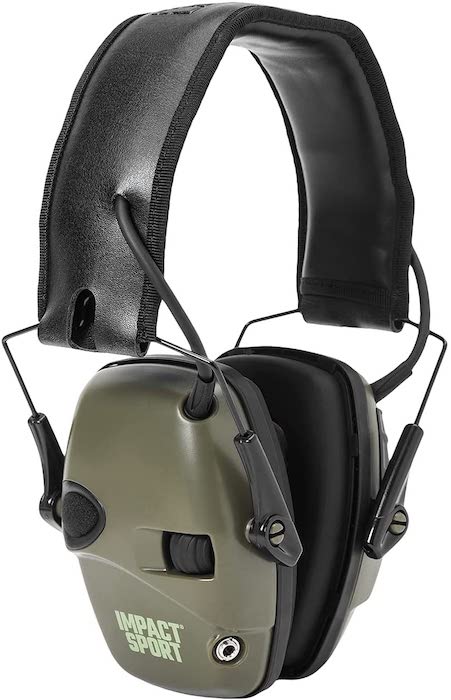 Invisible Flash Trail Camera Hunting Gift
Tail cameras are one of the best hunting gifts for Grandpa because hunters can literally never have enough. They are incredibly helpful for scouting because they let hunters know what animals are in the area. Increasing the number of cameras means better odds of finding and learning about the animals in the area, leading to more success. It's also fun to just view the wildlife in an area.
This Browning trail camera is one of the best trail cameras for hunters for the money. It has a completely invisible nighttime flash, a very fast 0.15 trigger speed (no blurry photos), 1080p Video, and 24 MP Photos.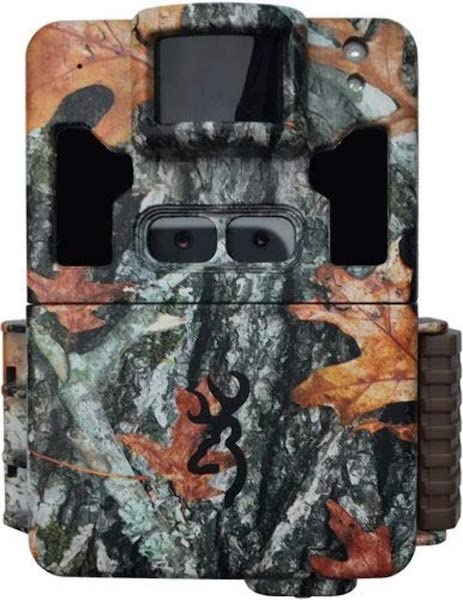 Browning Defender Wireless Pro Scout Trail Camera
Grandpa will appreciate a cellular trail camera because it allows him to take and receive photos wirelessly. This Browning trail camera is one of the best cellular trail cameras for the money. It takes quality images, has a 90 ft detection range, has a fast recovery time for a cellular camera (26s), and an impressive 10.5 months of battery life (for a cellular trail camera).
Check Amazon's Price
Hunting Smartwatch Gift For Grandpa
Hunting smartwatches are one of the coolest hunting gifts for Grandpa in 2023 because of their customizability and abundance of cool hunting features. For example, smartwatches are helpful tools for hunters because they have GPS, ABC (Altimeter, Barometer, and a Compass), weather, sunrise times, sunset times, moon phases…and much more.
My article 7 Best Smartwatches For Hunting In 2023 Reviewed and Compared will help you choose the right smartwatch for your Grandpa.
The Garmin Instinct Solar is one of the best smartwatches for the money on the market. The screen has an integrated solar panel so the battery lasts longer between charges.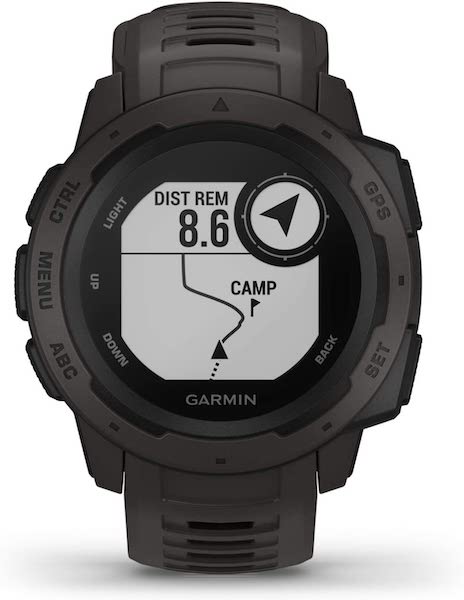 | | | | | | | |
| --- | --- | --- | --- | --- | --- | --- |
| Smartwatch Model | Garmin Instinct Solar (Standard) | Apple Watch Ultra | SUUNTO Traverse Alpha | Coros Vertix 2 | Garmin Fenix 7 Sapphire Solar | Garmin Tactix Delta Solar w/ Applied Ballistics |
| Award | Best Value | Best Apple Watch | Designed For Hunters | Best Battery | Best Overall | Best Long-Range Shooting |
| GPS | Yes | Yes | Yes | Yes | Yes | Yes |
| ABC | Yes | Yes | Yes | Yes | Yes | Yes |
| Battery Life (Days)** | 24 | 1.5 | 14 | 60 | 18 | 24 |
| Solar Panel | Yes | No | No | No | Yes | Yes |
| Watch Face Material | Power Glass | Sapphire | Sapphire | Sapphire | Sapphire | Sapphire |
| Sunrise & Sunset | Yes | Yes | Yes | Yes | Yes | Yes |
| Moon Phases | Yes | Yes | Yes | No | Yes | Yes |
| Applied Ballistics | No | No | No | No | No | Yes |
| Display Res. (px) | 128x128 | 410×502 | 128x128 | 280x280 | 260x260 | 280x280 |
| Durability | MIL-STD-810G | MIL-STD-810G | MIL-STD-810G | Robust Titanium Case | MIL-STD-810G | MIL-STD-810G |
| Waterproof | Yes | Yes | Yes | Yes | Yes | Yes |
| Touchscreen | No | Yes | No | Partially | Yes | No |
| Price* | 339 | 799 | 700 | 700 | 900 | 1400 |
| Availability | View on Amazon | Check Amazon's Price | View on Amazon | View on Amazon | View on Amazon | View on Amazon |
*Price At Time of Post
**Battery Life Depends on Settings
Hunting Artwork Gifts For Grandpa
Hunting and wildlife artwork is an excellent hunting gift for Grandpa because every time he sees it he will think of you. Also, hunting artwork is a great conversation piece that he can talk about when he has company over. Additionally, when you pick out a specific piece of artwork, it shows that you took the time to choose something better than a less meaningful generic gift.
Conclusion
Now that you've read through this post I hope you've found some great hunting gifts for your Grandpa. If you're looking for more specific hunting gift ideas for Grandpa, check out my other hunting gift idea posts liked below:
More Hunting Gift Ideas And Resources:
Find the perfect hunting gift faster by navigating to one of my more specific hunting gift idea articles:
Hunting Gift Idea Articles:
Related Gift Idea Articles:
Best Places To Shop For Hunting Gifts
Some other great places to find hunting gifts near you include:
Find Me On: