I've lived in Maine my whole life, in this article you'll find 100+ best things to do in Maine that you won't want to miss out on. A lot of other articles on this topic are just reiterated ideas from non-resident Mainers.
That information isn't necessarily bad, but it can be vague. I made this article actionable, you can find links to each of the things I recommend so you can get the information you need easily. This article is the ultimate resource for things to do in Maine.
I am not affiliated with anything I recommend in this article, these are completely unbiased recommendations.
Things To Do In Maine In The Spring
Spring is an exciting time for Mainer's because we've been hibernating all winter. When things start warming up in the spring there are more things to do outdoors. Below are some things to do in Maine in the spring:
1. Be The First To See The Sunrise In The U.S.
One of the best things to do in Maine in the spring is to be the first person to see the sunrise in the U.S. To do this you need to be in the right spot at the right time of year. The earth changes its position throughout the year. In fact, there are three places in Maine that offer the first sunrise depending on the time of year. These places are:
2. Maine Shed Antler Hunting
Moose and deer shed or cast their antlers every year in the winter. Many people in Maine enjoy the activity of going out and looking for the cast sheds. You can find sheds at any point in the winter, especially if you have a dog that's trained. However, if you're on foot it may be worth waiting until spring when the snow melts a bit so that sheds are more easily found. Here are some Maine shed antler hunting tips to put the odds in your favor.
3. Catch a Portland Sea Dogs Game
The Portland Sea dogs are a Maine minor league baseball team and they start playing in Spring. You can take a look at their schedule here.
4. Pick Maine Fiddleheads
Fiddleheads are native wild edible ferns in Maine. They are also known as ostrich fern fiddleheads and only appear for a short time in the spring. Finding these ferns is like a treasure hunt. Learning where these ferns grow will greatly increase your success in finding them. After you've collected a bunch you can cook them up and enjoy them.
5. Maine Turkey Hunting
Maine has some of the best spring turkey hunting in the country. These wild birds are also some of the healthiest meat you can eat. You could even combine the wild fiddleheads with fresh wild turkey for a very healthy natural and wild Maine meal. If you're not sure how to start turkey hunting a registered Maine guide is a great place to start.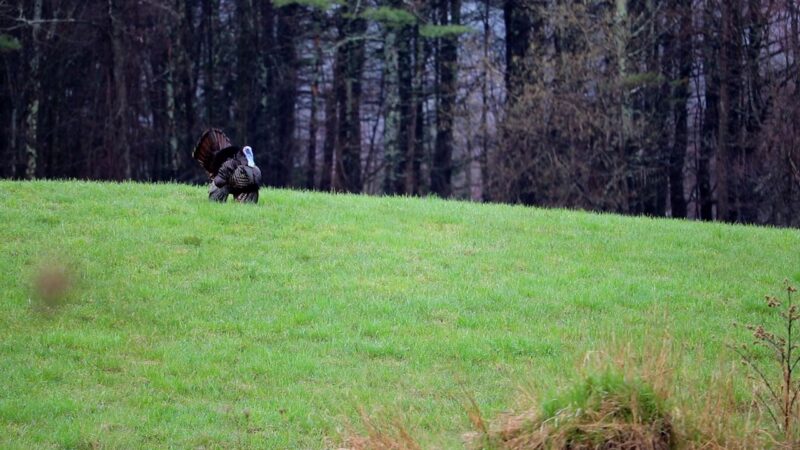 6. Bird Watching In Spring
Bird watching is a favorite hobby for many Mainers. Although bird watching can be done during any season of the year, spring is one of the best times because Spring is when migration and nesting occur. Because of the diverse forests of Maine, there are a lot of species of birds. Going out in the early morning to early afternoon with binoculars will yield the best results.
7. Maine Maple Sunday
Maine Maple Sunday is always held in the spring on the fourth Sunday in March (sometimes Saturday too). This is when maple trees start moving sap up to their buds and sap can be collected to make maple syrup. In celebration of this springtime event, about 100 sugarhouses all across the state participate in Maine Maple Sunday, allowing the public to try samples of their maple syrup, candies, and other goods. The sugarhouses also include tours that show the process of making maple syrup.
Things To Do In Maine In The Summer
8. Allagash Wilderness Waterway Canoe Trip
The Allagash Wilderness Waterway is one of Maine's most well-known canoe trips. This is a true wilderness waterway, you can paddle for a week straight and never come in contact with civilization which is pretty unique in the east. That said, you can plan trips of different lengths (from 4 to 7 days). During your trip, you're likely to have some of the best wildlife viewing opportunities Maine has to offer. There is also a great opportunity for fishing in the spring while on the trip. The best time of year to plan a canoe trip is in late summer when it's still warm but there are fewer bugs.
9. Rent A Cabin On A Maine Lake
With over 6000 lakes and ponds, there is no shortage of places to rent on the water. Renting a cabin on a lake is a fun thing to do in Maine during the summer. There are a lot of activities to do when you're staying on a lake like; boating, exploring, watersports, fishing, wildlife watching, grilling, campfires, swimming, or something simple like relaxing in the sun next to the water and reading a book.
10. Go Glamping in A Yurt
If you're looking to do some camping, but want more comforts of home glamping is a great option. There are some great glamping options in Maine. Maine Forest Yurts is just one example.
11. Hike On The Appalachian Trail
The Appalachian Trail (A.T.) is a large well-known trail that spans from Maine to Georgia. Out of the 14 states the A.T. crosses, Maine is the most remote and has the most difficult terrain. There are 282-miles of trail in Maine, but you can choose to walk whatever section suits your experience level. Hiking the Appalachian Trail in Maine is a unique thing to do because Maine offers spectacular wildlife and deep wilderness views compared to other states.
12. Visit The Portland Headlight
The Portland Headlight is a must-see headlight because it's very picturesque. It's actually located a little more southeast than Portland in the town of Cape Elizabeth. You can do more than just look at the headlight, there is a museum, seasonal shop, and a 90-acre park where you can picnic, hike, play sports, view historical structures, and observe the spectacular ocean views.
13. The Holy Donut
The Holy Donut is where you'll find Maine's famous potato donut. The ingredient potato was an experiment while trying to find a healthier, fresher donut using local ingredients. Mashed potatoes ended up being the perfect addition to a donut because it gives the donuts a moist and rich texture. Thus, the Holy Donut potato donut was born.
14. Visit Portland's Eastern Promenade
The Eastern Promenade is the eastern-most road in the East End of Portland. North of this road you will find a lot of public lands. For example, you can check out the community gardens, East End Beach, tennis courts, baseball fields, food trucks, parking with views… and more. Additionally, if you follow this paved road it will eventually turn into a trail (Eastern Promenade Trail) where it will bring you to the Old Port.
15. U.S. Navy Blue Angles Air Show
The Blue Engles Air Show is one of the most thrilling things to do in Maine. The pilots are very skilled and jets the jets are incredibly aerobatic enabling the pilots to pull off incredible stunts and tricks that keep you on the edge of your seat. You'll be able to walk up to and look at other planes that are parked and on display. Additionally, there are food and drink vendors on-site.
16. The Frontier Cafe + Art, Music, and Film
The Frontier Cafe is located in Fort Andross in Brunswick and is a unique thing to do in Maine. It's unique because it's not just a beautiful rustic mill coffee shop with large windows showcasing the amazing views of the Androscoggin River, it also has interesting art pieces, a listening room with unique music, and has a small movie theatre.
17. Visit Maine's Best Beaches
Maine's beaches in the summer are beautiful and refreshing. Some popular options are Pine Point Beach, Scarborough Beach, Reid State Park Beach, Old Orchard Beach (OOB), and Popham Beach.
18. Go Whale Watching
There are whale-watching tours that you can go on, and you'll be guided to the best places to see whales and other ocean wildlife. One of the most popular whale watching tours in Maine is Cap'n Fishes Cruises.
19. Visit Greenville & Moosehead lake
Greenville is a small Maine town with a lot going on. It is located at the southern point of Moosehead Lake. You can also make a day out of the plethora of outdoor activities located in this area. For example, water skiing, boating, jet skiing, hiking, golfing, sightseeing, wildlife watching, or you can grab an ice cream and visit gift shops. There's no lack of things to do.
20. Maine Coastal Botanical Gardens
Although the Maine Coastal Botanical Gardens are beautiful and the main event, there is more you can do to split up your time there. For one, it's a very large area (295-acres) and there are a lot of different gardens so you have the opportunity to walk around the groomed paths.
Additionally, there are giant wooden trolls found throughout the gardens and you can make it a scavenger hunt to find them all (they give you a map of the area to help).
You can also find the Kitchen Garden Café within the gardens which is a nice place to rest and relax for a while before heading back out into the gardens. You can find indoor seating for poor weather and outdoor seating for nice days.
21. Guided Lobster Boat Tours
There are a variety of lobster boat tours in Maine. On these tours, you get to see how lobstering is done from beginning to end. You'll go through the process of baiting traps, pulling traps, checking traps for lobsters, and learning about lobster rules and regulations. There is a lot to see when you're out on the water and you'll be taken on a tour of the area so you can see landmarks and learn about the history of the area from the water.
22. Take a

Sightseeing

Float Plane

Tour
In the town of Greenville, along Moosehead Lake, you'll find Currier's Flying Service. They offer scenic floatplane tours of the nearby lakes and mountains. You can do a standard pre-made tour or you can get fancy and customize your flight path for an additional cost.
23. Go On A Hot Air Balloon Ride
A hot hair balloon ride is one of the more unique things to do in Maine. One of the most common hot air balloon rides is Androscoggin Balloon Adventures in Lewiston, ME. You'll see some great views of the southern Maine landscape from the balloon.
24. Go Moose Watching
Just because you're in Maine doesn't mean you'll see a moose, even moose crossing signs aren't a good indicator of the likelihood of you seeing a moose. Moose in Maine are located to the north. They prefer a lot of forests with surrounding mountains and swamps. Southern Maine is too crowded to see moose with any regularity.
To increase your odds of seeing a moose head to more remote areas of Maine. You can go on moose-watching tours near Moosehead Lake. The Maine towns of Upton, Rangeley, Jackman, and Greenville are pretty good places to see moose. Driving dirt logging roads in the morning or evening in these areas will greatly increase your odds of seeing a moose over Southern Maine.
25. Take a Boat To Mt. Kineo and Hike Up The Firetower
If you're near Moosehead Lake, another fun thing to do in Maine is to climb Mt. Kineo. This Moutain is only accessible by the Lake so you'll need to rent a boat or ferry. Once you get to the mountain you can hike Mt. Kineo which has great views. At the top, you'll find an old fire tower that has been maintained. You can climb to the top of the fire tower for even better views of Moosehead Lake.
26. Visit Maine's Lighthouses & Take Photos
Maine has 65 lighthouses along its coast, going lighthouse hopping is a fun way to spend the day. They're located in some picturesque places so be sure to bring a camera. Some lighthouses in Portland include Bug Light, Ram Island Ledge Light Station, and Halfway Rock Light Station.

27. The Orono Bog Walk
Everyone who went to the University of Maine has heard of the Orono Bog Walk. The bog is owned by the college who has installed wooden walkways that allow you to traverse the bog without disturbing the vegetation and it also makes walking through the bog really easy.
28. Wolfe's Neck Farm
Wolfe's Neck Farm is amazing because there is a lot to do and it's free and open to the public from dawn until dusk every day. You can tour through their animal barns, use their hiking trails, see where the crops are grown, and get access to the Maine coastline. They also have activities and workshops you can sign up for.
29. Visit Downtown Biddeford & Old Mill Area
Downtown Biddeford is an up-and-coming town. There are a lot of restaurants, stores, gifts shops, ice cream…etc. The old mills are fun to explore and there is a museum where you can learn what it was historically like to work at the mill. The Pepperell Mill has been completely turned into a campus with businesses, shops, restaurants, apartments, art studios… and more.
30. Biddeford Pool – Beach Walk
After you've seen everything you wanted to in Downtown Biddeford you can head to the beach. You'll need to pick up a parking pass from the town first, then you have public access to the Biddeford Pool Beach and Fortunes Rocks Beach. You can learn more about the Biddeford Pool and Beaches here.
31. Pick Fresh Maine Strawberries
During the summer Maine has a lot of strawberry fields where you can pay a small fee to pick your own fresh strawberries. Just Google some areas near you that offer strawberry picking.
32. Wild Maine Blueberry Picking
Maine has a few blueberry fields where you can pay a small fee to pick your own fresh Maine blueberries. Same deal as above, just Google some nearby areas that offer blueberry picking.
33. Eat Lobster Rolls
You can't come to Maine and not have lobster! There are many places to go for lobster, but a favorite for many local Mainers is Red's Eats lobster shack. This is a famous small red shack where you order takeout. There's usually a long line, but it's well worth the wait.
34. Good Food And Good Views – Kennebec Tavern
The Kennebec Tavern is a more traditional restaurant but offers excellent seafood and food in general if you're not a seafood person. It's located right on the water with a great view of the Kennebec River. You can ooo and ahhh as boats and ships of all sizes cruise down the Kennebec while you eat.
35. Visit Bar Harbor
Bar Habor is the largest town located within Mount Desert Island (MDI). This coastal town and its people are tranquil, charming, and easy-going. Bar Harbor offers quaint shops, art galleries, and restaurants.
There is also a lot to do in the area, like explore Acadia National Park where you can go boating, climbing, hiking, sightseeing, kayaking, fishing, bird watching, wildlife watching, biking, and a lot more.
36. Visit Acadia National Park
Acadia National Park is located within Mount Desert Island, near Bar Harbor. This National Park is one of the most famous parks in Maine because it protects one of the most picturesque parts of the northeastern coastline. There are a lot of things to do in Acadia such as; boating, climbing, hiking, sightseeing, kayaking, fishing, bird watching, wildlife watching, biking, and a lot more.
37. Drive Down Route 1
Route 1 runs down Maine's coastline and there are spectacular views along the way.
38. Downtown Old Orchard Beach
Downtown Old Orchard Beach (OOB) is one of the more famous beach towns in Maine, and for good reason. Surrounding the beach there are carnival rides and games, cotton candy, fried dough, ice cream…etc. There is also nightlife along the beach, The Brunswick is an ocean-front bar and restaurant that often has late-night live music. Just down the street, you can head to The Pier where you'll find more daytime and nightlife activities.
39. Spend The Day On Sebago Lake
Sebago Lake is the second largest lake in Maine and you can find a lot of things to at the Lake. For example, there are beaches located on the lake where you can park your boat, swim, grill…etc. There is an opportunity for fishing as well, the lake is stocked with fish and contains a variety of fish.
40. Visit Baxter State Park
This is a very well-known state park in Maine largely due to it including Mt. Katahdin, Maine's largest mountain. Baxter State Park contains 209,644-acres, and there are a lot of things to do within that acreage. For example, you can hike, camp, and explore. By visiting Baxter State Park's website you can check out things to do and design your trip accordingly.
41. Maine Lobster Festival
The Maine Lobster Festival is held in Rockland, Maine for five consecutive days every year. During the festival, you can expect fresh local lobster dinners, lobster crate racing, a parade, entertainers, cooking contests, Maine craftsmen, and Maine artists. There is something to do here for people of all ages.
42. Go Sailing – Portland Schooner Co.
Going on a 2-hour sailboat cruise is one of the most unique things to do in Maine. The Portland Schooner Co offers both public and private charters and it's a great way to view the beauty of the rugged coastline, lighthouses, seals, and seabirds.
43. Go Remote Pond Hopping and Find

Useable

Boats
Maine has a lot of remote ponds, for this reason, there are often maintained hiking trails to get to ponds. In certain areas, regular people or sometimes the state of Maine has left boats or canoes at these remote ponds. Nobody in their right mind is going to be carrying a boat or canoe in and out of these remote areas, so they just leave them. You're able to use these canoes, just make sure to put them back where you found them. Because these ponds are remote they're also often very good fishing.
It would be pretty simple to plan a trip, just call the state of Maine and ask them where you could go pond-hopping. Registered Maine guides would also be a good point of contact to plan your trip.
44. Spend The Day Traveling To Art Museums 
There are 9 noteworthy art museums in Maine. They are:
Abbe Museum

Bates College Museum of Art

Bowdoin College Museum of Art

Colby College Museum of Art

Farnsworth Art Museum

Monhegan Museum of Art & History

Ogunquit Museum of American Art

Portland Museum of Art

Zillman Art Museum
Collectively, these museums form The Maine Art Museum Trail which is a great resource for planning your trips to these museums. They even have a map showing the location of each museum.
45. Downtown Kennebunkport
Kennebunkport is another beautiful coastal Maine town with many things to do. For example, it can be fun to walk and visit the gift shops, art galleries, restaurants in downtown Kennebunk. You can also visit Gooch's Beach, visit the seashore trolly museum, take a trolly tour, take a sailboat, go whale watching, walk Parson's Way Trail coastline trail, visit Saint Ann's Church, and much more!
46. Camden Hills State Park
Campden Hills State Park is 5,710-acres for available public use. There are plenty of things to do within the park, you can find opportunities to bike, camp, picnic, winter and summer camping, cross-country skiing, hiking, and snowshoeing. Mt. Battle is a well-known hike with a great panoramic view of the surrounding hills and lakes once you get to the top.
47. Island Hopping In Casco Bay
Casco Bay has a lot of unique Islands, you can find ferries that will bring you to many of these islands. Casco Bay Lines is a great option because they have many ferries coming and going so you're not stuck on an island very long when you're ready to head to the next one.
48. Gulf Hagas –

The Grand Canyon of Maine
Gulf Hagas was dubbed the Grand Canyon of Maine because of its 400-foot deep gorge with waterfalls and swimming holes to keep things interesting. You can use the Maine Trail Finder website to plan your trip. Gulf Hagas is located in the heart of moose country, so keep your head up and you might see one!
49. Explore Mount Desert Island
Mount Desert Island (MDI) is a well-known tourist attraction, and for good reason. MDI contains both Bar Harbor and Acadia National Park which both get a lot of attention in the media. That said, exploring the rest of the Island where there are fewer tourists can be fun too. There are stores, restaurants, scenic views, lighthouses…etc to be explored for many hours.
50. Visit The Maine Maritime Museum In The City Of Ships
The Maine Maritime Museum is open every day and is located on a historic shipyard located in Bath, Maine (also known as the City of Ships). The museum offers exhibit galleries, lighthouses cruises, and education programs. You'll learn about the history of Maine shipbuilding.
51. Grafton Notch State Park
Route 26 takes you through western Maine where you'll find many state parks and public lands making it easy to find great places to hike. Grafton Notch State Park is one of them. The area is steep and mountainous but offers really great views.
52. Clam Catch & Cook
In Maine, you're able to purchase passes to go clamming. Individual towns regulate clamming licenses, so just call the town you're planning to clam in to get more information and how to purchase a clamming day pass but they're usually very affordable. Then, cook an amazing meal with fresh Maine clams. Buttery garlic steamed clams are usually a hit.
53. Yarmouth Clam Festival
There are a lot of things to do at the Yarmouth Calm Festival. Activities include a pie-eating contest, bike races, fireworks, car shows, clam contests,  parade, arts & crafts, a carnival, music, kids' activities, and a lot more!
54. Go Golfing on an Island
The Mt. Kineo Golf Course is on an island located on Moosehead Lake. You have to take a boat or ferry to get to the island but you'll have some good views while you play golf. There's also a store to get ice cream which is also a bonus. While you're on the island, you can also hike Mt. Kineo and climb the fire tower which overlooks Moosehead Lake.
55. Bowling & Rooftop Bar
Bayside Bowl is a unique place to bowl. Not only is bowling a great time, but they also have a rooftop bar to hang out at after you're done bowling. There's also regular seating on the roof and you can order food and drinks.
56. Explore On A Jetski
If you're looking for a little more action to mix into the slower-paced educational tours, then rent a jet ski and explore Maine at your own speed. There are watersport rentals along the coast of Maine.
57. Moosehead Lake Steamboat Cruise
With Katahdin Cruises You can tour Moosehead Lake on a 1914 steamboat that was built in Bath, Maine at Bath Iron Works. There's a lot of history with this boat, and during the cruise, you will learn all about it. You can buy food and drinks or bring your own. You'll also get access to the Moosehead Marine Museum with the purchase of your ticket.
58. Seadogs Brewing Co. In Topsham
The Seadog Brewing Co. restaurant in Topsham is unique. It's in a renovated mill building on the Androscoggin River. The restaurant has a pleasant rustic vibe and offers deck seating. The deck is positioned high, with a great view of the Androscoggin. You'll often see striper fishermen and birds below down along the water.
59. Scarborough Marsh Audubon Center Canoe Rental
The Scarborough Marsh is a great place to canoe because there are a lot of channel networks that make for an interesting paddling. You'll see a lot of wildlife too. For example, geese, ducks, wading birds, fish… and a lot more species can be found in the unique salt marsh habitat. I'd recommend binoculars if you have them.
60. Learn To Water Ski
If your trip to Maine already includes a boat, why not rent some water skis? If you don't plan on renting a boat you can take lessons from experienced instructors to really speed up your learning curve.
61. Bug Light Park
Bug Light Park is located in South Portland, Maine. The attraction to this park is the Bug Light Lighthouse. It's a small lighthouse, but a historical lighthouse with good views of the harbor.
Things To Do In Maine In The Fall
62. Apple Picking & Feed Barn Animals
Apple picking is a fall favorite in Maine. There are some orchards that have more opportunities than others. For example, one of my favorites is Orchard Ridge Farm because you can; feed farm animals, pick your own apples, make a fire in a fire ring, and visit the market where you can buy fresh apple cider and other homemade tasty treats.
63. Maine Leaf Peeping
Maine has great opportunities for leaf-peeping because of its relatively undeveloped landscape. If you really want to see some amazing leaf colors you can drive just outside of the more developed cities and climb a mountain or drive to scenic outlooks. You'll see some pretty great foliage from these areas.
64. Damariscotta Pumpkin Fest
If you're looking for unique things to do in Maine, look no further. At the Damariscotta Pumpkinfest, there is pumpkin boat racing (hollowed-out 400-700 lbs pumpkins), pumpkin derby, pumpkin dessert contests, pie-eating contests, 180-foot giant pumpkin drop by crane, giant pumpkin parade, pumpkin catapulting, and more!
65. Visit Swan Island – A Maine Abandoned Ghost Town
Swan Island is located just off the shore of Richmond, Maine. The only way to get to the island is by boat, canoe, or kayak. This island was abandoned in the 1940s because of the pollution to the river causing businesses to shut down thus people needed to relocate to find work. Since then it's been purchased by the state of Maine and now offers island activities. However, it has not been recolonized so you get a clear picture of what a ghost town looks like.
Things To Do In Maine In The Winter
66. Apple Cinemas Saco IMAX
The Apple Cinemas IMAX in Saco is a fun thing to do in Maine in the winter, when weather conditions aren't optimal to be outside, or at night. Every movie is a much better experience in the IMAX!
67. The Rink At Thompson's Point
Go ice skating at the Thompson's Point ice rink, not only do they have 10,000 sq ft of ice to skate on, but they also have an on-site food vendor where you can get food, treats, alcohol, and warm beverages. Additionally, they offer student nights and family nights.
68. Go Smelt Fishing
Smelt fishing is a blast because when the smelts are biting you can catch a lot of fish which makes for an exciting time. You can rent cabins for a tide, which is 6 hours. When you're done you can have a wild smelt feast. Wild smelts are very healthy fish to eat, a favorite smelt recipe for many is fried wild smelts.
69. Go Ice Fishing
If you're looking to catch bigger fish than smelts, you might want to try ice fishing. Ice fishing is usually not as action-packed as smelt fishing but the fish are bigger, so when you do catch a fish it's a lot more exciting. Instead of buying all the gear for ice fishing, I would suggest hiring a Maine guide who will provide everything you need and show you the ropes.
70. Snowshoe On Maine's Public Lands
Maine has a lot of public lands which means there is a lot of opportunity for snowshoeing. Basically, all you need to do is look up any public lands near you, grab some snowshoes, and start snowshoeing.
71. Go Snowmobiling
You can find some great opportunities for snowmobiling in Maine in the winter. You can go on guided or self-guided snowmobile tours. Maine trails are known for being easy to navigate. If you go by yourself there are some great resources to find trails. You can start planning your own trip here.
72. Learn To Ski or Snowboard
Maine ski mountains are great for all experience levels. Lost Valley is a great mountain for beginners because it's not a very big mountain so it doesn't look as intimidating as the bigger mountains.
Sunday River is a great next step up from Lost Valley because there are more trails and trails are longer so you're able to challenge your ability a little more.
Sugarloaf Mountain is where the most experienced Mainer's like to ski because it is the biggest ski mountain in Maine. There are trails of all difficulties making it good for skiers of all levels, however, it may seem more intimidating to new skiers.
73. Catch a Maine Mariners Game
If you like hockey, Maine Mariners hockey games are a fun time. The Mariners are an AA hockey league and watching games is one of the more fun things to do in Maine with kids and without breaking the bank.
74. Play Hockey On Public Ice Rinks
If you're like me you'd rather play than watch hockey. Luckily, there are areas open to the public where you can play pickup hockey for free or for a small price. Hockey is also a great way to learn to skate because you have a stick to keep you balanced.
75. Go Identify Animal Tracks In The Snow
For those into wildlife and the outdoors identifying Maine animal tracks in the snow can be a great time with good snow conditions. You can also pair this idea with snowshoeing, hiking, cross-country skiing… etc to tackle two activities at one time.
76. Escape Room Games
Escape rooms are a fun thing to do in the winter because they're a fun indoor activity when it's cold outside. If you've never been to an escape room, basically it's a 60-minute real-life immersive adventure game where you solve puzzles, uncover clues, and crack codes to progress through the game. One of the most popular escape rooms in Maine is Maine Escape Games.
77. Ax-Throwing
Ax-throwing is another fun thing to do in Maine that can be done at all times of the year. Basically, there is a big wooden bullseye and you try to get an ax to stick in the bullseye. There are different types of axes to keep things interesting and there is a bar where you get drinks, snacks, and pizza.
78. Maine Casinos
If you enjoy gambling, there are two options in Maine; the southern Maine Oxford Casino Hotel and more northern Maine Hollywood Casino Bangor.
Things To Do In Maine With Kids
79. Back Cove Trail
The Back Cove Trail can be a fun thing to do in Maine with kids. This trail is circular and runs along the outside edge of Back Cove. This trail is used by bikers, runners, dog walkers, and scenery observers. Here is all the information you need to know about the Back Cove Trail.
80. Wild Maine Puffin Watching
Puffin watching is a fun thing to do in Maine with Kids. To go Puffin watching you will need to sign up for a puffin watching cruise. If you're looking for more information here is a link to the Puffin Cruises in Maine. Not only will you see puffins, but you'll also see many other seabirds as well.
81. Go Striper Fishing On The Coast
Striper fishing is a lot of fun and the smaller schoolies are easy to catch. This makes it a fun thing to do in Maine with kids. Additionally, you can hire a guide who will have all of the striper fishing gear ready to go. It will also greatly increase your chances of catching larger fish and more fish. Maine Striper Adventures is a highly recommended striper fishing company out of Bath, Maine. 
82. Go Seal Watching
If you're looking to see some seals you can go on seal-watching tours, you'll often see some other great ocean wildlife while you're out there. Capt'n Fish Cruises has some great seal-watching opportunities. This seal cruise is perfect for the entire family.
83. Go Camping In A Tent
Camping in tents is a fun thing to do in Maine for kids because it's an adventure. There are plenty of places in Maine where you can pop up a tent or two and have a great time in the outdoors. If you're looking to stay in a campground Bayley's Camping Resort is a great place to stay. If you're looking for more privacy and wilderness you can plan a trip on Maine public lands that allow camping.
84. Visit The Maine Wildlife Park
The Maine Wildlife Park is a fun thing to do in Maine with kids because you are guaranteed to see animals that would otherwise take a lot of hard work to see in the wild. This is much more entertaining for both kids and adults. The Park has over 30 species of Maine wildlife that cannot be returned to the wild for varying reasons. Some of these include; deer, bear, moose, lynx, owls…etc.
85. L.L. Bean Outdoor Discovery Program (ODS)
The L.L. Bean ODS Program is a fun thing to do in Maine with kids because the kids are able to learn new outdoor skills taught by professionals and for a reasonable price. You can pretty much learn to do any outdoor activity in the ODS school but the classes are seasonal. For example, if you want to learn to snowshoe you need to wait until winter.
86. Best In The Country Disc Golfing
It has been said that Maine has the best disc golfing opportunities in the country, so there is no reason not to take advantage of that. There are a lot of high-quality disc golf courses in Maine with a large concentration of them in the Lewiston/Auburn area. Disc golf is a fun thing to do in Maine with kids because it's competitive and a reason to get some exercise.
87. Children's Museum & Theatre of Maine
This is a museum designed for kids there are a lot of things to play on, play with, and see. With all of the different activities, it will keep kids engaged for a long time. This museum is brand new in 2021. There is a great YouTube video that shows a lot of the activities.
88. Maine Bass Fishing
Bass fishing is another fun thing to do in Maine with kids. Many of the lakes and ponds have bass in them and they are pretty easy to catch. Maine has some of the under-the-radar bass fishing in the country. Three of Maine's lakes were ranked in the top 100 nationwide. These lakes were Cobbosseecontee Lake, Sebago Lake, and Kezar Lake in Lovell.
89. Funtown Splashtown USA
If you're up for great amusement park rides Funtown Splashtown is a fun way to spend a day in the summer in Maine, especially for kids. You can find Funtown Splashtown in Saco, Maine.
Unique Things To Do In Maine
90. Visit The North Maine Woods
The North Maine Woods is a unique thing to do in Maine because it's a 3.5 million-acre area that is used for commercial forest land. The commercial logging companies have partnered with the state (North Maine Woods) to keep these millions of acres regulated and open to the public for a small fee. There is abundant fish and wildlife in the North Maine Woods and is a fun place to camp in and explore. Everything you need to know to plan your trip to the North Maine Woods can be found here.
91. Eartha: The World's Largest Rotating Globe
It's hard to miss Eartha when you're driving through Yarmouth, Maine on Highway 295. This is the biggest globe in the world and was created at scale, it is 1:1,000,000 the size of the actual earth. Eartha is located inside Garmin Headquarters, which was previously DeLorme's Headquarters until 2016 when Garmin bought them. You can go into the lobby and look at Eartha during hours of operation.
92. Shoot L.L. Bean 5-Stand
L.L. Bean offers many outdoor activities throughout the year. 5-Stand is one fun and unique thing to do in Maine. Basically, the goal is to shoot clay targets that are launched by clay target throwers at 5 different locations or "stands". You have 25 opportunities to shoot clay targets, so you're trying to get as close to 25 as possible. If you're new to shooting clay targets with a shotgun, L.L. Bean also offers lessons, which is another fun thing to do.
93. Go Whitewater Rafting
Maine has the best whitewater rafting in the northeast. The Kennebec River, the Dead River, and the Penobscot River are some well-known whitewater rafting rivers in Maine. There are rafting opportunities for people of all ages, whether you're just starting or are experienced. 
94. L.L. Bean Archery Lessons & Digital Simulator Range
You can sign up for archery lessons at L.L. Bean and an instructor will take measurements and get you fitted to a bow type of your choice. Then will proceed to teach you how to get started shooting accurately and safely. L.L. Bean even has an indoor archery range which includes a digital archery range. The digital archery range is a fun thing to do because you can load different types of hunts or targets and shoot a screen that will record where you hit. It is very similar to an indoor golf simulator.
95. Hire A Registered Maine Guide
For just about any outdoor activity, you can think of there is a Maine guide. If you're looking to explore a new activity but aren't sure about the regulations, gear, or where to go, a registered Maine guide can help you hit the ground running. Even if you don't want to be fully guided they can help you get started.
96. See Stephen King's House
If you're looking to see famous writer Stephen King's house you can find it in Bangor, Maine. The famed horror novelist owns a Victorian mansion with wrought-iron bats and spiders on the gate. Unfortunately, you probably won't see King at this house because he spends most of his time elsewhere.
97. Find The B52 Crash Site
If you're near Moosehead Lake, you can do a short hike into the wilderness and can find a 1963 B-52C plane crash site. The wreckage disturbed several acres and is a fun and unique thing to do in Maine. The crash site is located here on Elephant Mountain.
Things To Do In Maine For Couples
98. Maine Horseback Riding
Whether you've never been horseback riding or you're experienced but looking for guided horseback trips, you can find horse farms in Maine that offer all the above. Carousel Horse Farm offers sunset, beach, private, and beginner horseback rides.
99. Grab Coffee In The Old Port
Visiting the Old Port is a fun thing to do in Maine for couples. There are a lot of cafés in close proximity so there's no lack of choice. Once you get your coffee you can walk around the Old Port and visit the many small shops. You're also a short walk from the Ocean.
100. Grab A Drink In The Old Port
Another thing to do in Maine for couples is to get a drink in the Old Port. There are a ton of bars in a small area to choose from, they're so close that bar hopping is easy. There are also many great restaurants in the area, the Old Port has some of the best nightlife Maine has to offer. The Bar of Chocolate is a favorite.
101. Bangor Waterfront Concerts
Famous singers and performers come to the Bangor Waterfront which is located along the Penobscot River. You can check out their upcoming events by visiting the Bangor Waterfront website. This is one of the best things to do in Maine for couples who like live music.
102. Thompson's Point Live Music & Drinks
Not only does Thompson's Point have ice skating, drinks, and food in the winter; they also have live music, food, and drinks in the summer. If you're looking for fun things to do in Maine for couples, Thompson's Point usually has you covered.
103. Drive To Picturesque Overlooks
Some of my favorite places that you can drive to that have incredible views in Maine include; Evan's Notch, Height of Land Overlook, Attean Overlook, and Mount Katahdin Scenic Overlook.
104. Go Hiking
Maine has a lot of public lands for hiking and they're easy to find. By using an online map you can easily plan which hike would be best for you. Make sure you bring the right gear for hiking so you can focus on having a good time while you're in the woods.
105. Downtown Freeport & L.L. Bean
There are a lot of things to do in downtown Freeport like visiting the many stores that are within walking distance. L.L. Bean is one of the biggest attractions, and you can take a photo with the giant L.L. Bean Boot. There are other interesting stores, restaurants, ice cream shops, coffee shops, and gift shops to check out in the immediate area. Additionally, L.L. Bean also put on events, so that might be something to check out too before you go.
Conclusion
Hopefully, you've found this list of things to do in Maine helpful and actionable. Do you see anything that should be on the list, that isn't? Let me know in the comments below.
Find Me On: