In this post, you'll find unique hunting gifts for hunters who already have everything. It can be hard to shop for someone who seems to already have everything or can just buy anything they want for themselves.
The best unique hunting gifts will have funny, thoughtful, personalized, or practical qualities. This post focuses on these qualities so you can easily find a gift for those hard-to-shop-for hunters.
This post contains Amazon and other affiliate links, which means I'll receive a commission if you purchase through my link, at no extra cost to you. Of course, you are not obligated to use my links, but it does help fund these posts in hopes of bringing more value to you!
Unique Personalized

 

Hunting Gifts
Personalized gifts are great gifts for hunters because when you personalize a gift they become more thoughtful and unique.
Mount Someone's Antlers For Them
An antler mounting kit is a great gift on its own. However, you can take it one step further and mount the antlers yourself for an even more thoughtful and unique hunting gift.
Unique and Memorable Hunting Photos
Memorable hunting pictures alone make great personalized and unique hunting gifts. A wooden picture frame gives a photo an outdoorsy feel making it a great choice for hunting photos. Just print them out at your nearest printing kiosk and put them in some picture frames.
Unique Wood Printed Hunting Photograph Gift
You can take it a step further and get one of your favorite photos printed on a slab of wood. The combination of a personalized photo on a unique slab of wood picture frame makes an excellent unique gift for hunters that seem to have everything.
Unique Hunting Photographs On Wood Pallets
If you want to step it up a notch yet again, you can get one of your favorite photos printed on a much larger piece of wood – a pallet. These pallet pictures are personalized because of the photo and unique because a print on a large pallet is an uncommon gift. If you have room for a larger photo like this, it makes a very unique hunting gift.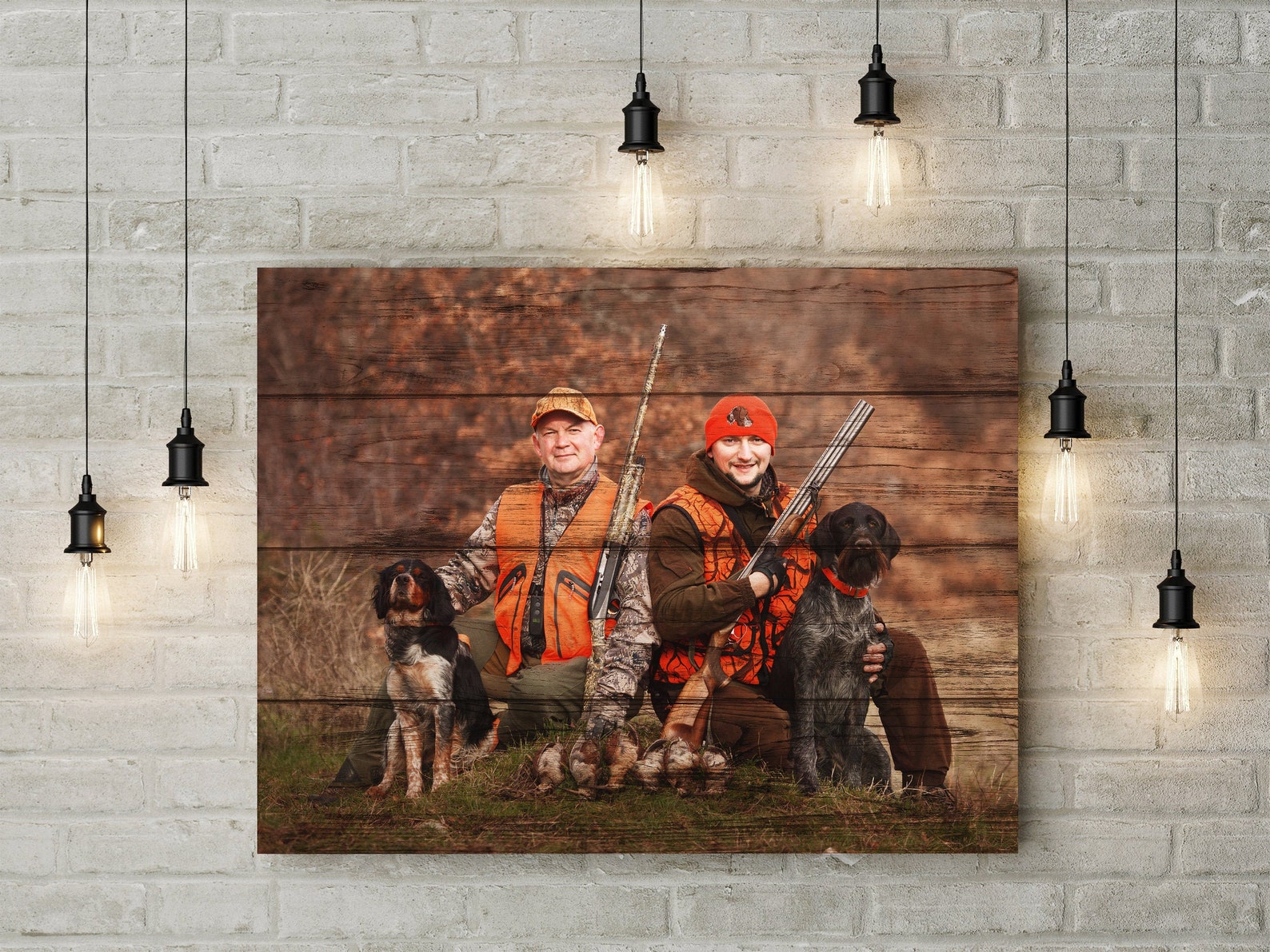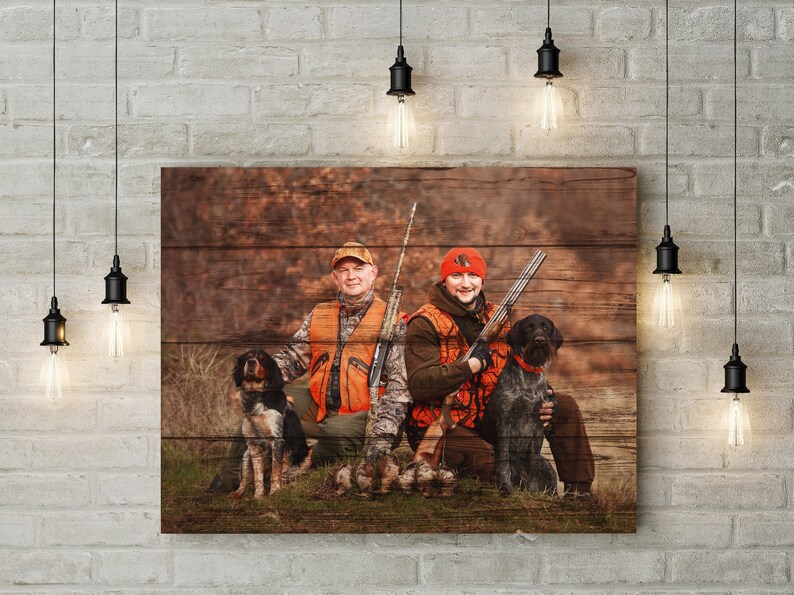 Personalized Laser Engraved Yeti Tumbler
Yeti Ramblers are already great standalone gifts because they are stainless steel and vacuum insulated cups that keep your drink at the desired temperature (hot or cold) for a very long time. This is nice to have during hunting trips that require a lot of driving time. Adding a personalized engraving takes this gift up another notch, making it a unique hunting gift for hunters that seem to have everything.
Unique Engraved Hunting Knife
The knife is the quintessential tool for hunters, an engraved knife is taking a knife gift one step further. This is a unique hunting gift because it's more personalized to the individual than just a regular hunting knife.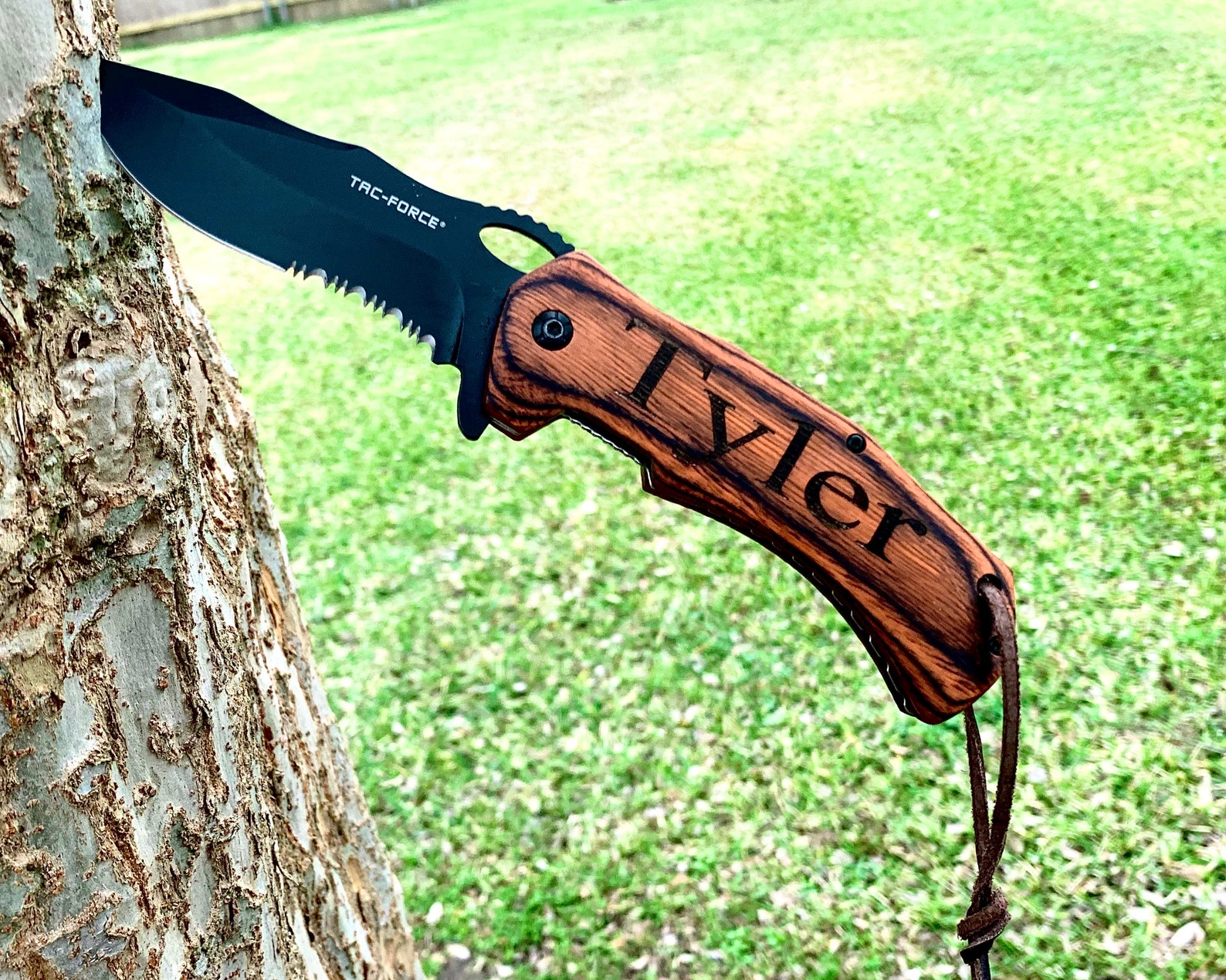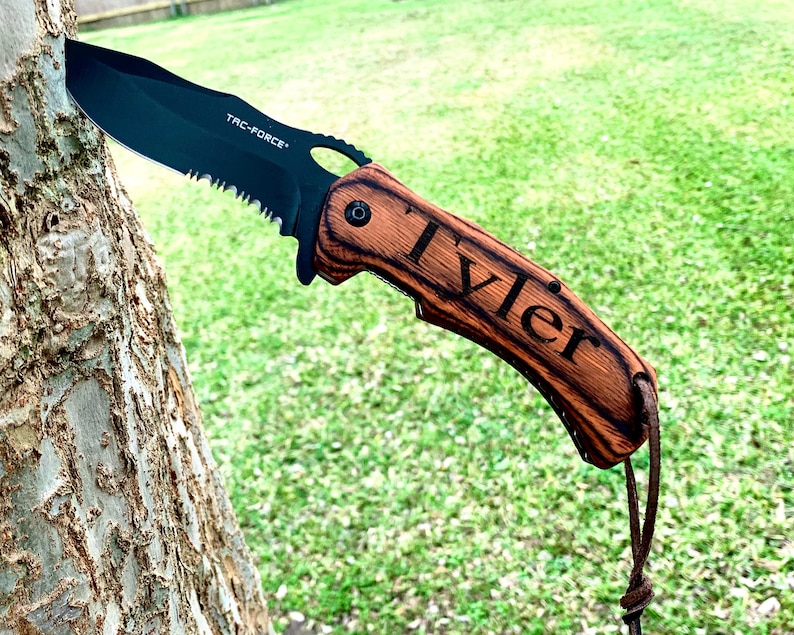 Unique Engraved Leather Hunting Wallet
These wallets are unique hunting gifts because they are highly customizable which gives them a thoughtful touch. You can add custom logos, photos, words with your handwriting…and more.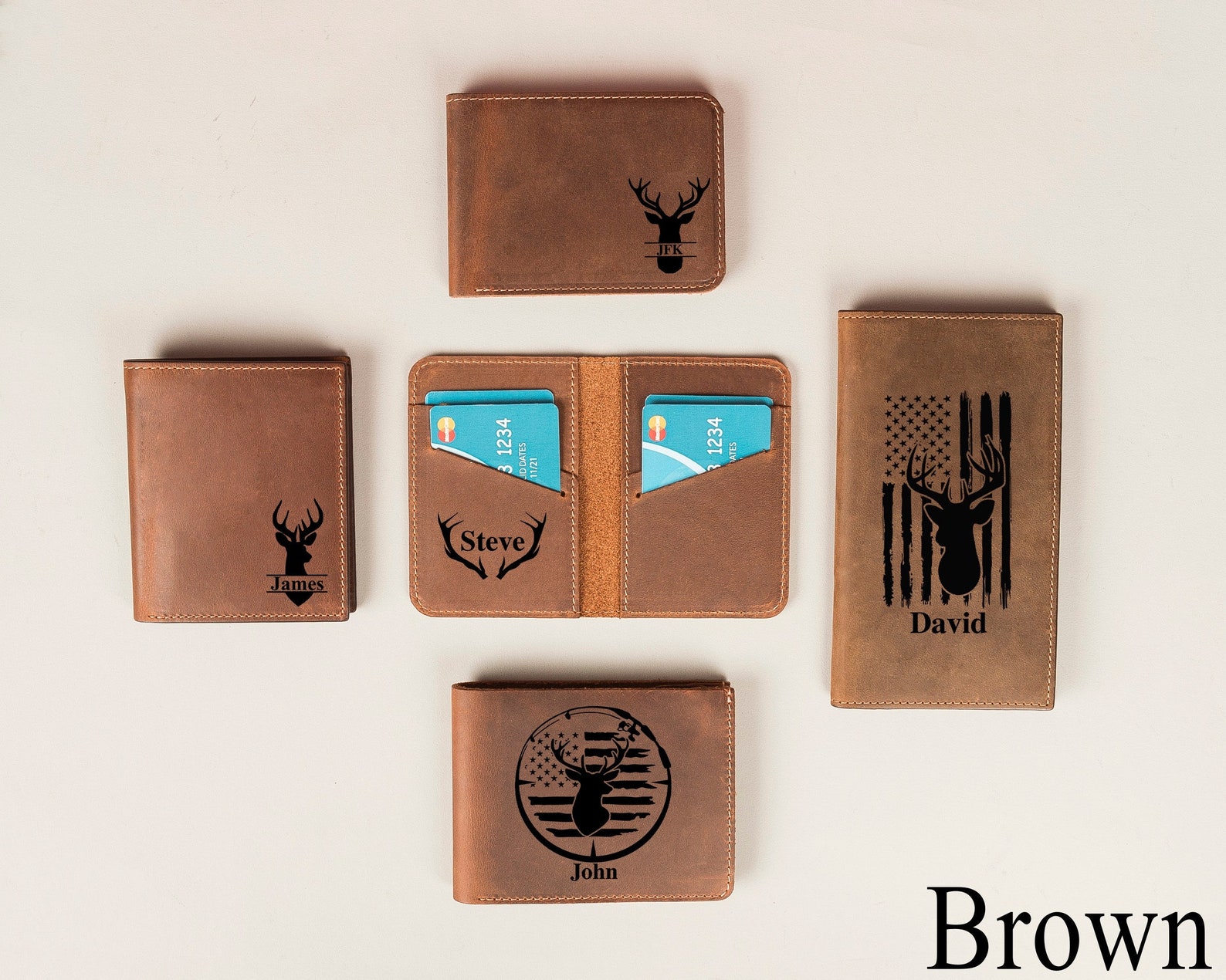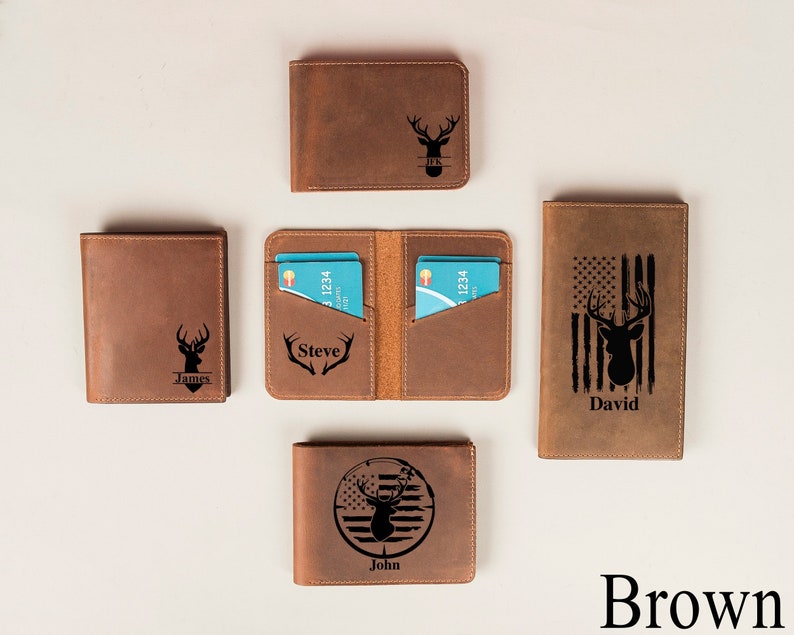 Funny Unique Hunting Gifts
Funny hunting gifts are great for hunters who have everything because funny gifts are thoughtful and are more personal, making them unique and priceless.
Unique and Funny

Donald Trump Hunting

Coffee Mug
This coffee mug is bound to put a smile on a hunter's face because the text on the mug is written just like how a Donald Trump would give a pep talk to a hunter.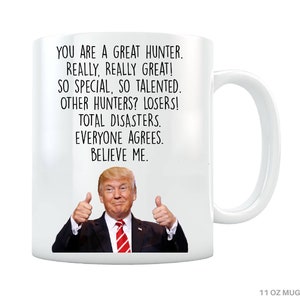 Funny

 Hunting

Coffee Mug
Another coffee mug guaranteed to put a smile on a hunter's face. The mug says it all:
Funny Deer Poop Necklace
The deer poop necklace – 'cause you ain't killed crap all season' (consider going vegan) is one of the funniest gag gifts for hunters because not only are you getting them deer poop as a present, but you're making fun of them at the same time.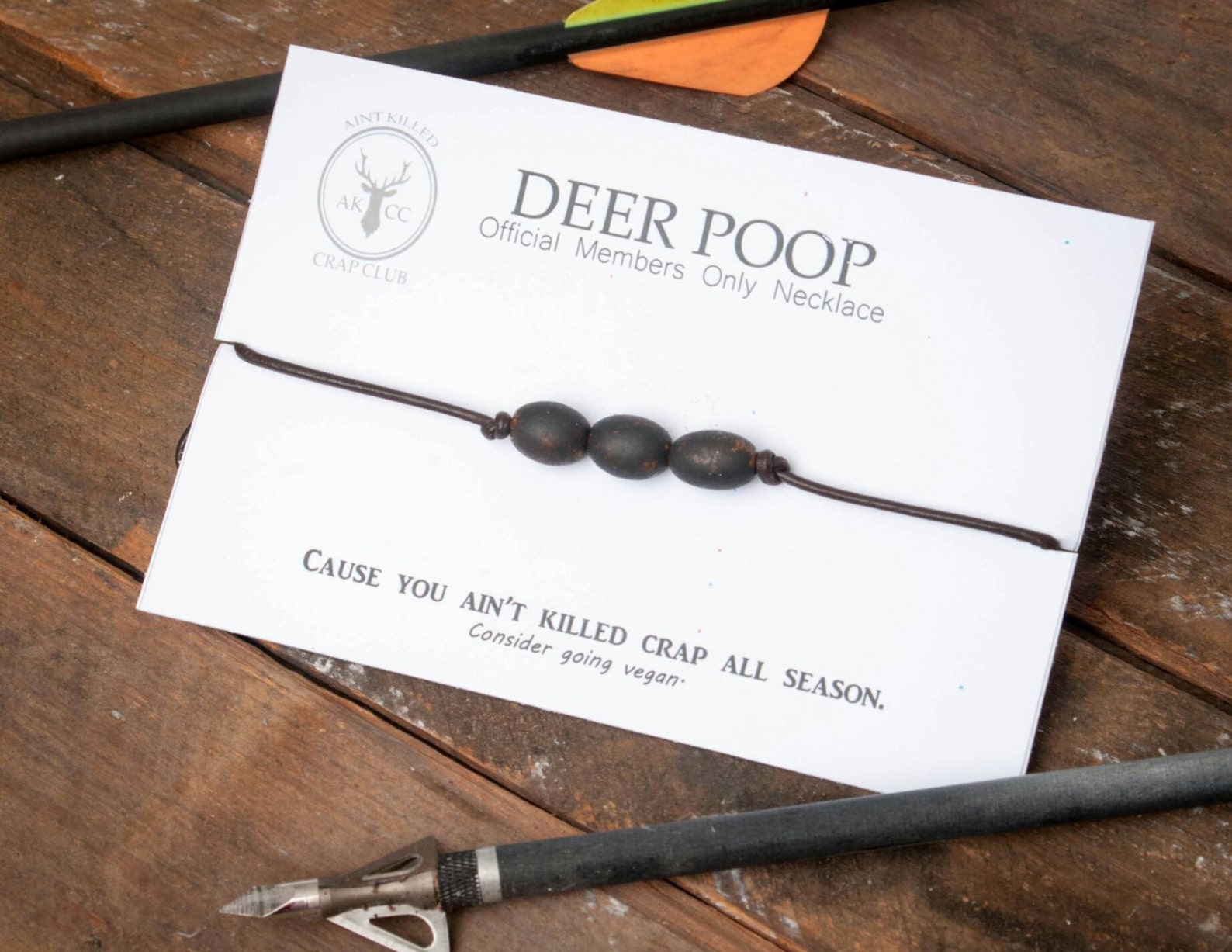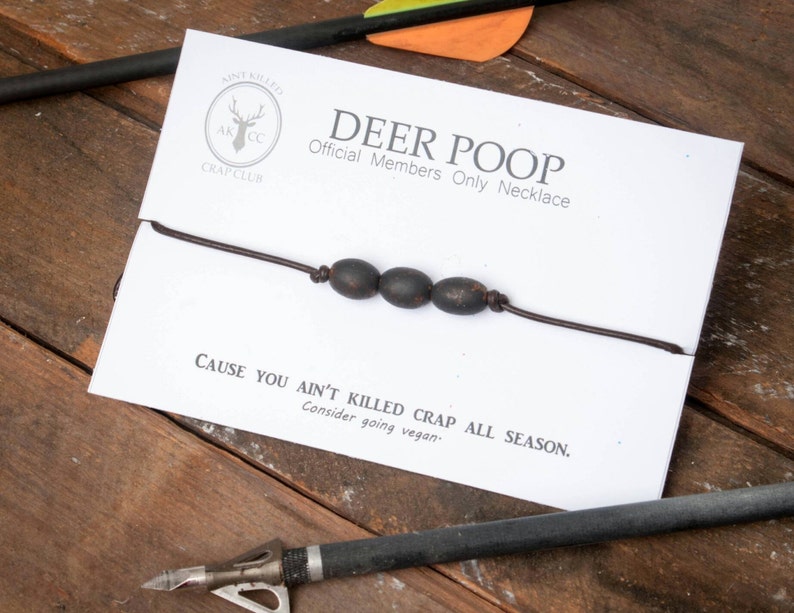 Funny Baiting Deer Sign For Hunters
This is a tin sign that is a perfect funny gift for hunters looking for additions to their man cave. It's guaranteed to put a smile on a hunter's face. The sign says it all:
Practical

and

Unique

Hunting Gifts
Knife With Replaceable Blades
The Havalon knife is a unique and practical hunting gift because the blades are replaceable and surgically sharp. Re-sharpening a conventional knife is time-consuming and inconvenient, with the Havalon you can easily replace the blade at any point during the field-dressing process.
Additionally, you can get different blades. There are regular blades, gut hooks, and saw blades for versatility making this knife more practical than other knives.
The Meateater Fish and Game Cookbook
This cookbook is a unique and practical gift for hunters that seem to have everything because you can continuously learn new recipes and improve wild-game cooking skills.
Can Never-Have-Enough-Of Gifts For Hunters
"Never-Have-Enough-Of" gifts make excellent gifts for hunters that seem to have everything. These gifts are those that get worn out over time and need to be replaced. Thus, you are able to replace these items every so often as gifts.
SpyPoint Link Micro Cellular Camera
The great thing about trail cameras is that hunters can never have enough. A hunter can always use more in their hunting arsenal.
This SpyPoint game camera is unique in that it can send photos and videos via text message or email so that the hunter does not have to physically go to the camera to pull the SD card. This will save time and effort, which will be greatly appreciated.
Browning Trail Camera
Tail cameras make some of the best hunting gifts for those who have everything because hunters can never have enough. They are incredibly helpful tools for scouting because they let hunters know what animals are in the area. Increasing the number of cameras means better odds of finding and learning about the animals in the area, leading to more success.
3D Buck Target For Archery
Another great gift for hunters that seem to have everything is archery targets. You can never have enough targets because they wear out over time. Additionally, with multiple targets, you can set them up at different ranges which is convenient and more fun.
This is a great target for bowhunters because it's nearly life-size and helps shooters visualize the moment of truth, as well as the location of the vitals.
3D Buck Target For Archery Replacement Core
One of the best aspects of the GlenDel buck target above is the replaceable core. The replaceable core is key because it enables the target to last so much longer. A great future unique gift could be this replaceable core.
Darn Tough Merino Wool Hunting Socks
Darn Tough socks are unique hunting gifts because of their famous guarantee – "if these socks wear, tear, or develop holes, Darn Tough will replace them no questions asked. No strings. No conditions." Every outdoorsman needs quality wool socks.
On top of their guarantee, the socks are a strong merino wool blend and are soft, comfortable, and breathable. Wool is moisture-wicking and anti-bacterial keeping feet warm when wet and socks from stinking after use.
Conclusion
Now that you've read through this post I hope you've found some unique hunting gifts or at least helped you brainstorm new ideas of your own. What other unique gifts for hunters do you think should be added? Let me know in the comments below.
More Hunting Gift Idea Articles:
Find Me On: