If you're on the hunt for the best fanny packs for deer hunting, this post has you covered with reviews of the top 3 options. Unfortunately, the market lacks quality choices tailored for hunters, but the three featured here are exceptional.
In this article, I'll provide a brief summary of the pros and cons of each fanny pack, helping you make an informed choice based on your personal preferences. For more detailed information on any specific fanny pack, you can find my full reviews linked within the text.
I have firsthand experience with the Badlands Monster and the Sitka Toolbelt. Additionally, I own an older discontinued Fieldline fleece fanny pack that's quite similar to the fleece pack I recommend in this post, which is why I endorse it. My extensive testing and use of various fanny packs for deer hunting led me to conclude that these three are the best options available.
This post includes Amazon and other affiliate links, allowing me to earn a commission when you buy through them, without any additional cost to you. Using these links helps support the creation of valuable content for you.
Badlands Monster Hunting Fanny Pack
The Badlands Monster is one of the best fanny packs for deer hunting for many reasons. The first is that it is water-resistant, the material that the pack is made of is highly resistant to water (C6 DWR) to the point where you need a really good soaking for it to start seeping through. It also has extremely strong and durable stitching. And to top things off it has an unconditional lifetime warranty, so if you're unsatisfied in any way you can just return it. It's big but comfortable and holds a lot of gear. The one downside is that the fabric although isn't too noisy, is noisy. See my Badlands Monster Hands-on Review for more detailed information.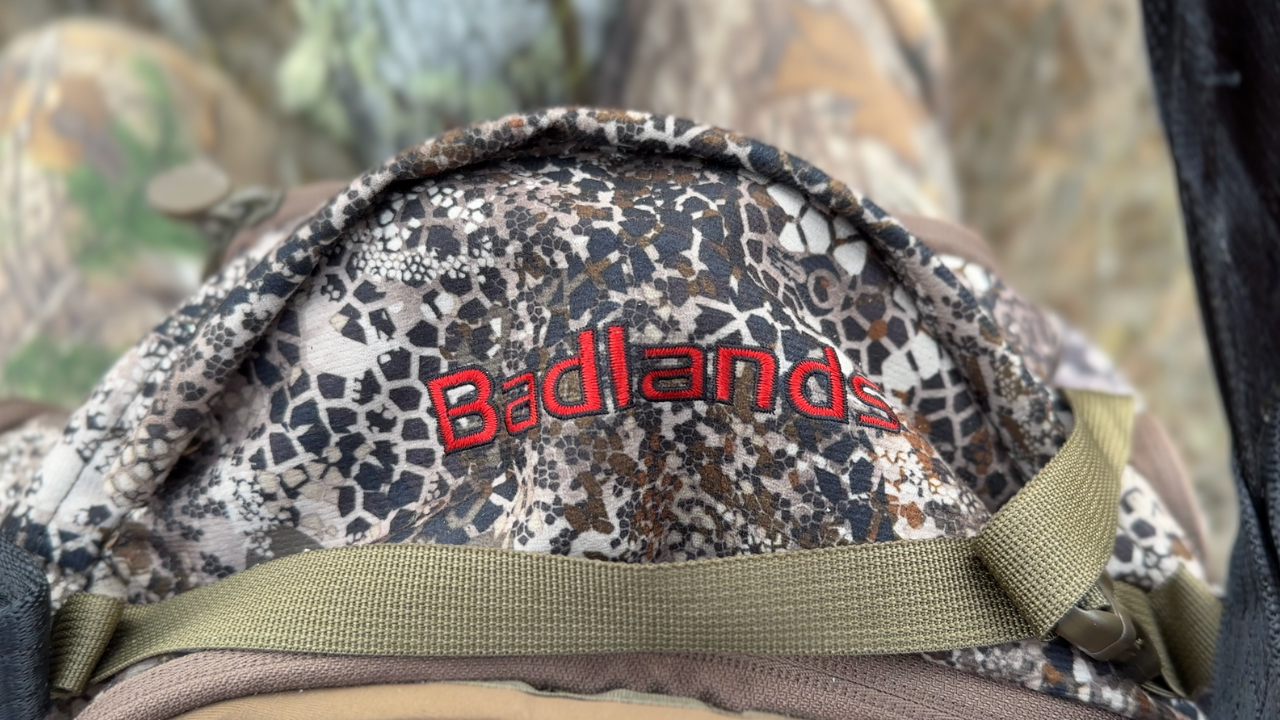 Fleece Deer Hunting Fanny Pack
The eBay store known as 'House of Whispering Firs,' or the eBay seller 'Muddylas' (formerly Kathy Kelly Designs), offers fleece fanny packs tailored for hunters. These fanny packs excel in providing stealthiness and waterproofing, making them ideal for hunters who value silence and protection from the elements. Manufactured in the USA, these fanny packs are synonymous with quality, equipped with exterior 'D' rings, interior pockets, and zippered pouches. You can enhance your pack with optional features such as a waterproof lining and padded hip belts.
Compact and lightweight, these fanny packs are a practical choice for hunters who carry minimal gear and prefer an alternative to bulkier backpacks. If you require more storage, 'House of Whispering Firs' and 'Muddylas' also offer a fleece backpack. Explore these functional hunting gear options at your convenience."
Sitka Toolbelt Deer Hunting Fanny Pack
The Sitka toolbelt is probably the most well-thought-out fanny pack for deer hunters. It is built with the deer hunter in mind and has specific pockets for deer hunting tools. This toolbelt is excellent for wearing in the front or in the back and offers a lot of room for storage while also being sleek. Inside the large pocket, you'll find smaller pockets where you can place your gear in a more organized way. It offers the perfect amount of storage for deer hunting essentials.
Summary
If you're in search of the best fanny packs for deer hunting, this post has highlighted three outstanding options to consider. While the market may not offer a wide array of choices, these three fanny packs stand out as excellent choices, with each catering to different preferences and needs.
The Badlands Monster Hunting Fanny Pack earns praise for its water-resistant properties, durable stitching, and the added benefit of an unconditional lifetime warranty. It's spacious and comfortable, although it may have some noise concerns.
On the other hand, the Fleece Deer Hunting Fanny Pack, available through 'House of Whispering Firs' offers stealthiness and waterproofing, ideal for those who prioritize silence and weather protection. It's compact and lightweight, perfect for hunters who prefer a minimalist approach.
Lastly, the Sitka Toolbelt Deer Hunting Fanny Pack is a well-thought-out option designed with deer hunters in mind, featuring specific pockets for hunting tools and organized storage. It strikes a balance between ample storage and an efficient design.
Ultimately, the choice among these fanny packs depends on your personal preferences and hunting style. Each of these options excels in its own way, ensuring that you have reliable gear by your side during your deer hunting adventures.
Questions & Community
Hopefully, you found this review helpful. If you have more questions about these fanny packs or have questions in general you can ask them on my  Forum and Facebook Group. If you have questions for me please put them in these places and I will get back to you. The community can also help answer your questions.
Hunting Gear Reviews and Comparisons
Find Me On: