Here are 39 best gifts for bird hunters in 2023, making it easy to find the perfect bird hunting gift (even for non-hunters). You'll find hunting gift ideas for all types of bird hunters, at all budgets, and for any skill level.
This post contains Amazon and other affiliate links, which means I'll receive a commission if you purchase through my link, at no extra cost to you. Of course, you are not obligated to use my links, but it does help fund these posts in hopes of bringing more value to you!
5 Popular Gifts For Bird Hunters
Best Clothing Gifts For Bird Hunters
Gamehide Upland Bird Hunting Vest
Blaze-orange is often a requirement for upland bird hunting. Even if it's not required by law, it is never a bad idea to wear orange for safety. Gamehide makes a quality partially blaze-orange hunting vest specifically designed for upland bird hunters. It offers comfortable shoulder pads for shooting, many pockets, blood proof game pouch on the back for carrying game, and its briar proof which is key for longevity.
Cabela's Upland Bird Hunting Vest
Cabela's also makes a quality upland bird hunting vest. Like the Gamehide it also offers many pockets, padded shoulders, bird pouches, and is durable for longevity.
Gamehide Upland Bird Hunting Hoodie-Vest
This hoodie is perfect for when temperatures start to dip because it is thicker and offers protection from wind. The large front pouch allows bird hunters easy access to important items which also contains pockets for shotgun shells. This hoodie also has a built-in orange vest that has a bird pouch, making it the perfect cold-weather clothing gift for bird hunters.
Rynoskin Insect Protection Clothing Chemical-Free
Rynoskin is a chemical-free baselayer that helps prevent bugs from penetrating the tight mesh. Bugs like ticks and mosquitos can be a big annoyance when upland bird hunting. Bug protection clothing is helpful for reducing the number of bug bites when bird hunting. Check out my full review here: Rynoskin Review: Insect and Tick Proof Clothing | Does it Work?
First-Lite Brush Pants
Brush pants have reinforced nylon fronts of the legs to prevent wear and tear when walking through brush and thorns. These pants will last longer than regular pants and for this reason, they are worth the money in the long run. Additionally, they are water-resistant and stretch for maximum comfort.
Irish Setter 9″ Upland Hunting Boots
These boots are designed for upland hunters, they are a lightweight waterproof leather boots with a moccasin feel for the best comfort while upland bird hunting. They're also 9-inches tall so they can be worn in shallow water. The height also protects ankles from the brush when walking.
Lacrosse Grange 18″ Rubber Boots
Because these Grange boots are waterproof, lightweight, and have an ankle-tight form they make one of the best gifts for bird hunters. They're so comfortable and lightweight that it feels like you're wearing sneakers. They're also very durable, brush and thorns will not puncture the nylon-lined rubber.
Unique & Personalized Gifts For Bird Hunters
Upland Bird Hunting Artwork
Hunting and wildlife artwork is one of the best hunting gifts for bird hunters because every time he sees it he will think of you. Hunting artwork is a great conversation piece when company is over. Additionally, when you pick out a specific piece of artwork, it shows that you took the time to choose something better than a generic gift.

Personalized Bottle Opener Gift For Bird Hunters
In celebration or defeat, a cold one always soothes the soul after a long day in the field. Get the upland bird hunter in your life a custom wall-mounted bird hunting bottle opener for their home, man cave, or hunting camp for a personalized touch.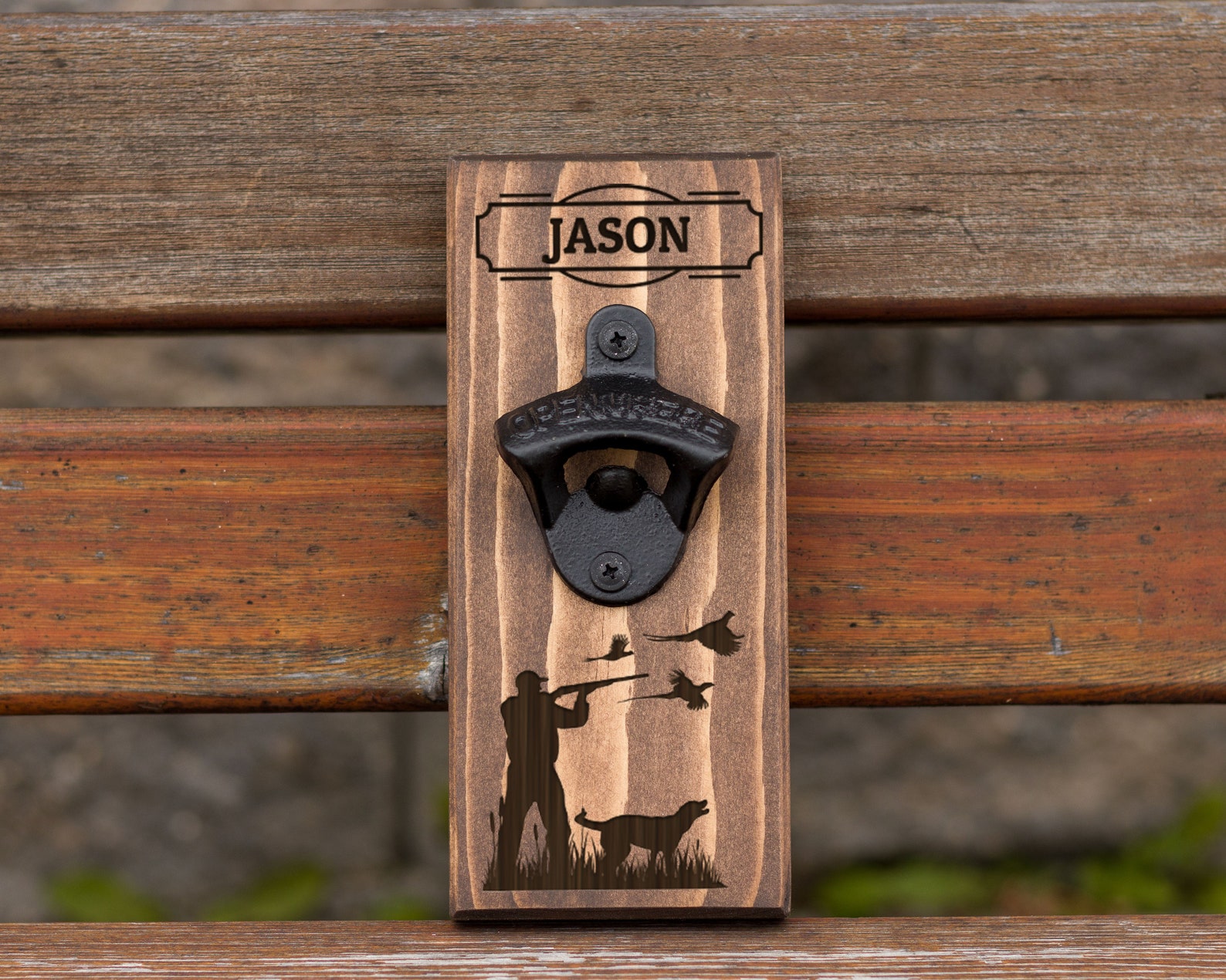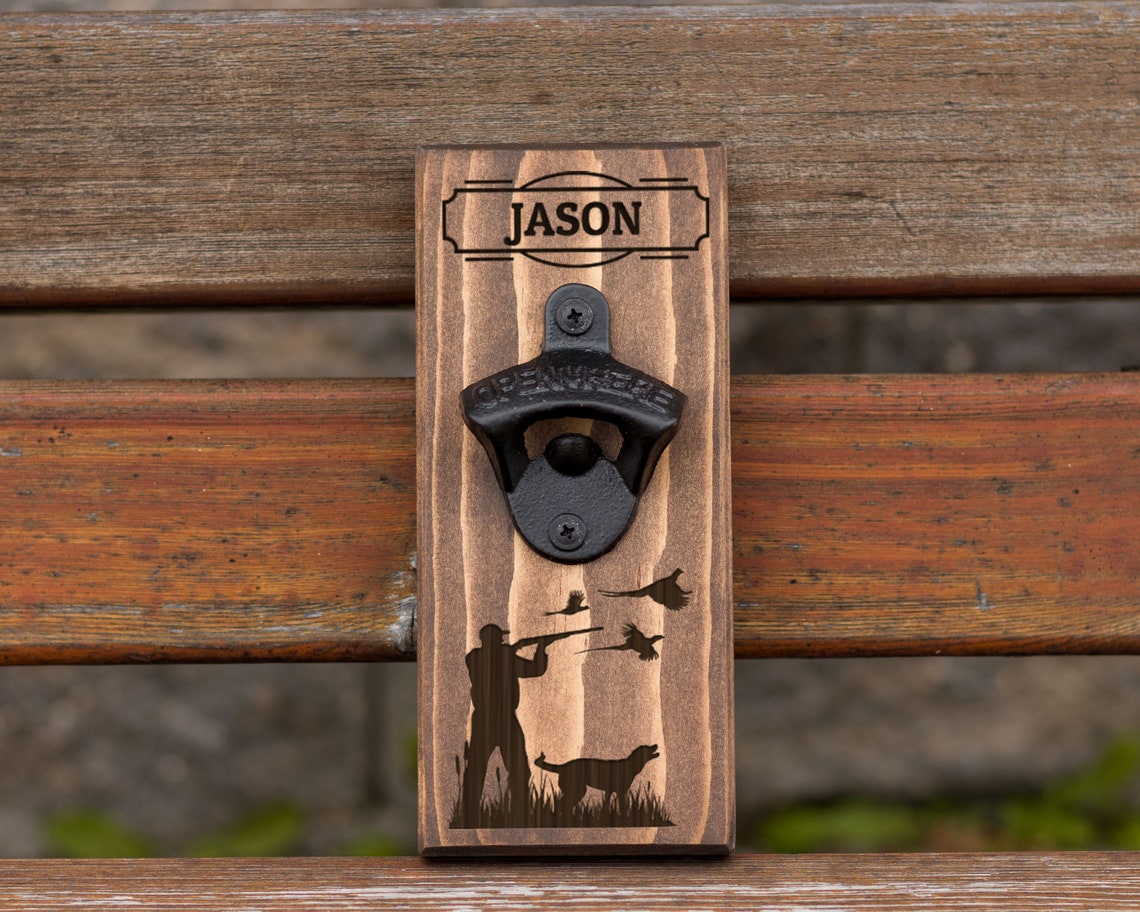 Wood Printed Bird Hunting Photograph Gift
Get one of your favorite bird hunting photos printed on a slab of wood. The combination of a personalized photo on a slab of wood is unique and makes for one of the best Christmas gifts for hunters.
Cool Gadget Gifts For Bird Hunters
Hunting Smartwatches Are Cool Gifts For Hunters
Hunting smartwatches are one of the coolest gifts for hunters in 2023 because of their customizability and abundance of cool hunting features. For example, smartwatches are helpful tools for hunters because they have GPS, ABC (Altimeter, Barometer, and a Compass), weather, sunrise times, sunset times, moon phases…and much more.
My article 7 Best Smartwatches For Hunting In 2023 Reviewed and Compared will help you choose the right smartwatch for the hunter in your life.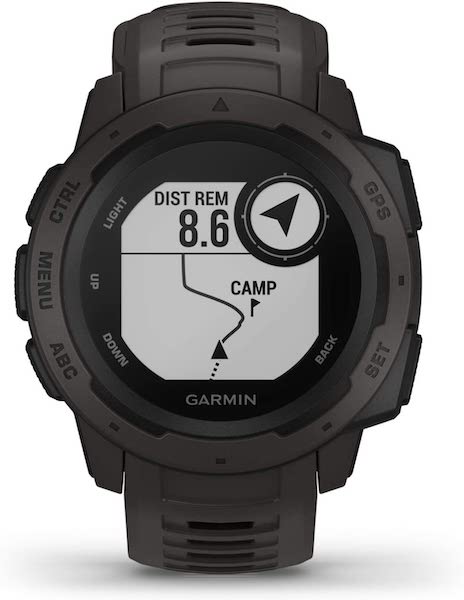 *Price At Time of Post
**Battery Life Depends on Settings
OnX Hunt GPS Mobile App Subscription
Getting permission to hunt new properties is one of the most challenging aspects of hunting, especially for new hunters. The OnX Hunt App helps to solve this time-consuming process. OnX does this by showing property boundary lines as well as the owners of the property.
This is also one of the best last minute gifts for hunters because it is an online subscription-based hunting gift so there is no waiting for a physical product.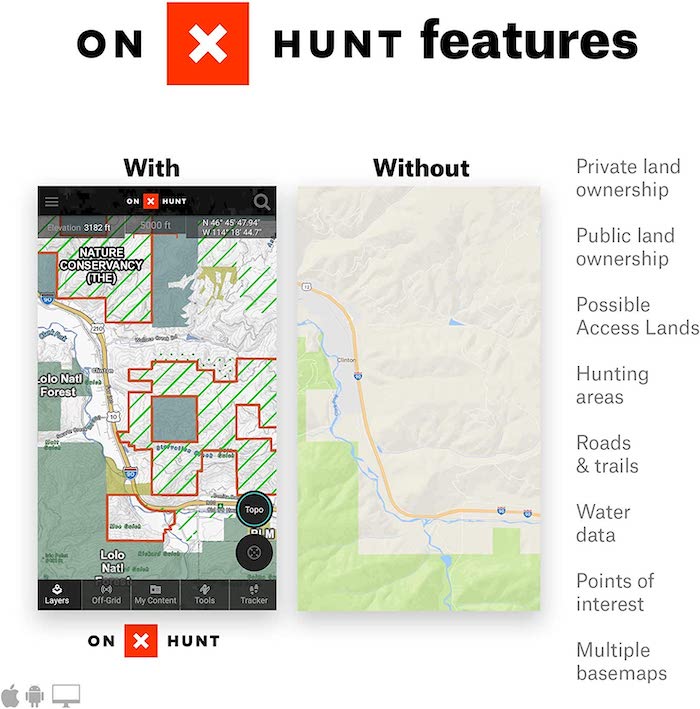 Check OnX Hunt's Price
GoPro Hero 10 Black For Filming Hunts
GoPro's are one of the best gifts for bird hunters looking to get into filming hunts. The new internal computerized gimbal-like stabilization makes the footage look buttery smooth even with excessive movement. Not only do they have great stabilization but they also have 5K video, slow motion, and much more.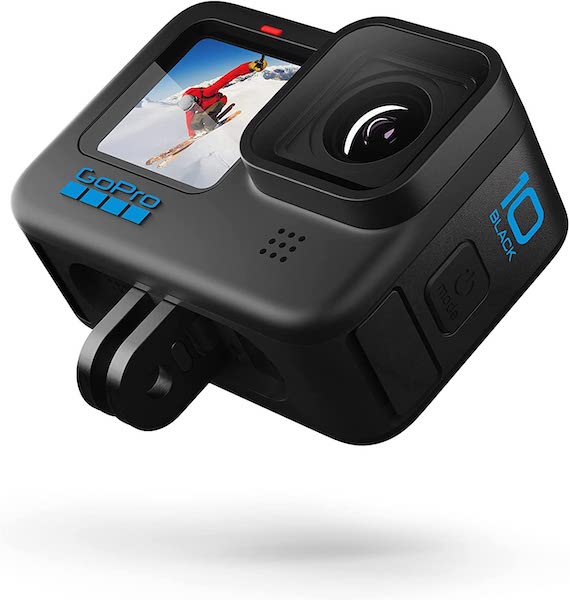 Bird Hunting Tools That Make Great Gifts
Leatherman Multitool Gift For Bird Hunters
A multitool is a perfect gift for upland bird hunters. This 14-in-1 tool is not only convenient but in my experience, it manages to reduce a lot of frustration when things go awry or fall apart. There have been many times when the leatherman has saved the day. A common example for bird hunters is pulling porcupine quills out of a bird dog's mouth and face.
Knife Sharpening Stone
The quintessential tool of the hunter needs to be maintained. Nothing is more annoying than trying to clean birds with a dull knife. A good quality knife sharpener will make it easy to get a sharp blade edge. This is a great option for a sharpening stone because it does not require oil, it only requires water to start sharpening.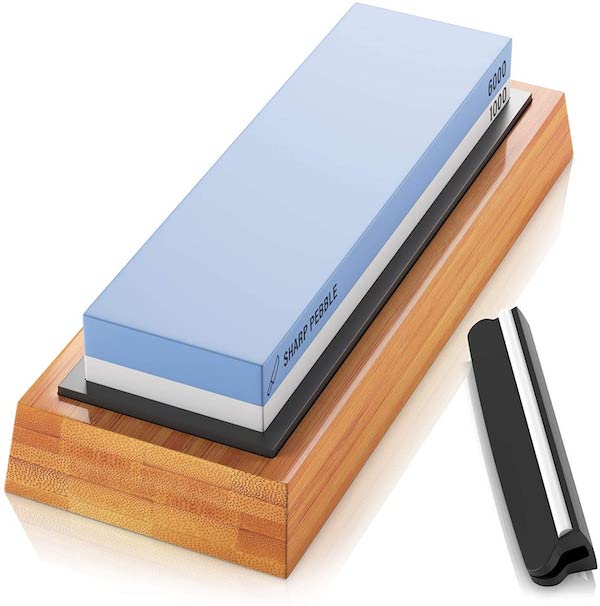 Check Amazon's Price
Knife With Replaceable Blade
The Havalon knife is one of the best gifts for bird hunters because it offers razor-sharp replaceable blades which are as sharp as surgical blades.
Also, re-sharpening a knife is time-consuming and inconvenient, with the Havalon you can easily replace the blade at any point during the field-dressing process.
Additionally, you can get different blades. There are regular blades, gut hooks, and saw blades for versatility and other hunting-related purposes.
Vehicle Seat Covers For Bird Hunters 
Getting wet and dirty from being in the elements when bird hunting and then repeatedly getting in your vehicle will wear out the seats. Seat covers keep their vehicle in good shape through the hunting seasons. Extra protection for vehicles is always appreciated especially during the hunting season when things can get dirty.
Sawyer Products Premium Permethrin
Permethrin is a strong insect repellent that works excellent against ticks and mosquitos. There are different methods of applying permethrin such as washing your clothes with it or spraying it on clothes. Either way, it is one of the most effective ways to keep bugs, especially ticks off of bird hunters.
Clay Pigeon Launcher Hunting Gift Idea & Activity
Not only do clay pigeons and a clay pigeon launcher make a great gift for bird hunters, but they also create the foundation for a fun activity that many people can get involved in together.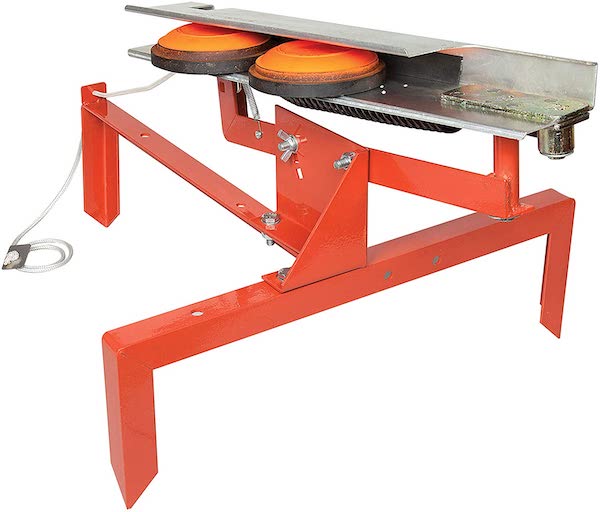 Check Amazon's Price
Boot Dryer By Peet
This is definitely one of the top gifts for bird hunters because every bird hunter needs dry boots. There is nothing more uncomfortable than damp or wet boots the next day. Damp or wet boots also speed up getting frozen toes and getting blisters.
Best Cooler Gifts For Bird Hunters
Insulated Soft Cooler Gifts
Soft coolers are perfect for day-long trips to keep lunches and drinks cold and fresh while bird hunting. These coolers are waterproof, mildew, have a tear-resistant exterior, and have the remarkable ability to stay cold as you'd expect from YETI and RTIC. It is important for hunters to have gear that stands up to the elements, and these coolers do just that which is why they are one of the best gifts for bird hunters.
RTIC Insulated Soft Cooler Gift
YETI Insulated Soft Cooler Gift
Best Budget Bird Hunting Cooler Gift (52 Quart)
Igloo coolers are great coolers for the price, they make some of the most affordable coolers that still work well. Although they won't work as well at RTIC and Yeti coolers for keeping items cold for days at a time, they work very well for day-long hunting trips.
Check Amazon's Price
Best Mid-Range Bird Hunting Cooler Gift (65 Quart)
RTIC makes a really good cooler for a middle-ground price, they're one of the best coolers for the money. They are built tough and keep things cold, making them one of the best gifts for bird hunters.
Yeti Tundra Haul Wheeled Cooler
The Tundra Haul, wheeled cooler is fantastic for keeping things cool for long periods of time. They make great coolers for bird hunters going on long trips. Yeti coolers are heavy, the wheels and handle make a big difference when transporting this cooler.
Best Gifts For Hunters With Bird Dogs
Bird Dog E-Collars
Dog collars are excellent tools for training bird dogs and for keeping them safe if they're thinking about making a poor decision (like with porcupines). Nothing beats a well-trained hunting dog, which is why these collars are one of the best gifts for bird hunters with dogs.
Bird Dog E-Collar For Owners With One Dog
Bird Dog E-Collar For Multiple Hunting Dogs
If the hunter you're shopping for has more than one dog, then a dog collar system that is able to work with multiple dogs at the same time might be the more convenient and cheapest choice.
Bird Dog Vehicle Seat Cover Gift
Dog seat covers make excellent gifts for anyone who has a hunting dog. No matter what, bird dogs get messy after a hunting trip. Hunting and training with a dog will usually result in a wet, muddy, brushy, and stinky pup. Seat covers keep the dog safe and keep the vehicle clean, especially after hunting trips.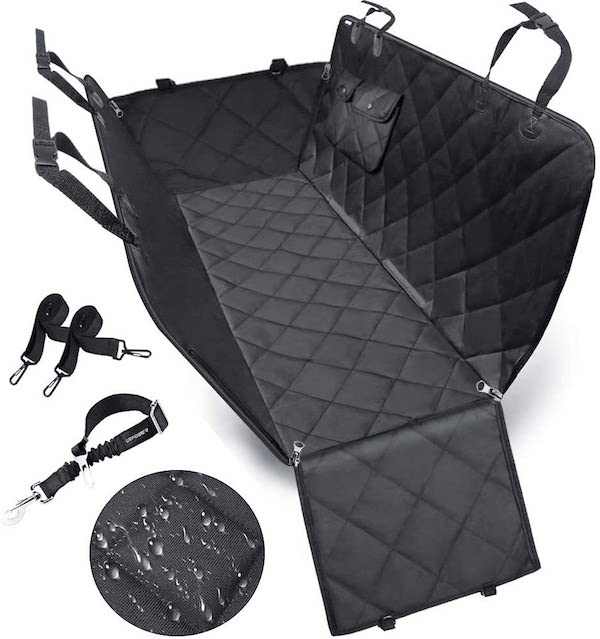 Neoprene Dog Vest For Waterfowl
A neoprene dog vest has many benefits. For example, they are buoyant which helps dogs swim, it keeps them warm, and protects them from debris like sticks and bushes. For these reasons, it is one of the best gifts for waterfowl hunters with dogs.
Blaze Orange Upland Bird Dog Vest
An upland dog vest has many benefits too. The biggest benefits are it protects them from debris like sticks and bushes. Vest also keeps dogs safe and visible. For these reasons, it is one of the best gifts for upland bird hunters with dogs.
Bird Dog Slip-Lead Leash
A slip-lead leash is a simple leash that is great for bird dogs because they are designed to tighten under tension and release tension when tension is gone. This helps to train dogs not to pull on a leash and is a very important tool for a dog trainer.
Bird Dog Training Dummies
Training dummies are a must for training bird dogs to retrieve birds. Good training dummies are durable and can float so they can be used in all realistic training settings.
Bird Dog Kennels
A dog kennel is another must for bird dog owners. Not only do they keep your dog safe when traveling, but they can be used to teach puppy patience, bladder control, and more. A high-quality dog crate is worth it especially if the bird dog will spend a lot of its life in it. My post: Best Hunting Dog Kennels goes into more detail.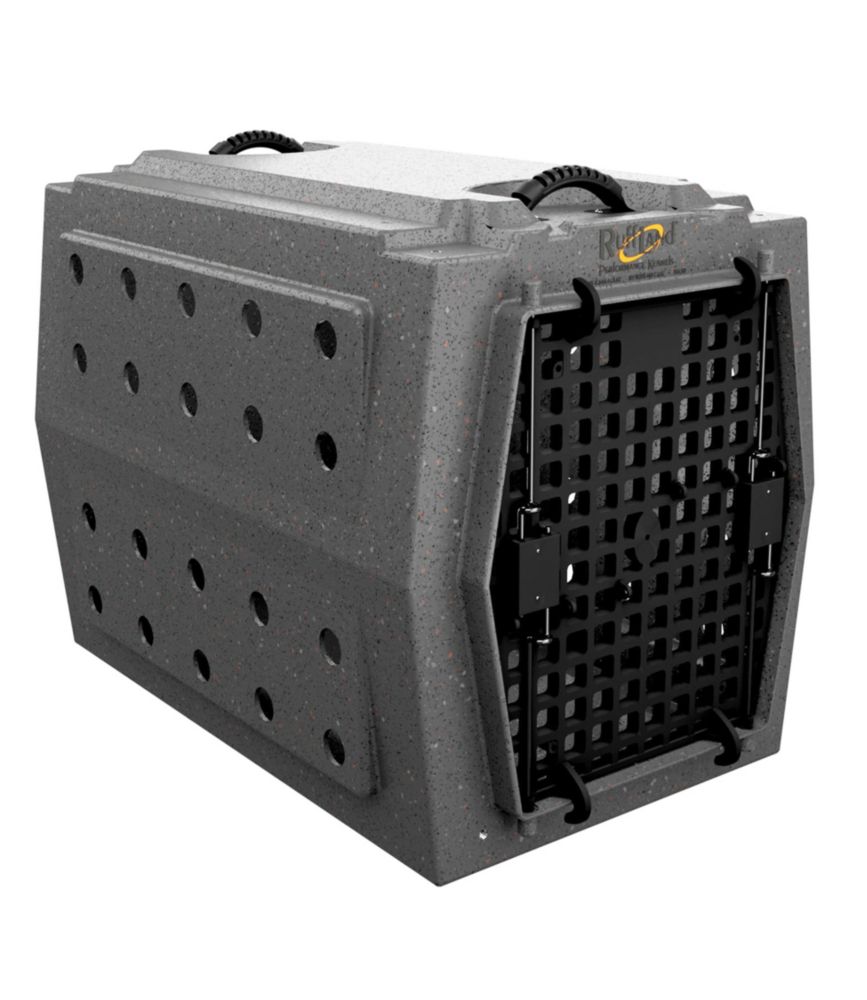 Check Cabela's Price Check L.L. Bean's Price  
*Price at the time of this post
Best Gifts For Duck / Waterfowl Hunters
Howard Leight Sound Amplification Hearing Protection
Hearing protection is one of the best gifts you can get for a duck hunter. Keeping the ears protected during repeated shooting is essential for hearing longevity. If you know someone who needs a good pair of hearing protection they'll appreciate it, and even more so in the long term.
Mojo Robo Duck Decoy
A MOJO duck decoy is easily one of the best gifts for a waterfowl hunter. The spinning wings from this motorized decoy can be seen and attract ducks from very far distances. The MOJO gives ducks confidence in a decoy setup, making them commit harder offering more opportunities and better shots.
More Hunting Gift Ideas And Resources:
Find the perfect hunting gift faster by navigating to one of my more specific hunting gift idea articles:
Hunting Gift Idea Articles:
Related Gift Idea Articles:
Best Places To Shop For Hunting Gifts
Some other great places to find hunting gifts near you include:
Find Me On: