Here are 101+ best gifts for campers in 2023, sorted by price, making it easy to find the perfect camping gift (even for non-campers). You're guaranteed to find camping gift ideas for all types of campers, at all budgets, and for any skill level.
Without further ado, here are over 101 best gift ideas for campers:
This post contains Amazon and other affiliate links, which means I'll receive a commission if you purchase through my link, at no extra cost to you. Of course, you are not obligated to use my links, but it does help fund these posts in hopes of bringing more value to you!
Best Gifts For Campers Under 25$
Bug Head Nets For Insect Protection
Head nets for bugs are a great gift idea for campers under 25$. When camping, you never know when you'll find yourself in an area full of annoying bugs. For this reason, it's a good idea to have some bug head nets on hand.
Campfire Popcorn Popper
Are you really camping if campfire popcorn isn't involved? You use this tool to pop popcorn over the campfire. If you know someone who doesn't have one of these in their camping gear it makes for one of the best gifts for campers under 25$.
Aqua-Tainer Water Jug Container For Camping
Clean drinking water is a necessity when camping. These 7-gallon water jugs hold enough water for long camping trips where clean drinking water is needed for more than a few days. They have a carrying handle making transport easy.
Waterproof 1000 Lumen LED Lantern For Camping
This LED lantern is a great lighting option for campers because it's bright, dimmable, waterproof, and you can adjust the color of the light from daylight to warm light. The warm white color is better for nighttime because it isn't as harsh of a light. With three D-batteries it can last 12-hours at full brightness.
Cribbage Board Set For Camping
Cribbage is one of the best games to play at camp. It's especially a fun game to play when the weather is not cooperating and going outside is not favorable. This is a quality cribbage board that comes with cards and metal pegs. Cribbage is a great gift option because you can get everyone involved. For the price, it's one of the best gifts for campers.
Propane Refill Adapter Gift For Campers
A propane refill adapter is a very inexpensive yet useful gift for campers. It allows campers to exchange the propane from a larger tank and put it into a smaller tank, like those used for camping stoves. This is a good tool for a camper to have because it can save you in a pinch if you run out of smaller tanks of propane.
First Aid Kit Gift For Campers
Every camper should have a first aid kit. This gift will be appreciated even more when it is needed. The first aid kit below has all of the equipment and tools you need for basic first aid. Coming in under 25$, this is one of the best gifts for campers for the price.
Cast Iron Skillet For Cooking At Camp
A cast-iron pan is one of the best gifts for camping because it's inexpensive, conducts heat evenly, will last a lifetime, and helps favor food if cared for properly. For the price, this gift idea is hard to beat. If you know a camper who does not have a cast-iron pan it's highly recommended.
Electric Lighter Gift For Campers
Electrical lighters are flameless and require no gas or butane making them an excellent choice for getting a fire started in poor conditions. This lighter is waterproof, windproof, and made from PVC and Zinc alloy for durability. It's an interesting, unique, and functional gift making it one of the best gifts for campers for the price.
Camping Hammock
Camping hammocks are a great addition to any camper's gear. They are fun, easy to set up, and provide additional comfort when relaxing at camp. They pack down small and are lightweight making them very easy to bring on camping trips.
Compass Gift For Remote Camping
A compass is a very useful tool for navigating when exploring the wilderness. It can be used to get out of the woods when lost or to maintain a straight line. It is also an essential backup for any camper using a GPS. A GPS can fail because it is electric and runs on a battery. A compass requires no battery making it very reliable and thus a great gift for campers.
LifeStraw Gift For Backcountry Camping
LifeStraws are filtering straws that are very handy for campers or outdoorsmen in general. These straws allow campers to drink out of lakes, streams, ponds…etc. and will filter "the bad stuff" so you don't get sick.  They are super lightweight and it beats carrying a heavy water bottle when you're walking long distances.
Thermacell Portable Mosquito Repeller
There's nothing worse than being outdoors while there are a ton of bugs eating you alive. A Thermacell is a great gift for campers because it makes being in the outdoors so much more enjoyable with protection from bugs.
The Thermacell uses highly effective mosquito repellent that is non-spray, non-DEET, no open flame; scent-free, and includes 12 hours of long-lasting refills.
Handwarmers For Campers
Handwarmers are like gold for campers when temps dip low and your hands won't warm up, even with gloves on. They're also great for reducing glove bulkiness. For example, you can wear thinner gloves if you stuff a handwarmer in the glove. Since they work for 10-hours you'll get all-day warmth with just one pair.
Compact Camping Cookware Set
Cookware is a necessity for campers and outdoorsmen who spend multiple days camping. This camping set is made of stainless steel and packs down very tight so it takes up very little room for the amount of cookware you get.
Yeti Rambler Thermos
A thermos is a great gift for any camper or outdoorsy person. Nothing lifts the spirits more than a warm beverage on those blustery cold days or a cold drink on those scorching days.
Yeti is well-known for being one of the best companies for keeping drinks at the desired temperatures. The campers in your life will appreciate this gift.
UCO Stormproof Matches For Camping
Every remote camper should have these in their emergency kit. The UCO stormproof matches are incredible! They will maintain a flame even after being buried in sand or dunked in water. This match technology is invaluable when in a survival situation and the weather is not cooperating.
Instafire Waterproof Fire Starter For Campers
Waterproof fire starters are another great gift for campers who camp in remote areas. Waterproof fire starters in combination with stormproof matches make an amazing gift combination for an emergency kit. These items greatly improve the odds of getting a fire started in poor weather conditions. There is no need to take any chances in regards to getting a fire started in a survival situation.
Darn Tough Merino Wool Socks
Tire of getting holes in your socks? Darn Tough's famous guarantee – "if these socks wear, tear, or develop holes, Darn Tough will replace them no questions asked. No strings. No conditions." Every camper needs quality socks.
On top of their guarantee, the socks are a merino wool blend and are soft, comfortable, and breathable. Wool is moisture-wicking and anti-bacterial keeping feet warm when wet and socks from stinking after use. Wool also dries much faster. You can't go wrong with Darn Tough Wool Socks.
GoPro Accessory Gifts For Filming Camping Adventures
For campers who like to film with GoPro's, GoPro accessories are a great gift idea. There are many to choose from, but you can get a large bundle of accessories very inexpensively. These accessories will be valuable because the GoPro will be able to be worn in any way imaginable.
Neweer makes a 50-In-1 GoPro accessory package that is only about 25$. This amount of accessories will give campers great versatility to film how they want.
Best Gifts For Campers Under 50$
Portable Pop-Up Trash Can Convenient Gift For Campers
A regular trash can is bulky and can get in the way. Coghlan's portable pop-up trash can is a much more convenient option for capers because of its packability.
Camping Knife With Razor Sharp Replaceable Blades
The Havalon knife is one of the best gifts for campers because it offers surgically sharp replaceable blades. Additionally, you can get different blades which make it effective for a variety of uses. There are regular blades, gut hooks, and saw blades for versatility and other camping-related purposes such as hunting, fishing, backpacking…etc.
Dutch Oven Cooking Tripod Gift For Campers
One of the best ways to cook a great meal at camp is by using a cast iron dutch oven over the campfire. To easily get the cast iron pot at the perfect height over the fire you'll need a tripod to hold the pot. The chains allow you to get the pot to your desired height. Also, the tripod is easily folded up into a monopod where it can be easily packed and stored.
Check Amazon's Price Check Cabela's Price
Elevated Dog Bed Camping Gift For Dog Lovers
An elevated dog bed is one of the best gifts for campers who are also dog lovers. An elevated dog bed allows dogs to dry off faster with the mesh fabric, better temperature regulation, and level for a more comfortable experience when camping. You can also add pads to the top for more comfort.
Portable Pop-Up Privacy Tent (Bathroom, Shower, Changing)
If the camper in your life camps in areas where other people are nearby, these portable pop-up privacy tents make great gifts for campers. They allow you to use the bathroom, shower, and change clothes without the fear of someone seeing you. They're lightweight and portable making them convenient to travel with and store.
Funny But Practical Portable 5-Gal Bucket Toilet Camping Gift
This is a funny but practical gift for campers. These portable toilets are great if there is not a bathroom available. Additionally, the lid adapts to most 5-gal buckets. This would be a great gift in combination with the Pop-Up Pod (above) and the Summer Solar Shower (below).
Portable Outdoor Solar Shower
If you know someone who camps in areas where no showers are available then a solar shower makes for one of the best gifts for campers. You just fill the bag up with water and let it heat up in the sun. Once the temperature gauge says it's at your desired temperature you can hang the bag over your head and let the warm water gravity feed out through a shower nozzle.
Camelback Backpack Hydration Gift For Campers
Camelback backpacks are the perfect gift for campers who spend a lot of time exploring or exercising and need a lot of water. You just fill the bag up with water and you can drink through the hose without taking the backpack off your shoulders. It's a very convenient way to stay hydrated. 
L.L. Bean Canvas Tote Gift For Campers
The L.L. Bean Canvas Tote is an iconic tote for campers because of its durability. They are made of strong canvas and reinforced handles which have been tested to hold up to 500 lbs. These are one of the best bags for campers because you can load them heavy without fear of breaking them and they'll last a lifetime.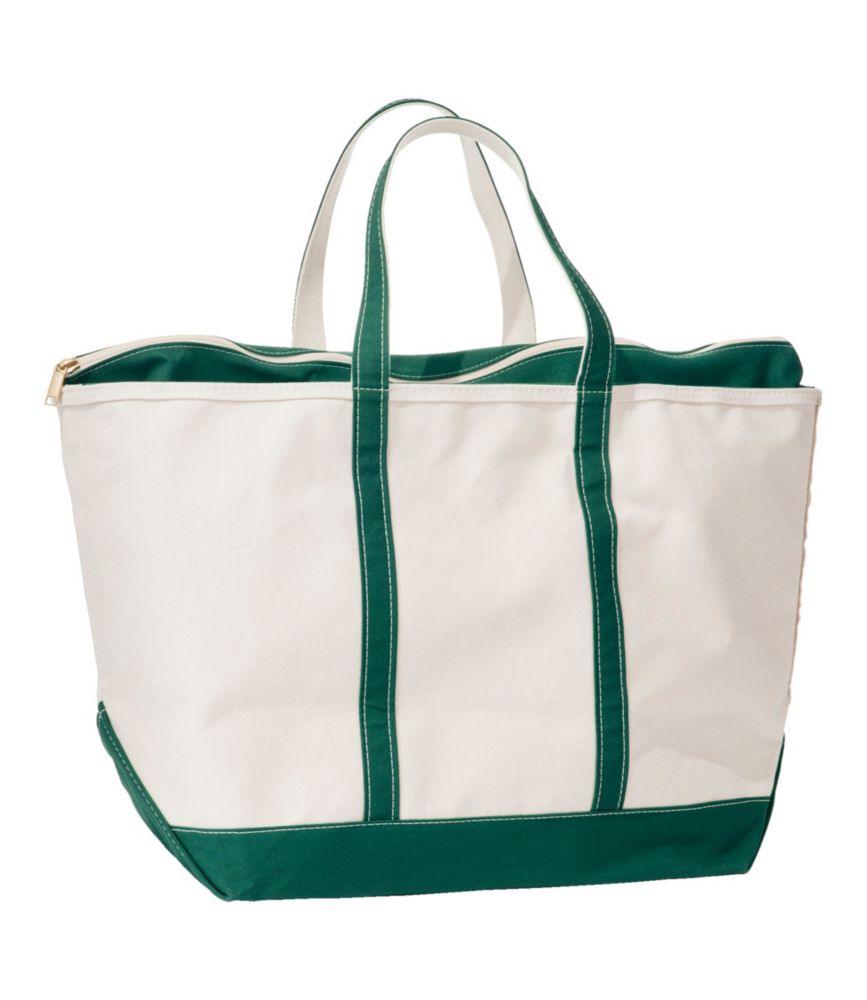 Durable Waterproof Bluetooth Speaker For Camping
These small speakers are perfect gifts for campers because they're portable, powerful, high-quality, waterproof, and BlueTooth. It's nice to have the option to listen to music when camping. For under 50$ these are one of the best camping speakers for the money.
Stanley Camp Pour-Over Coffee Set Gift
Camp coffee is a big deal. There are multiple ways to make coffee at camp without electricity and the pour-over method is a fast and easy way to make a cup.
Just add coffee grounds to the filter (top portion) then pour boiling water over the grounds. The water will then soak in coffee grounds as it slowly makes its way through the filter. It then exits the filter into the coffee cup (bottom portion) as coffee.
Sleeping Pad Gift For Campers
Sleeping on the ground can be very uncomfortable unless you have a sleeping pad, especially if you don't have a cot. This sleeping pad is a great gift for campers because it is packable, deflation-proof, lightweight, and has a lifetime warranty.
Camping Coffee Percolator Gift
Another method for making electricity-free camp coffee includes the percolator. This is a great way to make coffee for larger amounts of people because you can make more than one cup of coffee at a time. A coffee percolator is one of the best gifts for campers who love coffee.
Dog Backpack Saddle Gift For Campers
Dog backpack saddles are great gifts for campers that are also dog lovers. You can store essentials for the dog and yourself in the dog backpack saddle to lighten the load you carry on your back. Additionally, you might also choose to bring some items that you otherwise would not have room to bring.
Vehicle Dog Seat Cover
Campers who are also dog lovers will enjoy a dog seat cover. Outdoor explorations with a dog almost always result in a dirty dog. A dog seat cover will keep the vehicle clean after outdoor adventures. It's waterproof so no mud or water will seep through, keeping the vehicle clean.
Another reason a dog seat cover is an excellent gift for campers is because of its hammock-style design that covers the entire backseat with sidewalls. This keeps the dog safe and from falling down 'the crack'. It fits most trucks, SUVs, and cars. 
Estwing Sportsman's Axe (

One-Piece Forged)
A hatchet is a classic tool that all campers will appreciate. These small tools can be used to cut, hammer, chop…etc making them very versatile. They work well for cutting down small trees for camp firewood or marshmallow sticks. They are also small, lightweight, handy, and reliable making them a great tool to keep in a vehicle. Because this ax is one-piece forged steel it is extra strong.
Solar Charger Powerbank Gift For Camping
A solar charger is a great option for camping in areas with no electricity to keep phones charged. This charger is shockproof, waterproof, and dustproof.  In remote areas where electricity is questionable, a solar panel powerbank makes an excellent camping gift.
Check Amazon's Price
OnX Hunt GPS App Subscription For Campers Who Explore
The OnX Hunt App shows property boundaries and owner information so you can be sure you are on the correct property. It also shows the public, state, and federal lands available for public access. This is one of the best gifts for campers that like to explore new areas without the fear of accidentally trespassing.
Waterproof Vehicle Seat Protectors For Campers 
Getting wet and dirty from being in the elements and then repeatedly getting in your vehicle will wear out the seats. Seat covers keep their vehicle in good shape through the seasons. Extra protection for vehicles is always appreciated especially when camping because things can get dirty.
Crocs – Best Slip-On Camping Shoe Gift Under 50$
Crocs are a very well-known and time-tested clog for camping. They're one of the best shoes for camping because of how lightweight they are, ease of slipping on and off, and breathable while also being protective. They also are made of foam so they float and work well as water shoes.
Yeti Rambler Coffee Cup Gift For Campers
Yeti Rambler Coffee cups are popular gifts for campers because of how well they work. This stainless steel, vacuum insulated coffee mug will keep your drink at temperature (hot or cold) for a very long time. They're perfect for long drives and for keeping drinks at the desired temperature at camp.
Rynoskin Clothing – Chemical Free Insect Protection
There are many reasons to not spray yourself with bug spray. The poison from the spray is able to penetrate your skin and is unhealthy. I'm a big advocate for Rynoskin, I wear them religiously to protect me from mostly ticks but also help with mosquitos and other insects. They are a chemical-free baselayer that helps prevent bugs from penetrating the tight mesh. Check out my full review here: Rynoskin Review: Insect and Tick Proof Clothing | Does it Work?
Jetboil Flash Cooker Camping Portable Stove
Jetboils are great because they boil water in under 100 seconds which is pretty incredible. They are super compact and useful tools when camping or backpacking because they are fast, lightweight, efficient, and give you a warm meal in remote areas, making the Jetboil one of the best gifts for campers.
Yeti Rambler Colster Gift For Campers Who Drink Beer
Keep your drinks frosty with the Yeti Rambler Colster. This drink insulator is stainless steel for longevity and durability and vacuum insulated in order to keep drinks cold for a much longer time. You will be shocked at how much longer your drink will remain cold. With over 6500 reviews and a 5-star rating, you know it works well. Who doesn't like to keep their beer cold and crisp?
Check Amazon's Price
Boot Dryer By Peet
A boot dryer is definitely one of the top gifts for campers because everyone wants dry boots. There is nothing more uncomfortable than damp or wet boots the next day. Damp or wet boots also speed up getting frozen toes.
Instead, just place boots on this dryer after a day of camping and they'll be toasty and dry for the next day. Boot dryers also kill odors and bacteria for even more scent control. This Peet boot dryer can dry every type of boot, even chest waders when folded down.
Coleman Propane Stove Camping Gift
A Coleman Propane Stove is one of the most useful tools for campers and it will last a lifetime. The stove is a step up from the Jetboil because of the ability to have two full burners that you can easily set pots and pans on.
This allows campers to cook larger meals, especially when cooking for more than just one person. It offers wind-blocking panels and the burner intensity is adjustable. The reviews are amazing and it comes with a 3-year warranty.
Check Amazon's Price
Anker Portable Powerbank Gift For Remote Camping
This power bank has a very large charging capacity and can charge electronics many times over. This particular powerbank has a huge storage capacity and can charge an iPhone 8 up to seven times on a single charge!  You never know when a GPS or phone could die for an unexpected reason, so it's nice to know you have a backup if batteries die. It's also nice to have a very portable powerbank to charge things on the go.
Black Diamond Storm Headlamp Gift For Campers
Headlamps are one of the best gifts for campers because lights are a must at night when there's no electricity. A headlamp keeps both hands free so you can focus on the task at hand. Just don't skimp on a good headlamp because cheap ones will break or stop working.
The Black Diamond Storm headlamp is a great headlamp because it's waterproof and dustproof, has red, green, and blue light settings, and takes replaceable AAA batteries. Replaceable batteries are nice because he can put lithium batteries in, which are much more reliable in all weather conditions, especially cold weather.
Shappell Jet Sled Gift For Winter Camping
Jet Sleds are one of the best gifts for winter campers because they are a great option for easy transportation of gear in the snow. They're very durable so you don't have to worry about them breaking over rough terrain. In addition to camping, they're also helpful tools for ice fishing, hunting, and yardwork.
Best Gifts For Campers Under 100$
Bear Spray Gift For Bear Country Camping
Give the gift of safety and get someone bear spray if they camp in areas where bears are known to roam.
Coleman Dual Fuel Gas Camping Lantern With Protective Case
This lantern runs on either Coleman liquid fuel or unleaded gasoline and will last up to 5 hours on max flame and 20 hours on low flame. Gas lanterns are the way to go for brightness, long burn time, reliability, and extra heat. Gas lanterns are also great options for winter camping for these reasons.
Coleman Double Chair
The double chair is a great way to get cozy next to the fire with your significant other while camping. It also reduces the number of individual chairs you'd otherwise need to pack.
Waterproof Dry Bag Backpack
Dry bags are great gifts for campers who spend time on or near the water. They are great for bringing on the canoe, boat, or just to keep gear dry when adventuring in the rain. Dry bags with backpack straps are nice for easy transport. It's also nice to be able to throw your bag in the bed of the truck without worrying about the rain when going on long trips.
Check Amazon's Price Check L.L. Bean's Price
National Parks and Federal Recreational Lands Pass 2023
"This pass is your ticket to more than 2,000 federal recreation sites. Each pass covers entrance fees at national parks and national wildlife refuges as well as standard amenity fees (day use fees) at national forests and grasslands, and at lands managed by the Bureau of Land Management, Bureau of Reclamation and U.S. Army Corps of Engineers. A pass covers entrance, standard amenity fees, and day-use fees for a driver and all passengers in a personal vehicle at per vehicle fee areas (or up to four adults at sites that charge per person). Children age 15 or under are admitted free." – National Park Service
Waterproof Blanket For Camping
This blanket is durable with a rugged waterproof polyurethane-coated nylon backing that keeps moisture from seeping through. The top of the blanket is comfortable soft plaid fleece making it the perfect blanket for picnics on damp grass or at the beach.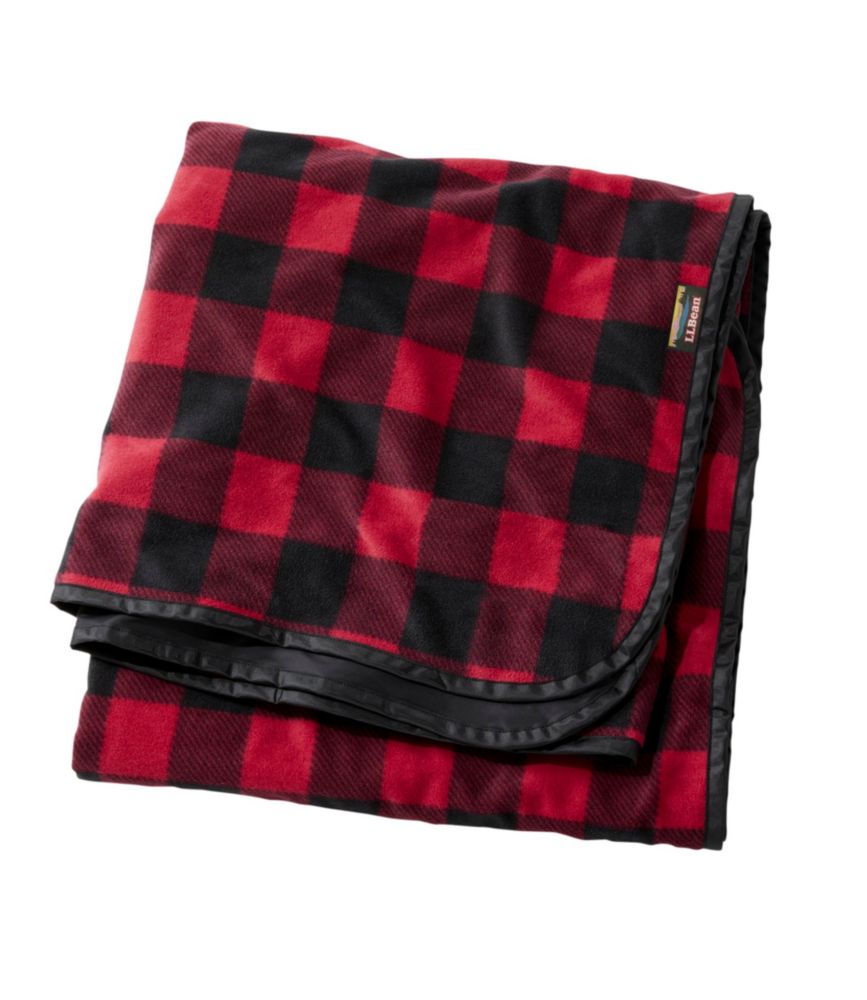 2-Way Radios (GMRS) Communications Gifts For Campers
GMRS 2 way radios are one of the best radios you can get for the money. They are portable, powerful, easy to use, and versatile. The GMRS frequency is also able to communicate with other walkie-talkie frequencies such as FRS. GMRS is one of the most popular frequencies for camping, making them one of the best communication gifts for campers. 
Camping Cot Gift
Camping cots are a lifesaver when it comes to camping comfort making them one of the best gifts for campers. Sleeping on a raised platform has many benefits such as improved comfort, temperature regulation, and the ability to be leveled for an even sleeping platform. Additionally, this cot comes with a sleeping pad, or you can add your own sleeping pad to a cot for even more comfort.
Lodge Deep Camp Dutch Oven, 8 Quart
Cast iron dutch ovens make excellent gifts for campers because it is one of the best ways to cook food while camping. You can place these dutch ovens over open flames on the campfire to warm up or cook food. Cast iron distributes heat evenly so it cooks food evenly even over an open flame. You can purchase a tripod for the dutch oven that will hold this oven at the perfect distance over the campfire.
Mr. Buddy Indoor-Safe Propane Heater
A Mr. Buddy Propane Heater is a great gift for heating up small places fast. They are safe to use in your tent if you take the proper precautions. Additionally, Mr. Buddy heaters have an automatic tip-over-shut-off sensor. They also have an oxygen depletion sensor that when oxygen levels become too low the heater will shut itself off. They're great for taking the edge off in cold mornings and evenings.
Merino Wool Base-Layer Gifts For Campers
Merino wool has many natural benefits, especially for those who camp and spend a lot of time in the outdoors. With its insulating, breathability, and moisture-wicking properties, merino wool is perfect as a base layer. Softer than virgin wool, these base layers won't cause irritation against the skin. Merino wool is one of the best base layer gifts for campers under 100$.
Waterproof Duffle Bag Gift For Campers
Waterproof duffle bags are very handy for many reasons and are one of the top gifts for campers. They can be used on long camping trips, or to keep gear dry when on boats, and in many other scenarios where water is a factor when camping. With a waterproof bag, there is no need to worry about the elements.
Cold-Weather Camping Sleeping Bag
If you know someone who likes to camp in cold-weather a warm and quality sleeping bag is a necessity. This mummy sleeping bag is not your average sleeping bag. It is rated down 0ºF to keep campers warm in cold temperatures.
Coleman Camping Tent Gift For Beginners
If you know someone who is just getting started camping and they don't own a tent yet, this Coleman tent is a great tent for beginners. It's one of the best tents for the money and it's very easy to set up, only taking 10-minutes.
Vehicle Battery Backup Jumper Cables Emergency Camping Gift
One of the worst feelings is when you are in the middle of nowhere and your car won't start. A battery backup is a great gift because this eliminates the issue of a dead battery. A battery backup can turn a bad situation into an easy solution. The camper you are shopping for will be very grateful to have this gift in a situation like this. It also adds peace of mind when camping in remote places.
Best Gifts For Campers Under 300$
Kindle Paperwhite Best Camping Gift For Bookworms 
A Kindle paperwhite is a perfect gift for a camper that loves to read. The paperwhite has a sharper display than previous models, great battery life, lots of storage, and it's affordable coming in at just over 100$. Kindles are great because the backlight is matte, and the experience is very similar to reading a paper-bound book. This means your eyes don't get strained like they would on a computer screen.
Pelican Gun Protector Travel Case
If you know a hunter that does a lot of camping during the hunting season, they'll appreciate a gun protective travel case. Pelican cases are well known for their durability and also able to be locked during transportation so theft is not an issue. The foam on the inside of the case also keeps guns from rattling around during transportation. This is important to prevent gun sights from getting loose causing unexpected bad shots when hunting.
Kelty Outdoor Loveseat Camping Chair
The Kelty Loveseat is a higher-quality Coleman Double Chair. The fabric is extra durable, has insulated drink holders, and offers storage compartments on the back of the seat. This seat is also easily folded and transported. Like the Coleman double chair, this chair is a great way to get cozy next to the campfire or at the beach with your significant other. It also reduces the number of individual chairs you'd otherwise need to pack.
Portable Picnic Table Gift For Camping
A sturdy picnic table that is portable is always nice to have when camping. For example, like for eating on, preparing meals, playing board games…etc. There are basically an infinite number of uses for these tables while camping. The fact that they fold up and are easily stored makes them a great gift for campers.
Thick, Warm, and Cozy Wool Camping Blanket Gift
These Pendleton wool blankets are one of the best gifts for campers who enjoy being warm and cozy. Wool has amazing natural properties that make it a superior fabric. For example, wool fibers are strong, insulating, odor resistant, water-resistant, moisture-wicking, excellent in snow, breathable, warm when wet, and quiet. For these reasons, they're also great emergency blankets to keep in the car.
JBL Waterproof Bluetooth Portable Speaker
JBL speakers are great for camping because they are durable, waterproof, portable, and BlueTooth. This speaker is fairly small but powerful and is a great gadget gift for campers that are also music lovers. For the price, they are hard to beat.
Beats Fit Pro Earbuds For Active Campers
These Beats Fit Pro wireless earbuds are the best earbuds for those with an active lifestyle, making them great gifts for campers. These earbuds stay in your ear better than other earbuds on the market because of the small wing that is used to stabilize them in your ear. If you know a camper who likes to listen to podcasts, audiobooks, or music while camping they'll be glad to have these.
L.L. Bean Wool Camping Jacket
The natural fibers of virgin wool offer many great benefits. Virgin wool fibers are strong, insulating, odor resistant, water-resistant, moisture-wicking, excellent in snow, breathable, warm when wet, and quiet.
This virgin wool L.L. Bean jacket is one of the best clothing gifts for campers because it can be used in a wide array of settings and weather conditions. In addition to the wool, this jacket has added liners to improve wind-proofing and insulation making it a very warm jacket to fight off the elements. This jacket is very versatile making a top choice for campers. It comes in classic plaid color options and is fitted loose for layering.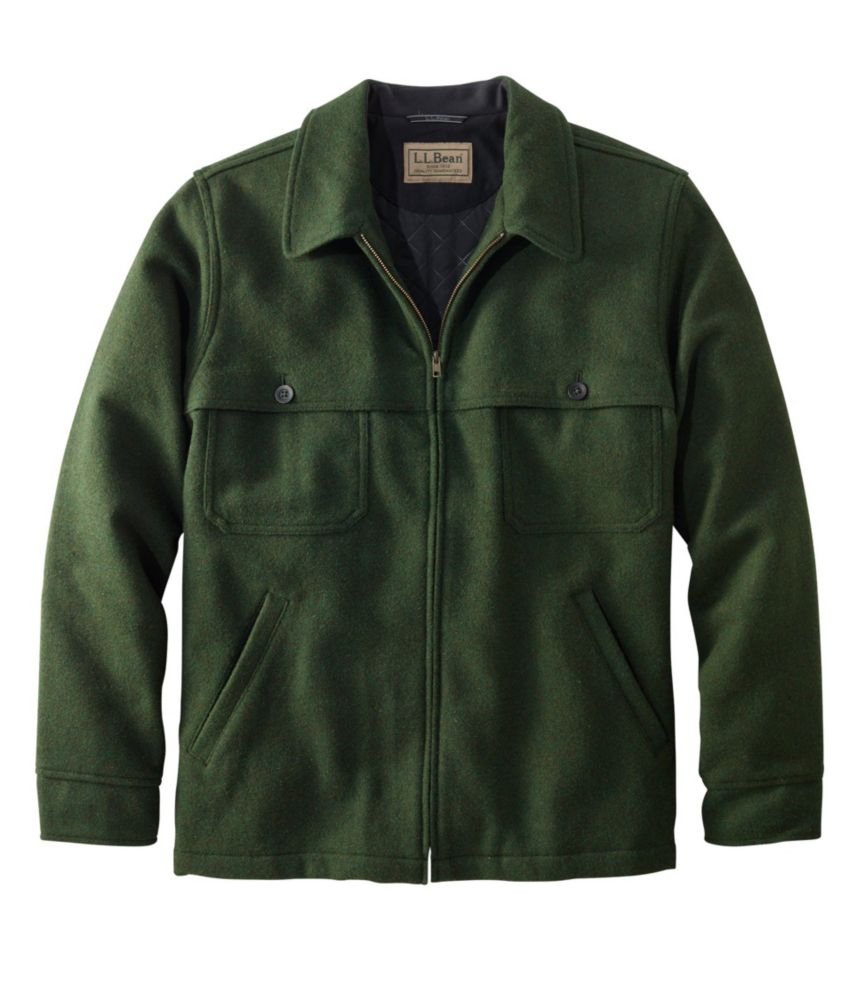 Wildlife Watching Binoculars Gift For Campers
If you know a camper who is a hunter, bird watcher, or wildlife watcher binoculars would make a great gift. Fortunately, you can high-quality binoculars for a fraction of what they used to cost.
I personally tested 14 different binoculars at all price ranges to see which binoculars were the best value for the money. In my opinion, the Athlon Midas binoculars were by far the best value. These hunting binoculars apply to bird watchers and wildlife watchers as well. You can check out my video review below:
| | | | | | |
| --- | --- | --- | --- | --- | --- |
| Binocular Model | Vortex Diamondback HD | Athlon Midas ED | Athlon Midas G2 UHD | Vortex Razor UHD | Swarovski EL |
| Award | Best Budget | Best For The Money | Runner Up For The Money | Excellent High-End | Best Overall |
| Price* | 239 | 265 | 299 | 1500 | 2200 |
| Availability | Shop Amazon | Shop Amazon | Shop Amazon | Shop Amazon | Shop Amazon |
*Price At Time of Post
Truck Tent For Camping Remotely
Truck bed tents offer some benefits over conventional tents. For example, you avoid roots and rocks, elevation off the cold ground, better protection from animals and insects, less chance of rain pooling under the tent, and a flat surface for sleeping. If you know a camper who will appreciate these reasons then a truck bed tent might be the perfect gift.
Tire Recovery Boards Gift For Campers
Tire recovery boards are designed to get vehicles unstuck in sand, mud, or snow. If you're camping in remote areas where there are no other vehicles around it is a good idea to keep these with you for self-recovery.
Trailer Hitch Basket Cargo Carrier Gift
A basket hitch can be very handy, especially for SUVs. The outside storage allows you to carry extra gear that would take up space within the vehicle. One of the biggest benefits of a trailer hitch cargo carrier is that it is easily accessed when compared to rooftop cargo carriers. If you know someone who needs more storage space on camping trips this could be the perfect gift.
Costa Del Mar Best Sunglasses Gift For Campers
Costa Del Mar or "Costas" is a very well-known sunglass company in the outdoor industry, especially among those who spend a lot of time on the water where the ultimate eye protection is necessary. They use technology to eliminate reflection and filter out the harshest colors so that your eyes are protected under the harshest of sun. They also offer a variety of lens colors so you can customize your glasses to your specific outdoor use.
DeWalt Battery Powered Chainsaw Gift For Camping
During blizzards or just windy days, trees can blow down in the middle of the road when driving off-road. With a chainsaw, you can easily remove any trees blocking your path back to the main road. These chainsaws are also handy to have at the house to remove trees. This chainsaw isn't big, it has a 12″ blade, making it very portable and storable.
Check Amazon's Price
Lined L.L. Bean Boot Gift For Campers
The L.L. Bean 10-inch boot is one of the best boots for camping because they're warm, cozy, and water-resistant. These boots are perfect for most outdoor activities during colder weather. L.L. Bean has always offered a 100% satisfaction guarantee on all their products.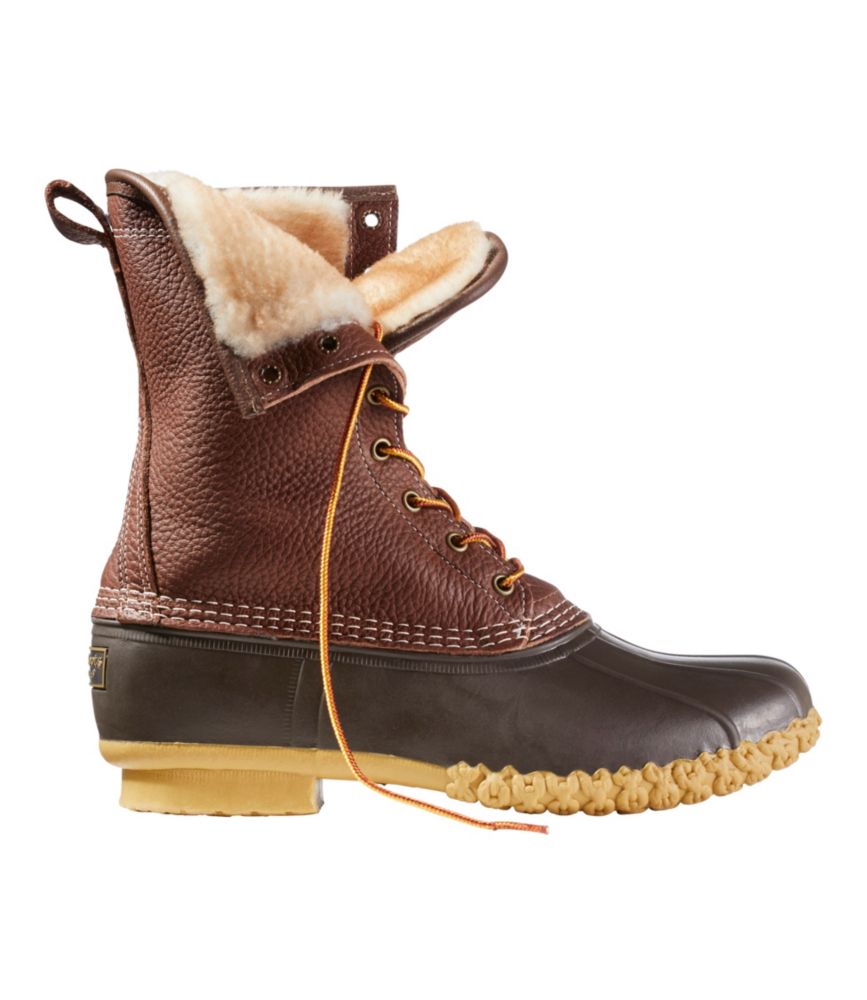 Yeti Hopper Flip 18 Cooler Gift For Camping
This Yeti Cooler is perfect for day camping trips to keep lunches and drinks cold and fresh. This cooler offers a waterproof, mildew, and tear-resistant exterior and the remarkable ability to stay cold as you'd expect from Yeti. It is important for campers to have gear that stands up to the elements, and this cooler does just that.
Best Gifts For Campers Under 500$
Binoculars For Stargazing While Camping
The best binoculars for stargazing will be a good balance of low-light gathering capabilities and magnification. If you purchase a tripod for your binoculars, you can buy very high-magnification binoculars with very big lenses (to offset the magnification) to see far into the sky. Binoculars that are 20×80 would be good choices as they have a pretty good exit pupil size (4.0) for their magnification.
Celestron 20×80 SkyMaster Pro High Power Astronomy Binoculars
L.L. Bean Screen House Tent Gift For Campers
Screen houses are awesome gifts for campers because it allows you to get out of the bugs and sun while still being able to enjoy the fresh air. They make great places for eating, playing board games, relaxing…and more.
L.L. Bean 8-Person Camping Tent With Pet Area
This large tent is a great gift for a family that is getting into camping because it is large enough for 4-6 people comfortably and will fit 8 people. It also has a pet area for a dog which is a great addition for dog lovers.
DJI Mavic Mini 2 Portable Drone Gift For Campers
The DJI Mavic mini-series are the smallest drones that offer the most for the money. They offer a lot of great features while still maintaining a small size and profile making them perfect gifts for campers that like to film and take pictures at cool angles.
Sony Noise Cancelling Headphones
The Sony WH-1000XM4 are industry-leading noise-canceling overhead headphones that come with a mic for phone-call and Alexa voice control. The headphones are a bit comfier than earbuds for longer periods of use and are a great way to enjoy movies, podcasts, audiobooks, or music when camping.
Garmin GPSMAP 64SX Camping GPS
This GPS has all the basic features campers would need to get to and from destinations as efficiently as possible. My personal favorite part of this GPS is that the arrow points in the direction the user is facing (3-axis electronic compass). This is lacking in some of the more basic GPS's.
GoPro Hero 10 Black For Filming Camping Trips
The new GoPro's are fantastic for capturing camping trips on film. The new internal computerized gimbal-like stabilization makes the footage look buttery smooth even with excessive movement. Not only do they have great stabilization but they also have 5K video, slow motion, and much more. The GoPro Hero 10 black has 5.2k video, 20 MP photos, a FAST brand new processor (finally), and also has excellent stabilization.
Yeti Tundra Haul Wheeled Camping Cooler
Another Yeti product that offers more space and that would make a great gift is the Tundra Haul wheeled cooler. These coolers are fantastic for keeping things cool for long periods of time. They make great coolers for campers going on long trips where keeping food and drinks cool for long periods of time is essential. Yeti coolers are heavy in general, and the wheels and handle make a big difference when transporting.
Canvas Tent Camping Gift Idea
A canvas tent is one of the best gifts for a DIY camper that wants to keep costs low, but not sacrifice comfort completely on camping trips. Canvas tents are better than plastic tents because they're breathable, better in snow, more waterproof, can be heated with a woodstove, and are better at retaining heat. This makes canvas tents great for extended camping trips.
Wood Stove Gift For Canvas Tent Owners
If the camper in your life has a canvas tent and is looking to do more cold weather camping a wood stove would make a great gift. Canvas tents are fire resistant so that wood stoves can be used in them in the coldest of conditions.
Best Gifts For Campers Over 500$
Yeti Tundra 125 Cooler
The Yeti 125 cooler is a one of the best gifts for campers and outdoorsmen in general that need a lot of storage for long trips and to keep things cold. This cooler has thick 3-inch insulation in order to keep things cool for a long time as you'd expect from Yeti. In addition, this cooler is 'certified bear-resistant' meaning that it is extremely durable and can stand up to the toughest of camping trips.
Portable Gas-Powered Winch (Honda GHX-50 Engine)
All campers would appreciate this winch as a gift. The benefit of this winch is that it is mobile, so no matter how you get stuck you can pull yourself out by positioning it in a way that makes the most sense. You can anchor it to a tree and pull your vehicle out of a ditch with no issues.
Additionally, it is great for pulling fallen trees out of the road, pulling other people out of ditches, and for getting out of other sticky situations. This winch does it all and with minimal effort on your part because it's gas-powered. It's expensive but worth the money for safety, handiness, and convenience.
Dometic Electric Portable Cooler, Fridge, and Freezer For Camping In Luxury
Want to have a freezer and refrigerator while camping? This Dometic cooler is electrically powered and allows you to store food just like a regular refrigerator. Many campers pair these coolers with the Jackery Explorer 1000 power stations to keep it running for very long periods of time while being off-grid.
Canon EOS Rebel T8i Best Beginner Camera Gift For Campers
Many campers like to document the trips they go on to share them with others. This Canon camera is one of the best value cameras for beginners and when paired with a good lens it takes professional-quality photos.
The one benefit of DSLRs and mirrorless cameras is that you can achieve a much more cinematic, customized, and professional look than with other cameras. They also have the ability to be much better in low-light situations than camcorders (with the right lens).
Sony Alpha 7 IV Full-frame Mirrorless Camera
The one benefit of full-frame DSLR/mirrorless cameras is that you can achieve an even more cinematic, customized, and professional look. They also have the ability to be much better in low-light situations than non-full frame cameras or camcorders. This makes full-frame cameras excellent for video as well.
If the camper in your life is looking to capture camping memories and take filming to the next level this Sony full-frame mirrorless camera is one of the best options. You might like my blog post: How To Choose The Best Video Cameras For Hunting | Filming Your Hunt for more information.
Best Camping Gifts For Him
Leatherman Multitool
All campers can make use of a Leatherman multi-tool. Made in the USA and with a 25-year warranty, this 14-in-1 tool is not only convenient but in my experience, it manages to reduce a lot of frustration when things go awry or fall apart.
There have been many times when the leatherman has saved the day when doing repairs while camping. Their hardiness in unideal situations makes them one of the best camping gifts for him. They also have a lot of useful applications outside of camping.
Best Gifts For Backcountry Campers
Garmin InReach GPSs
If you wanted to take safety to the next level you could opt for the Garmin InReach devices.
Garmin InReach Explorer+ GPS
With an affordable subscription, the Garmin In-Reach Explorer+ GPS has many benefits for remote camping. The benefits of this GPS over others are that it offers an emergency SOS feature and texting without service. The InReach uses satellites to send and receive messages instead of cell towers.
The In-Reach GPS gives peace of mind when camping in remote backcountry situations, making it one of the best gifts for backcountry hunters or campers. 
Another great feature of this GPS is that it comes with a pre-downloaded topo map of the U.S. For this reason, the map can also be used without service. The off-grid capabilities of the Garmin InReach are unmatched for the price.
Garmin InReach Mini GPS
The InReach Mini is a more affordable and compact version of the InReach Explorer+. It has similar SOS and texting features as the Explorer+ and can be paired with your cell phone so that it is just as easy to use when using the free EarthMate App.
Jackery Explorer 1000 Portable Power Station With Solar Panels
If you know a camper who likes to camp in remote areas where there is no electricity, these Jackery portable power stations are great. They are a long-lasting rechargeable battery with many outlets and plugs to recharge anything you might need.
They can be recharged via outlet, car, or solar power making them very versatile. I'm a big fan of mine when I'm going on remote camping trips to keep my essential gear charged when there's no electricity. You can check out my Jackery review here.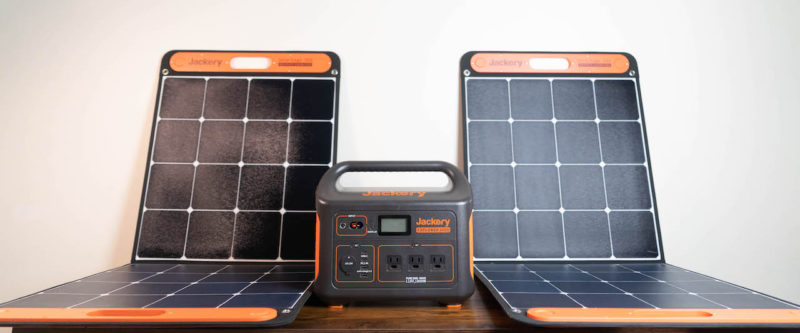 Funny Gifts For Campers
Dehydrated Water Gag Gift
Dehydrated water is one of the funniest gag gifts for campers (it's just an empty can 😂). These are especially funny gifts for campers that are always complaining or worried about running out of water.